BTC sold by miners are immediately withdrawn from exchanges, will the bounce come?
1 min read
Last week, the world's largest cryptocurrency, BTC, rose briefly to over $ 45,000. However, since the Federal Reserve released inflation data on Thursday, the price has moved sideways.
BTC supply on exchanges at a three-year low
BTC currently trades aroung $ 42 000 with a market capitalization of $ 803 billion. One of the positive indicators is the fact that BTC supply on exchanges has reached a three-year low since December 2018.
With another series of sharp declines, BTC supply on exchanges fell to 10.87%, the lowest percentage since December 2018. In general, this continuing trend of withdrawing coins from exchanges reduces the risk of big sell-offs.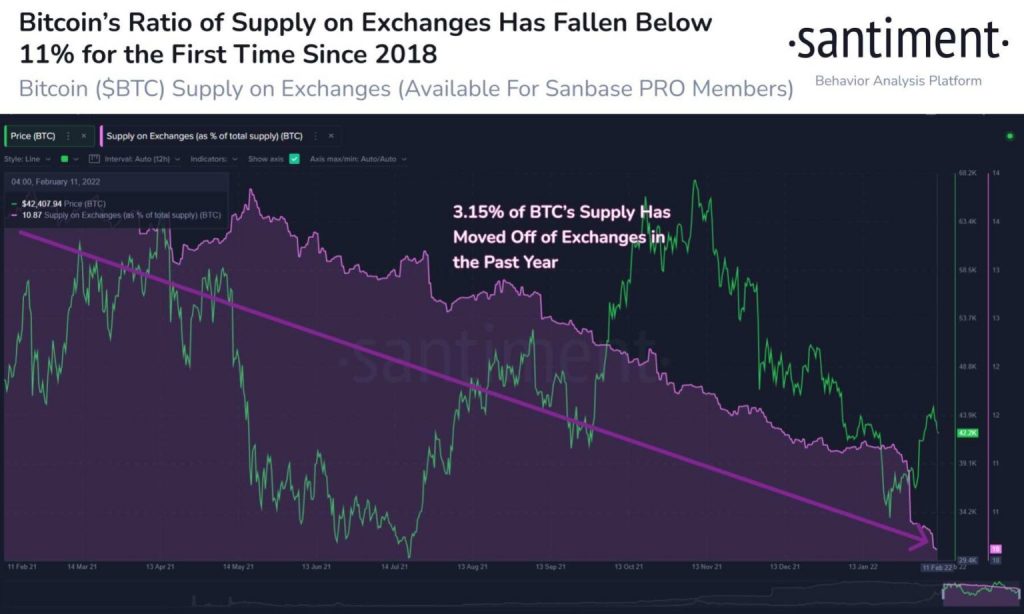 "Sentiment among BTC holders was positive prior the decline at the end of the week. We will wait for #FUD as a signal when there will be a rebound, "added Santiment.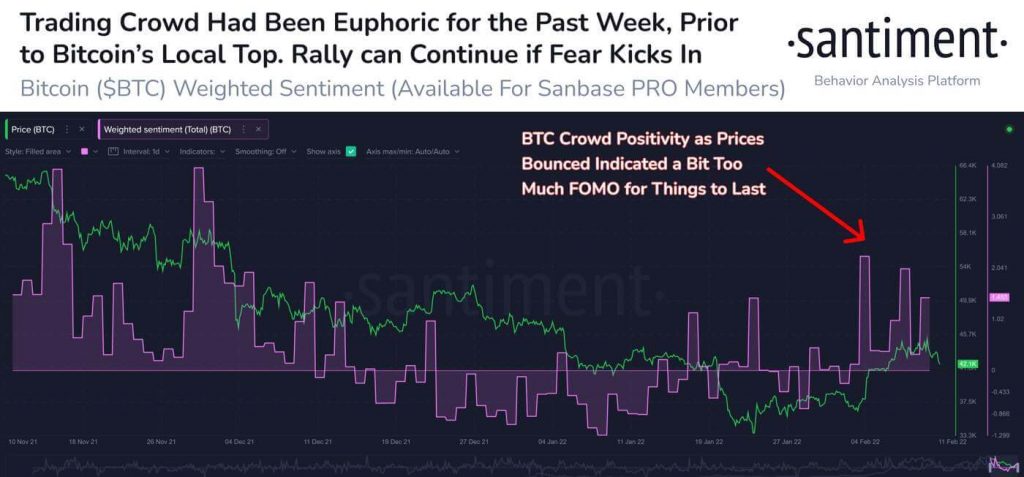 Meanwhile, according to a Bloomberg report, BTC miners are selling their assets, which is undoubtedly pushing the price down. The net holdings of BTC miners have been negative since 5 February:
The change in the net balance of the miners over the last 30 days shows that the miners have sold their coins, which is a possible sign that shakeout of less efficient operators is coming.