BTC whales break record and carry out 20 thousand transactions in a single day
2 min read
Great BTC whales – the term given to investors who hold more than 1,000 BTC – are in frenzied activity. According to data analysis firm Santiment, the number of transactions on the network reached 20,000 in a single day.
The most relevant is the total value of transactions, which ranges from US$100,000 to US$1 million.
According to Santiment, this was the highest value and highest number of transactions carried out in a month. The peak occurred precisely in the context of the war between Russia and Ukraine, with increases in the use of BTC in both countries.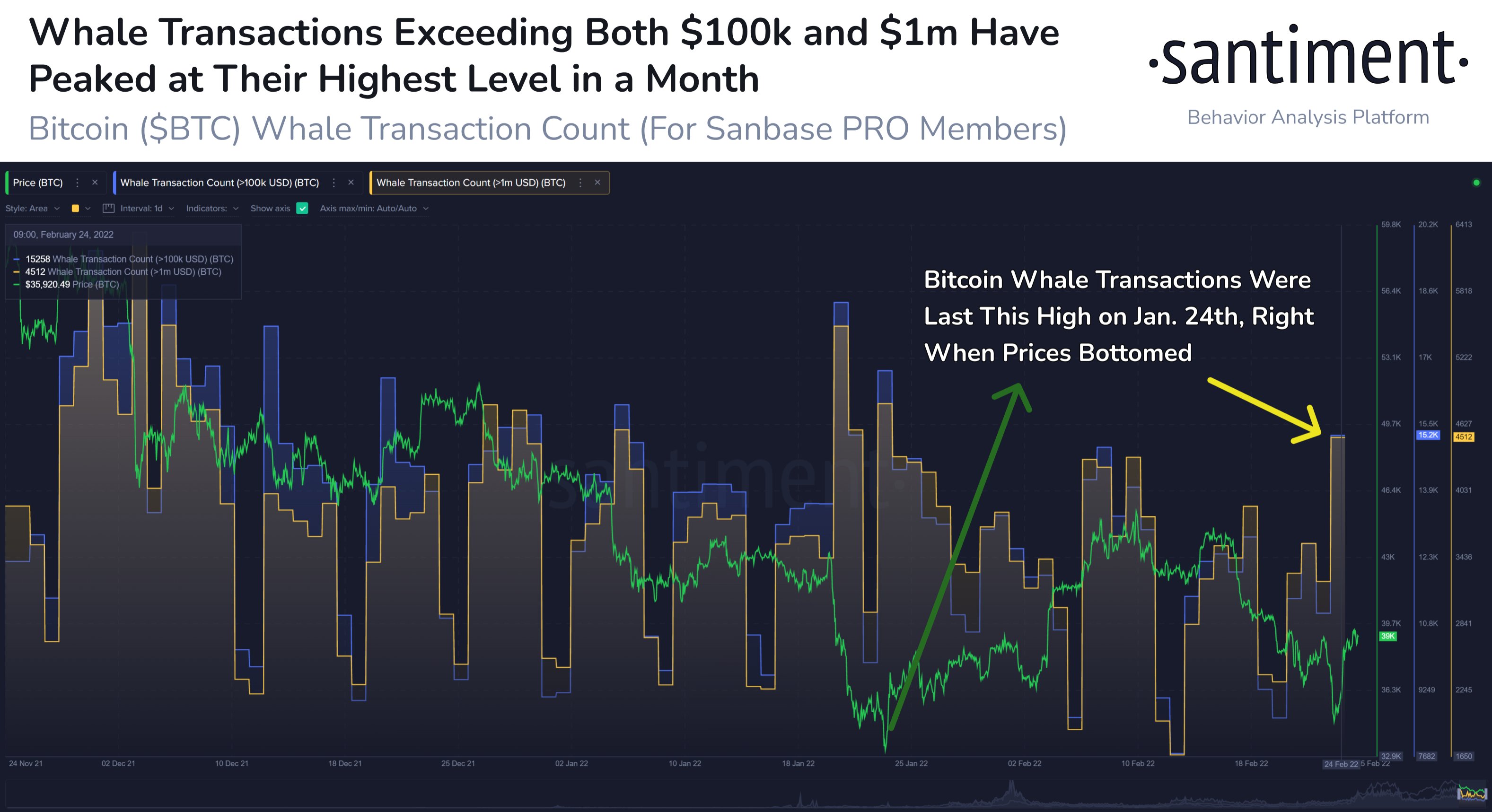 The increase in transactions has even contributed to boosting the price of BTC. Before the conflict, the cryptocurrency was operating close to US$ 34,000, but reached 20% in the five days that have passed since the hostilities.
"BTC prices were at $34,700. With Thursday's war news (24), the whales made some high transactions. This has been the highest amount of transactions of $100K and $1M BTC since Jan 24, when prices jumped +15% the following week."
This means that BTC prices followed a pattern in both cases. Soon after an increase in the number of transactions, prices rose. This Monday (28), BTC operates at a high of 4.65, quoted at $ 40,862.
More BTC in circulation
Another relevant factor in the market, according to Santiment, is the increase in BTC circulation. Cryptocurrency is traditionally used as a store of value, but the situation has changed in recent days. As shown in the chart below, almost 69,000 BTC was moved in the last week.
This was the highest amount moved in almost nine months, which points to a polarization of the conflict. After all, on the one hand, Ukrainians use BTC to flee with their wealth, while Russians seek cryptocurrency to avoid losing the ruble's value because of sanctions on Russia.
"BTC circulation hit a nine-month high, revealing how polarized traders have become over the war. This peak in circulation was similar to that of March 12, 2020, where traders sold heavily during the dip," says Santiment.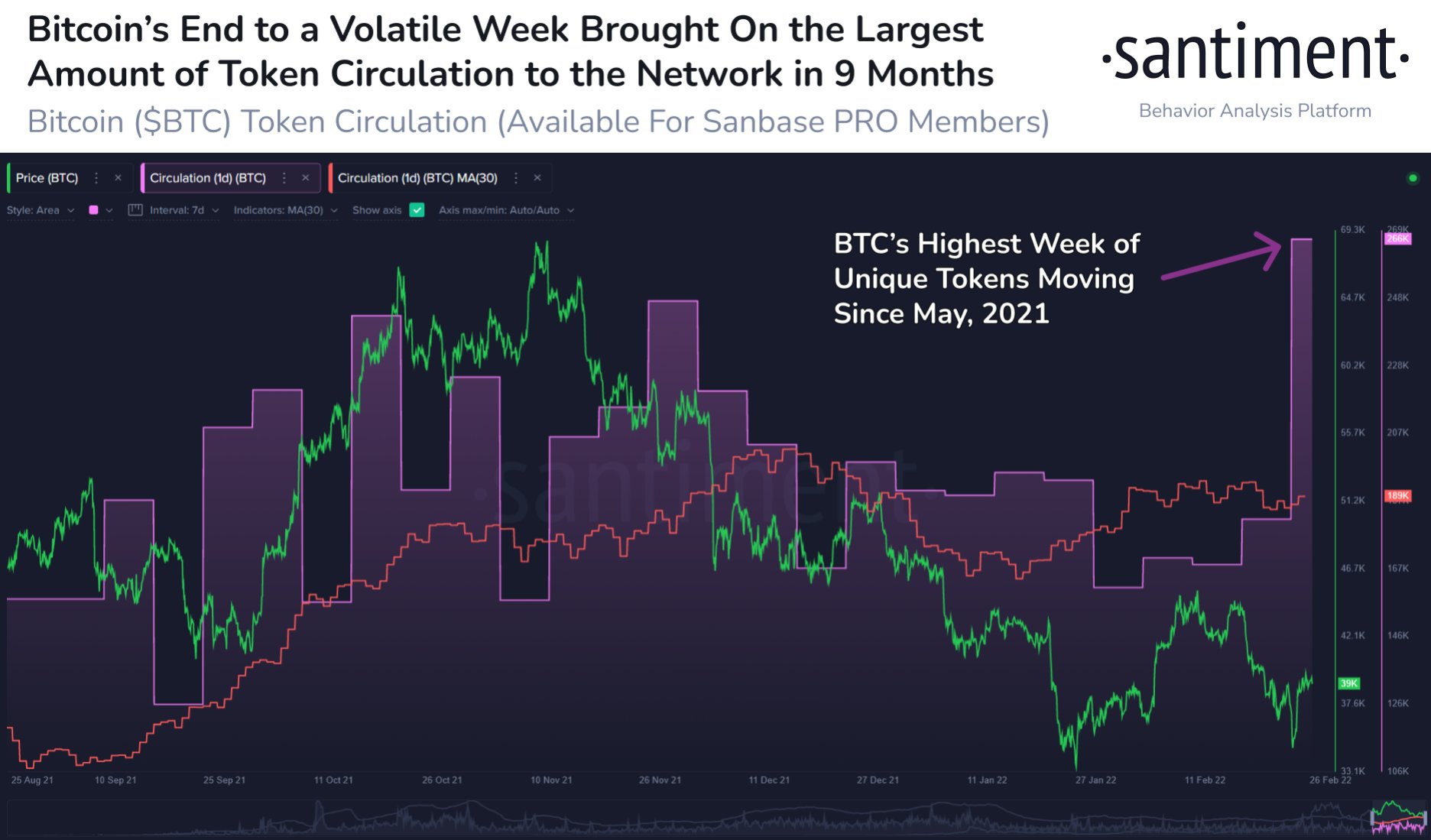 It is worth remembering that on March 12, 2020, the Coronacrash occurred, aroused by fears regarding the Covid-19 pandemic. That day, BTC lost nearly 50% of its value and dropped from $6,000 to $3,200.
And the move also extends to altcoins, which are recovering from the initial uncertainty caused by the war. Platforms like Fantom, AAVE and Gala Games are already starting to see a more significant recovery.