Analyst indicates three cryptocurrencies that can value up to 55%
2 min read
Popular cryptocurrency analyst Michaël Van de Poppe made three more price predictions. At the request of his followers, the Dutchman looked at the prices of Polygon (MATIC), Polkadot (DOT) and Fantom (FTM). And in all three cases, forecasts indicate valuations of up to 55%.
MATIC
Poppe's first van choice is the MATIC, which is priced at $1.54. According to the analyst, the cryptocurrency has started its uptrend after successfully breaking the $1.20 support.
Since then, the MATIC price has already appreciated by around 15% to the current levels, but the movement is not over. In his analysis, van de Poppe projects that MATIC could appreciate until the next support zone, located at $2.
"It looks like we will test a few levels higher as long as the fundamentals remain as they are now. In this case, a test at $2 may be possible," he said.
On the other hand, if MATIC fails to break through the resistance, the first price support is located between the $1.40 and $1.50 zones. That is, quite close to current values, which indicates the establishment of a medium-term floor.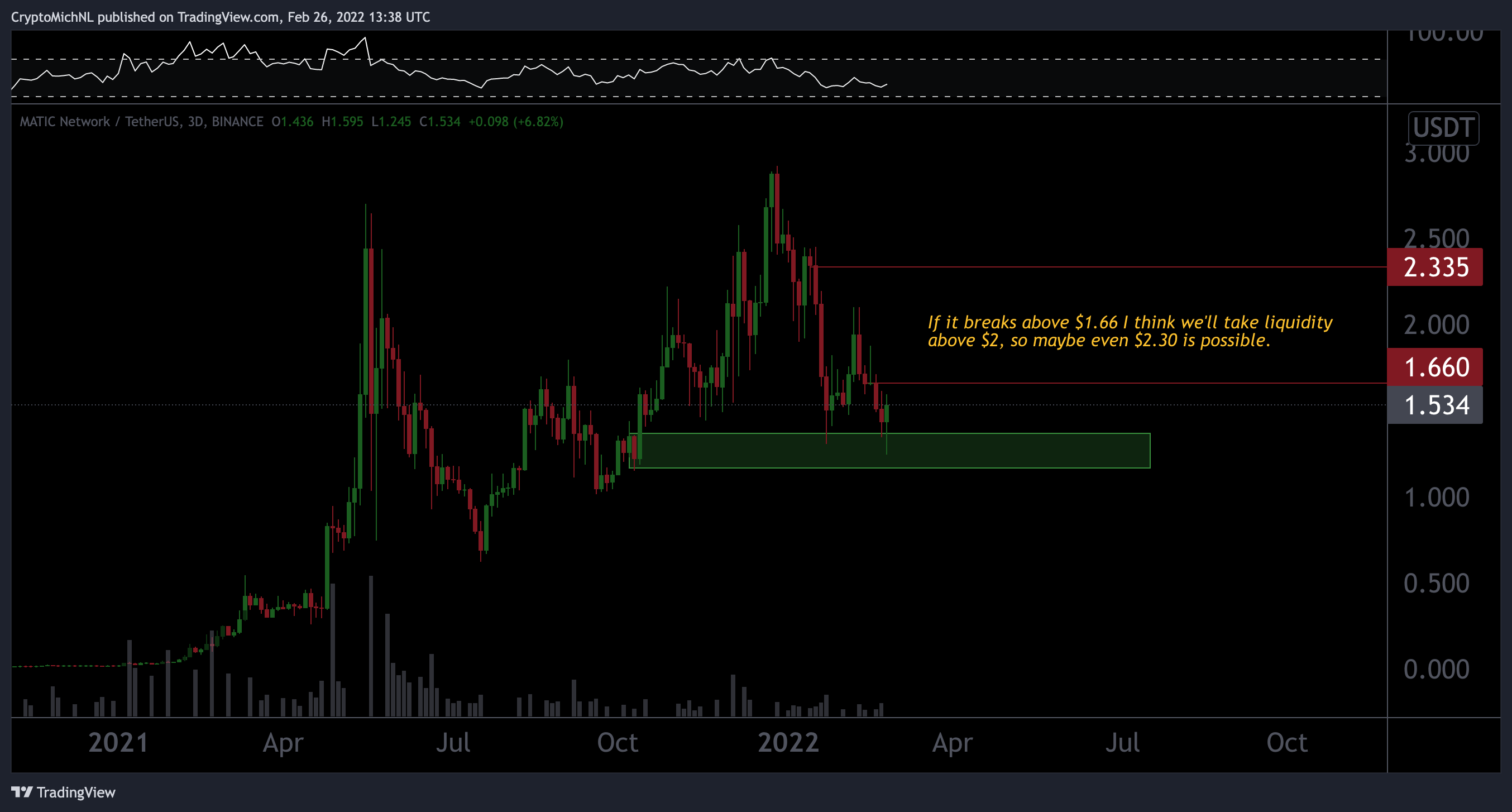 DOT
Another coin on the trader's list is DOT, one of ETH's main competitors. With its quoted price at $17.64, DOT can execute a strong bullish rally. For Van de Poppe, the strongest resistance is at $27.04, 55% above the current price.
"Expecting this to continue running here to $27 as well, as long as everything remains normal," the analyst said. If the price fails to break the resistances and enters a correction, the first support at $18.20 is still above the current price.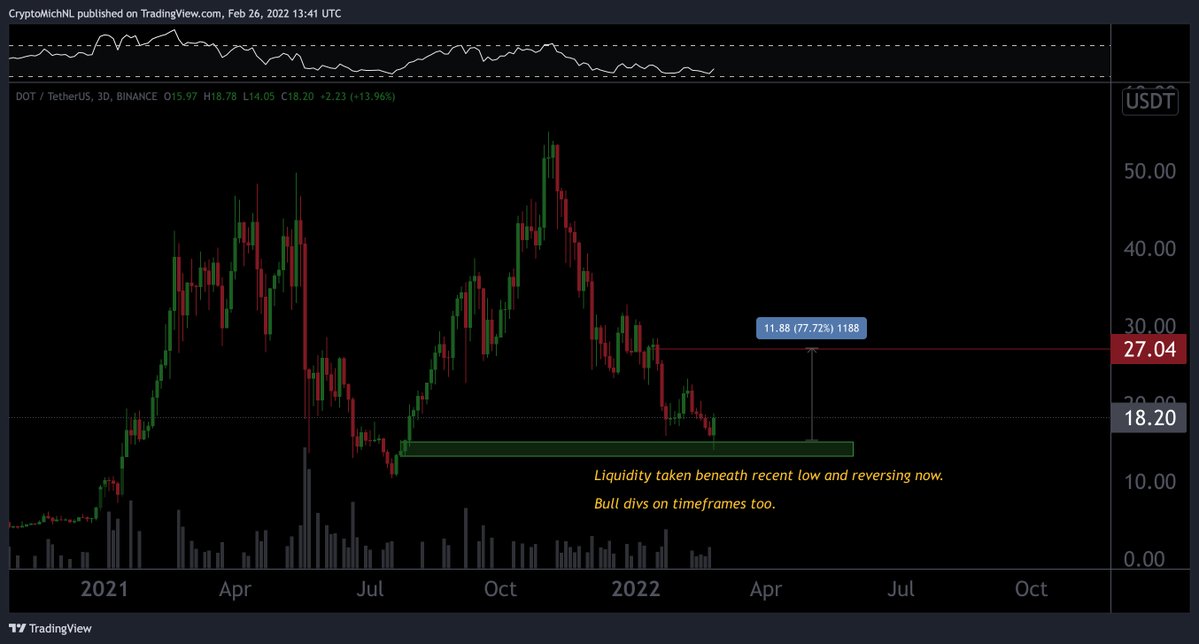 FTM
Finally, the last analysis is from the FTM, token from the open source smart contract platform Fantom. Among the three options, FTM has the smallest upside as its price is at $1.71, while the first graphical resistance is at $1.90.
In short, the profit potential would be only 10% on the trade. But van de Poppe projects that the FTM may continue to rise and break this resistance, reaching $2.25. In this case, the upside potential would increase to 24%.