Coca-Cola Commemorates International Friendship Day With Its First-Ever NFT Collectibles
2 min read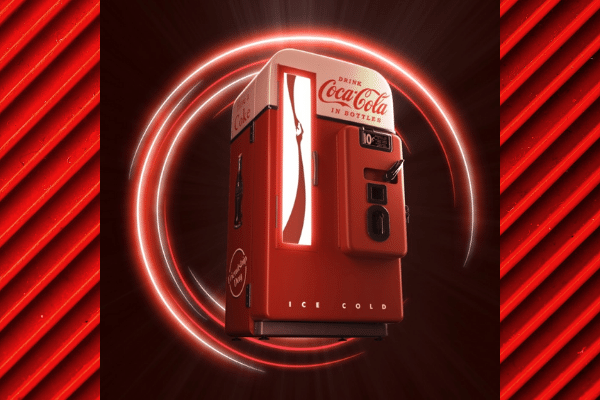 In celebration of International Friendship Day on July 30, Coca-Cola will release its first-ever NFT collectibles on digital marketplace OpenSea.
All proceeds from the four-day auction will go to Special Olympics International.
The brand's first digital collectibles were created in collaboration with developer Tafi, one of the top creators of custom 3D content for avatar and emoji systems, and Vice's agency Virtue.
The four-piece collection consists of multi-sensory NFTs housed inside another NFT called the Friendship Box. The collection pieces are as follows:
The Friendship Box: A reimagining of Coca-Cola's collectible 1956 retro vending machines for the metaverse. Symbols of friendship and sharing are decorated across its exterior, which fade upon opening to reveal the retro vending machine as the first NFT.
Coca-Cola Bubble Jacket Wearable: A futuristic jacket designed as a subtle throwback to Coca-Cola's delivery uniforms of the past. Additionally, there will be an unlockable version of the jacket that can be equipped in the Decentraland 3D VR platform.
The Sound Visualizer: Replicates the experience of sharing a coke by playing the iconic pop sound of a bottle opening, followed by a sound of the beverage being poured over ice and the fizzing.
The Friendship Card: Bears the design of Coca-Cola's famous friendship-themed trading cards from the 40s.
Keeping in line with its reference to loot boxes in video games, the winning bidder will get to unveil the extra unique and valuable surprises upon digitally opening it.
The auction is set to commence at 12:01 am UTC on July 30 and will close at 8:00 pm UTC on August 2.
The post Coca-Cola Commemorates International Friendship Day With Its First-Ever NFT Collectibles appeared first on SuperCryptoNews.