Crypto-Related Money Laundering in China Leads to Arrest of 1,100 Suspects
2 min read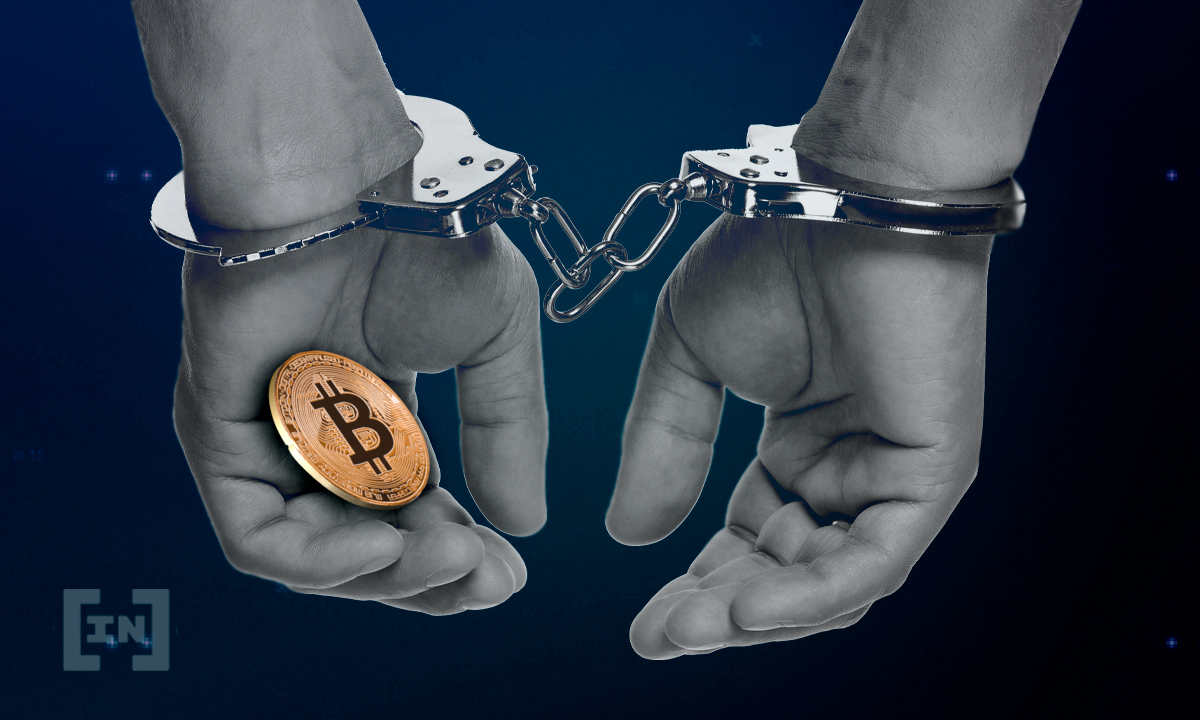 Chinese authorities have arrested over 1,110 people suspected of crypto-related money laundering. The Ministry of Public Security claims those arrested used crypto to launder profits from internet and telephone scams. 
The case involved a 1.5-5% commission charged to clients, in order to convert illegal profits into digital money via crypto exchanges. By the afternoon of June 9, reports claim that police caught at least 170 criminal groups using digital currencies in money laundering schemes. The ministry released the report via its official WeChat page.
Following the report, the Chinese Payment and Clearing Association said crypto-involved crimes are on the rise, "They have increasingly become an important channel for cross-border money laundering."
This is not the first case of China tightening its grip on crypto money laundering. In late 2020, the People's Bank of China in coordination with local authorities carried out a series of arrests of cross-border gambling. Similarly, those reports also stated those involved utilized the anonymity of crypto to partake in the illegal activities.
The Chinese case of money laundering and illegal betting comes as the issue is scrutinized across the continent. Last week the Asian Racing Federation Council on Anti-illegal Betting and Related Financial Crime, released a report on crypto and blockchain usage in illegal betting in Asia.
China's continued crypto crackdown
The latest arrests come as no surprise, as they follow China's recent pattern of crypto crackdowns. The Chinese government targets include just about every corner of the space. From trading and purchasing with digital currency, to mining, there is hardly a stone left unturned.
Within the last month alone, the Chinese government ramped up its stance against outside crypto usage. In an attempt to focus on its homegrown digital currency, the People's Bank of China banned financial service providers from crypto-related activities.  
In the same week as the aforementioned ban, the government decided to severely crack down on BTC mining. This of course, was a huge shock, as the country leads in global mining of BTC.
One of the "harshest" measures came when the government blocked crypto-related accounts on the Chinese version of Twitter.
Focusing inward
Despite China's harsh stance towards outside cryptocurrencies and crypto-related services, it's a different story. Not only is China actively developing its own currency, but its also actively pushing for adoption.
Recently, the People's Bank of China (PBoC) deployed tests of the digital yuan in various regions of the country. The goal is mass adoption and normalization of digital currency. Following the regional tests, the government is preparing to hand out $6.2 million in their digital currency to Beijing residents. 
While China's tactics may seem harsh, its domestic plans are barreling forward. The country aims to have the world's most advanced blockchain technology in a few year's time.
The post Crypto-Related Money Laundering in China Leads to Arrest of 1,100 Suspects appeared first on BeInCrypto.