Cryptocurrencies Conquer Wall Street?
2 min read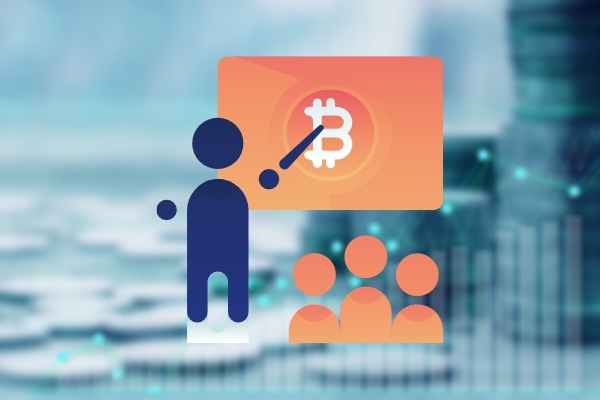 Spate of cryptocurrency companies raising funds at increasingly high valuations are just the start of a sector that looks poised to rally hard and possibly become another asset bubble 

Disruptive technology that seeks to reinvent the world of finance coupled with impossibly loose monetary conditions are providing the perfect circumstances for public listings of cryptocurrency firms 
Could the cryptocurrency world one day conquer Wall Street? Possibly, if the likes of Sam Bankman-Fried have anything to say about it.
Speaking to the Financial Times, the billionaire CEO of cryptocurrency exchange FTX said that the company he founded in 2019 would consider buying an established financial institution such as Goldman Sachs (-0.42%) or exchange operators CME Group (-0.13%) once it had overtaken its rivals Coinbase Global (-5.50%) and Binance.
Bold words from the founder of a cryptocurrency exchange that is incorporated in Antigua and Barbuda and with its headquarters on the other side of the globe in Hong Kong.
But at least FTX has a headquarters, with Binance founder Changpeng Zhao dismissing the concept as antiquated.
For now though, Bankman-Fried's ambitions remain somewhat a stretch, with FTX alleged to have told the Nikkei Asia that it was seeking a US$20 billion valuation in its latest funding round.
In comparison, Coinbase Global, a regulated cryptocurrency exchange in the U.S. and which unlike FTX, can serve U.S. customers, has a market cap of three times FTX, at US$60 billion. 
Yet even as regulatory scrutiny of the cryptocurrency space grows, investors have shown no loss of appetite to bet ever-increasing amounts on what some have suggested could disrupt legacy financial systems.
This week, cryptocurrency-payments company Circle, issuer of the USDC stablecoin, announced that it planned to make its foray into the public markets by way of a US$4.5 billion special purpose acquisition company.
And Bullish, a decentralized exchanged backed by a group of billionaire investors also announced plans to list in New York through a US$9 billion SPAC.
FTX may be some ways off from entering the public markets preferring instead to raise capital in private rounds for now, as Coinbase Global's experience has demonstrated that it's not all smooth sailing for cryptocurrency companies. 
Complicating matters is that centralized cryptocurrency exchanges like FTX are not regulated in the U.S. and do not serve U.S. customers, at a time when regulators globally are working towards a more comprehensive global framework to deal with cryptocurrency legal arbitrage – where companies domicile in one location, which typically has lighter regulations, to serve customers in more heavily-regulated jurisdictions.
Bankman-Fried is sanguine about the prospects of regulation, speaking with the Financial Times he said,
"The biggest change we've seen in the last year is that crypto has got big enough for regulators to care."

The post Cryptocurrencies Conquer Wall Street? appeared first on SuperCryptoNews.