Elon Musk & Jack Dorsey Talk BTC Environmental Issues and Its Future
4 min read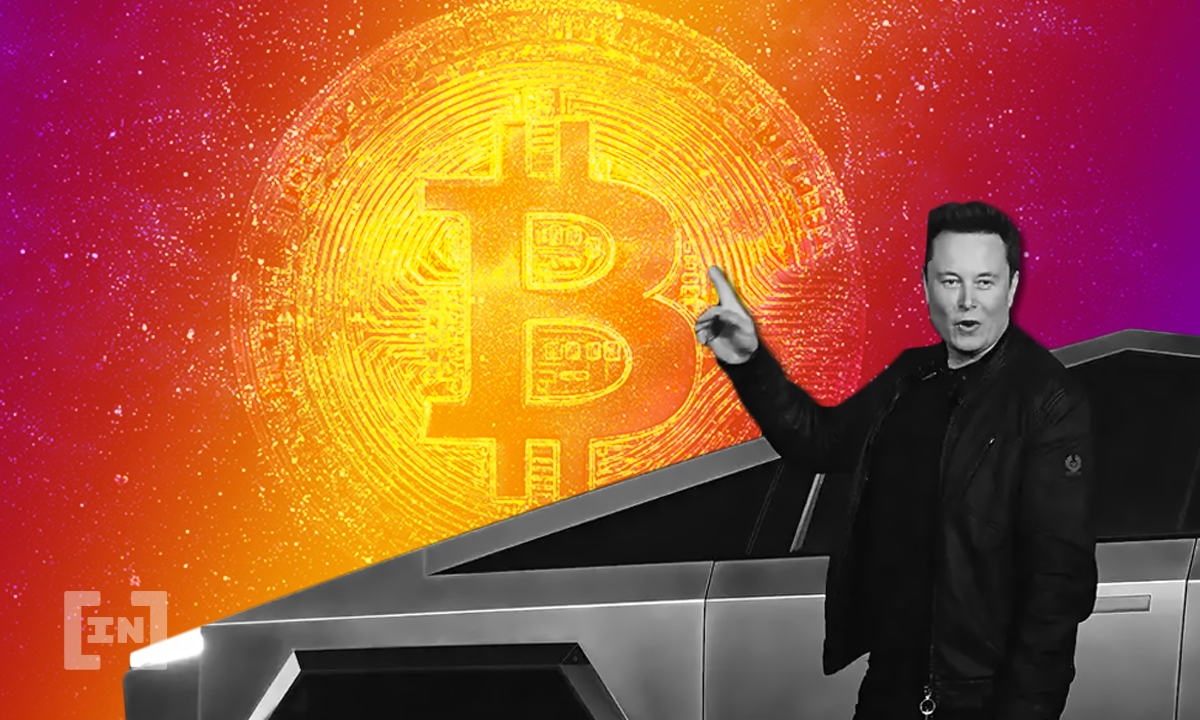 The trio of cryptocurrency superstars were interviewed by Square Crypto Lead Steve Lee on a number of topics relating to BTC, including its impact on the environment. 
Wednesday's B Word Conference, hosted by the Crypto Council for Innovation, featured a panel that, while small, had several powerful voices in attendance. CEO and CIO of Ark Invest Cathie Wood, CEO of Tesla Motors and SpaceX Chief Engineer Elon Musk, and CEO of Square and Twitter, Jack Dorsey, each sat down to share their views on a number of topics pertaining to BTC. Topics ranged from what inspired each member's interest in BTC, the possibility that BTC could become P2P cash, environmental, social and corporate governance (ESGs), and even the idea of a personal space heater that could mine BTC while keeping you warm. 
One topic that kept coming up was the issues mining and use of BTC have on the environment. The group spoke about what their opinions were on the cause, and how the industry could move forward into a greener future. 
Elon Musk weighs in on Tesla's relationship with BTC
BTC and energy came up during the panel, with Lee asking Musk directly about his decision to cease accepting BTC as payment for Tesla until renewable energy in BTC made it to 50% globally. Musk responded by saying that Tesla itself may have had a negative influence on the rise in power usage due to the price going up when his initial announcement about BTC payments occurred. "From when Tesla announced that it had acquired BTC and was doing BTC transactions, there was a massive run up of BTC price and also a massive increase in the amount of energy used to mine BTC." He also stated that he noticed the energy usage going down when prices fell after Tesla halted BTC payments.   
Musk added that he is "plugged in" and understands renewable energy quite a bit, and is his belief that there is "no way that you could double or triple the amount of energy in such a short period of time with renewables." He goes on to say that "the expectation is not that energy production has to be clean as the driven snow, but it can't be using the world's dirtiest coal. Which it was, for a moment there." So, until technology catches up with the growth of BTC mining, Tesla will continue to wait on payments using crypto. It is "most likely Tesla will resume BTC payments," Musk concluded. Tesla's CEO added that neither Tesla, SpaceX, nor himself were selling any BTC and that "I might pump, but I don't dump."
Cathie Wood on ESG and BTC
Lee then shifted the focus to Wood and asked her about what Environmental, Social, and Governance (ESG) is and how BTC can support it. In referencing the environmental aspect of ESG, Wood says "There is a massive movement afoot, in the institutional world especially, to embrace ESG and make sure that their asset managers are doing the same." Wood also shares her belief that BTC will become much more environmentally friendly, "certainly, than traditional gold mining or the traditional financial services sector. In many ways, it already is. And it is just going to get better that way." 
Wood thinks that the social part of ESG extends way past what many in the ESG community views it as. She sees BTC as having a hand in helping citizens empower themselves economically. Whether it be sending money internationally with less hassle or egregious fees to helping people under authoritarian regimes or experiencing hyperinflation in their country. "Saving them from the destruction of their purchasing power certainly is a noble social goal," she stated. On the government end, she touts the transparency of the ecosystem in contrast to the "opaqueness of financial systems and the toll-takers in the traditional financial world."
Jack Dorsey focusing on social areas of ESG
Dorsey did not speak as directly on issues related to the environment as his co-panelists, but took a different approach to how BTC can make the world a better place. The Twitter CEO even went as far as to say that "my hope is that it creates world peace or helps create world peace." Dorsey added that "the amount of cost and distraction that comes from our monetary system today is real, and it takes attention away from the bigger problems."
One of the major issues related to this is something that Wood also touched upon. The hassle and expense of transferring money between two countries. Wood used the example of families who live separately sending money to loved ones in need and having to pay unreasonable fees. With BTC, Dorsey says, that situation would be different. "I think having sound money that is separate from the state is the idea," Dorsey claimed. "Having it completely verifiable by everyone, including the state, including corporations, including individuals, including developers, who want to build on top of it is quite powerful."
Square recently launched a "BTC Clean Energy Investment Initiative," to help the industry move toward a less destructive future. In the press release for the initiative, Dorsey stated that "We believe that cryptocurrency will eventually be powered completely by clean power, eliminating its carbon footprint and driving adoption of renewables globally."
The post Elon Musk & Jack Dorsey Talk BTC Environmental Issues and Its Future appeared first on BeInCrypto.