Tether to Release Long-Awaited Audits Within Months, Says General Counsel
3 min read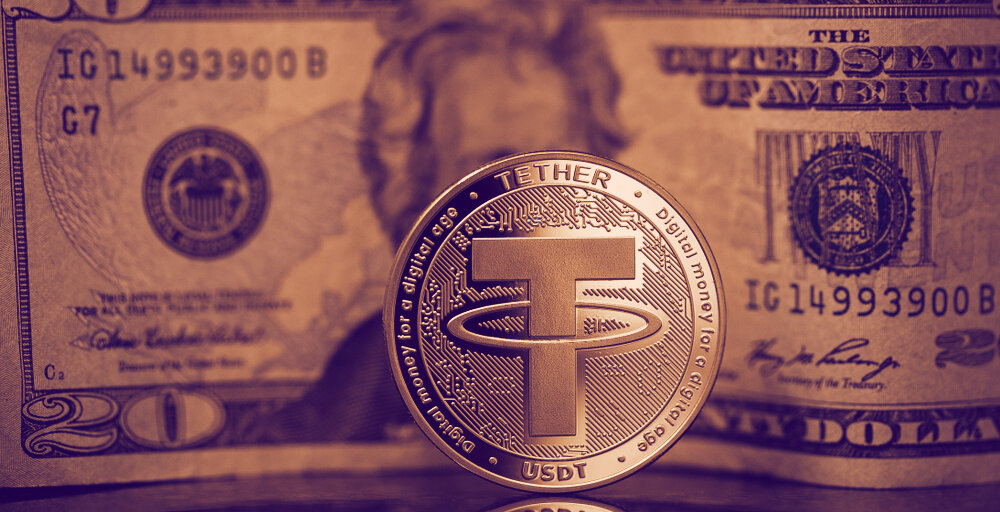 Controversial stablecoin Tether will release its audits very soon, those behind the cryptocurrency said today.  
Tether, the third biggest digital asset by market cap, has said it will release its audits for years—though it is yet to do so. 
But today, Stu Hoegner, Tether's general counsel, said in an interview with CNBC that an audit "is in the process" and will arrive in "months not years." 
Tether is a stablecoin that is pegged 1:1 with the U.S. dollar. This makes the coin's value stable, as opposed to the value of cryptocurrencies like BTC. 
Tether Inc, the company behind Tether, claims its coins are backed by U.S. dollars held in reserves (nearly 80%), cash equivalents, bonds, secured loans and other investments. 
The currency is the backbone of the crypto economy because of its huge trading volume: in the past 24 hours, $52.9 billion-worth of the currency was traded—far more than any other cryptocurrency. In Asia, the asset drives the crypto market as it helps traders access BTC. It is reportedly also useful for Chinese capital flight. 
The only issue is that some don't believe it's actually backed by real U.S. dollars. A research paper released by University of Texas Professor John Griffin in 2018 alleged that Tether is used to manipulate the BTC market. Griffin followed up with another similar report in late 2019, though its findings have been disputed by other academics.
The cryptocurrency company also just settled a fraud investigation with the New York Attorney General's Office, which concluded that "Tether's claims that its virtual currency was fully backed by U.S. dollars at all times was a lie."
An audit would clear up this seemingly mysterious issue but Tether has been reluctant to hand over data to regulators (though it must now provide public disclosures of the assets backing it following the settlement.)
Hoegner said in the interview today, along with CTO Paolo Ardoino, that the coin is trusted by the market. "More importantly, our 24-hour volume across exchanges, lately, is $45-50 billion, which dwarfs the competition," he said. "We believe the market has spoken. The market has shown its trust and confidence in Tether and its products."
well…more questions than answers on #tether

but appreciate @bitcoinlawyer & @paoloardoino coming on and take some tough questions

they say an audit (not attestation) is *months* away. we look forward to it and hope to have you back

ICYMI: https://t.co/fa67TKj8Gd

— Deirdre Bosa (@dee_bosa) July 21, 2021
Tether's biggest competition, stablecoin issuer Circle, yesterday released the various sources of backing that underpin its cryptocurrency, USDC. 
In May, Tether released its reserves breakdown for the first time since 2014. It's executives claim that there is no funny business behind how the crypto functions. 
"We are leaders in transparency," said Hoegner today. "We are not just keeping up with rules but we are helping to shape them, and we are helping law enforcement and regulators globally." 
Those much-awaited audits Hoegner promised will help back up his claims…if they ever come.