Elon Musk May be Losing his Grip Over BTC's Price Swings
2 min read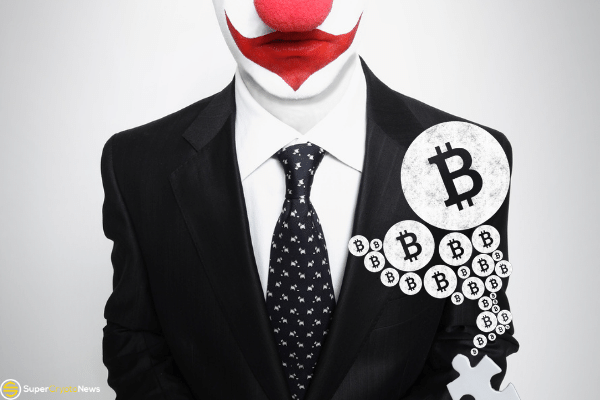 Cryptocurrency markets shake off Elon Musk's tweet that seems

Investors focused on other moves in digital asset markets and volatility is at its lowest since earlier this year
While many mainstream media outlets observed how BTC slipped (about 2.8%) when Elon Musk apparently hinted via Twitter that he was contemplating a breakup with the cryptocurrency, what may have been missed is how other cryptocurrencies responded – by not responding.
Like the boy who cried wolf, as more institutional participants wade into the digital asset waters, Musk's tweets, while not altogether irrelevant, are also (somewhat thankfully) becoming less significant.
As BTC takes on a more macro implications, making central bankers uncomfortable and sitting at the nexus of "asset" and "not asset," it's not altogether unexpected that it should also increasingly become less susceptible to the irreverence of any single voice.
And to be sure, vocal criticisms of anything from stocks to commodities by influential figures in the financial industry have long had an impact on asset prices.
That cryptocurrency markets were able to shrug off the tweet from what many had heralded as a digital asset evangelist should be seen as reassuring.
BTC volatility has already plunged to its lowest level since the beginning of this year and activity in the options market suggests a healthy premium to protect downside risk, just like in the financial markets, all of which point to an ecosystem that is increasingly more measured.
Just weeks ago, a tweet from Musk would have been enough to send BTC plummeting, instead, traders shrugged off the noise and BTC continued to trade mostly rangebound.
In his latest tweet, Musk wrote "#BTC" with a broken heart emoji and a reference to a lyric from the popular song "In the End" by Linkin Park and if that roiled BTC traders, it wasn't immediately apparent by the price and volume action.
Focus instead was on Musk's pet cryptocurrency Dogecoin, which soared by over 30% on its initial listing on U.S. cryptocurrency exchange Coinbase.
Dogecoin has since given up some of those early gains but is still well up from where it was before Musk put it on the global radar and the market cap of the Shiba Inu-themed cryptocurrency is larger than most S&P 500 companies.
Despite May's rout, BTC is still up some 280% over the past year and Ether is up over 1,000%.

The post Elon Musk May be Losing his Grip Over BTC's Price Swings appeared first on SuperCryptoNews.