eMoney launches interest-bearing stablecoins and chooses Ernst & Young
2 min read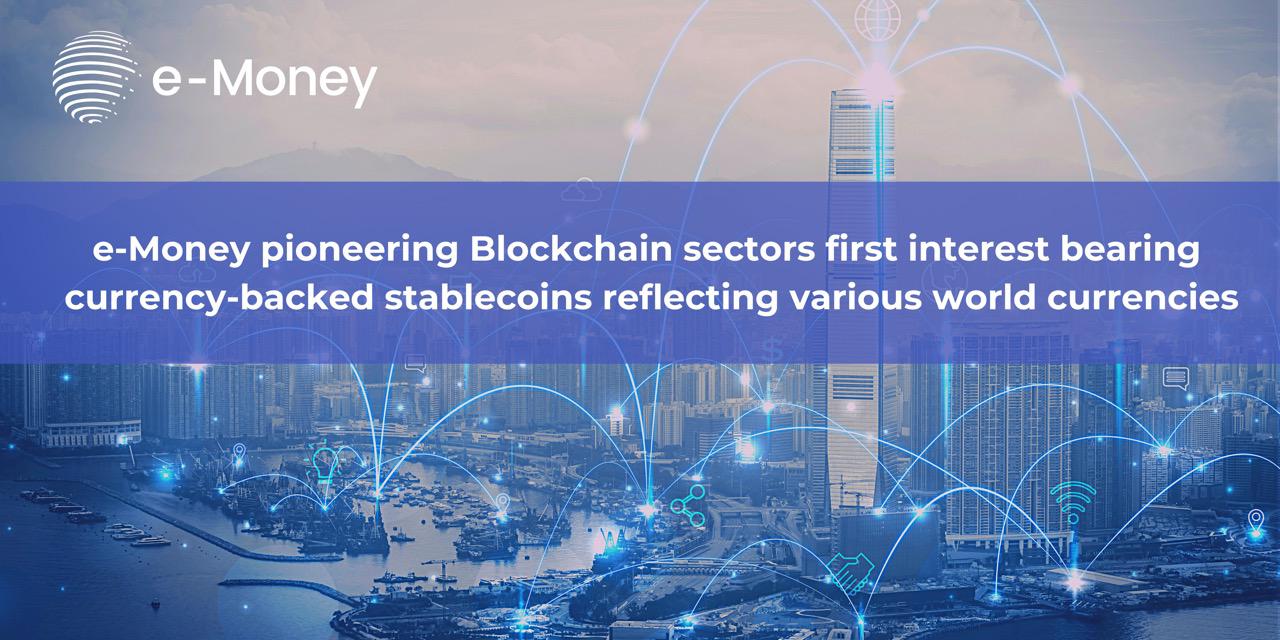 eMoney takes advantage of the stablecoin market by launching interest-bearing stablecoins and outsourcing transparency to industry leader Ernst & Young. 
Understanding the growing demand for stable-value cryptocurrencies, eMoney wants to become disruptive by introducing stablecoins backed by bank deposits and bonds that also earn interest. 
Buyers of stablecoins issued by eMoney will get the opportunity to see their tokens increase in value in line with rising interest rates. 
eMoney relies on Ernst and Young
In order to ensure full transparency of its services, eMoney is working with several banking partners to whom it will entrust stablecoin deposits. All stablecoin deposits will be certified by Ernst & Young, which will provide a quarterly "proof of funds" letter confirming the existence of the deposits. 
Currently, stablecoins issued by eMoney are: 
the euro (eEUR) 

the Swiss franc (eCHF), 

the Swedish krona (eSEK), 

the Norwegian krone (eNOK), 

the Danish krone (eDKK). 
Other currencies may be added in the course of 2021. 
eMoney is based on the Cosmos blockchain. Stablecoins are not the only service offered by eMoney. eMoney also has systems in place to ensure fast payments on a global scale. In particular, it offers NGOs and multinationals a more efficient and transparent way to manage and distribute assets.
Its products also include a DEX to convert currencies. It is also currently planning integration with Binance Smart Chain, Cosmos Hub, Avalanche, Polygon and Elrond. These projects are also expected to be implemented this year. 
Martin Dyring-Andersen, founder and CEO of e-Money, said:
"We are committed to bringing financial inclusion and to help people around the world to have easy access to digital currencies and democratise payments. Digital cryptocurrency payments have the potential of creating a globalized economy, by bringing fast and secure financial services to people across the globe. Our journey to bridge the legacy financial system with digital money is only getting started, expect to see bigger things happening in the following months".
The post eMoney launches interest-bearing stablecoins and chooses Ernst & Young appeared first on The Cryptonomist.