'Epic' Short Squeeze: Why the Price of BTC Is Surging
3 min read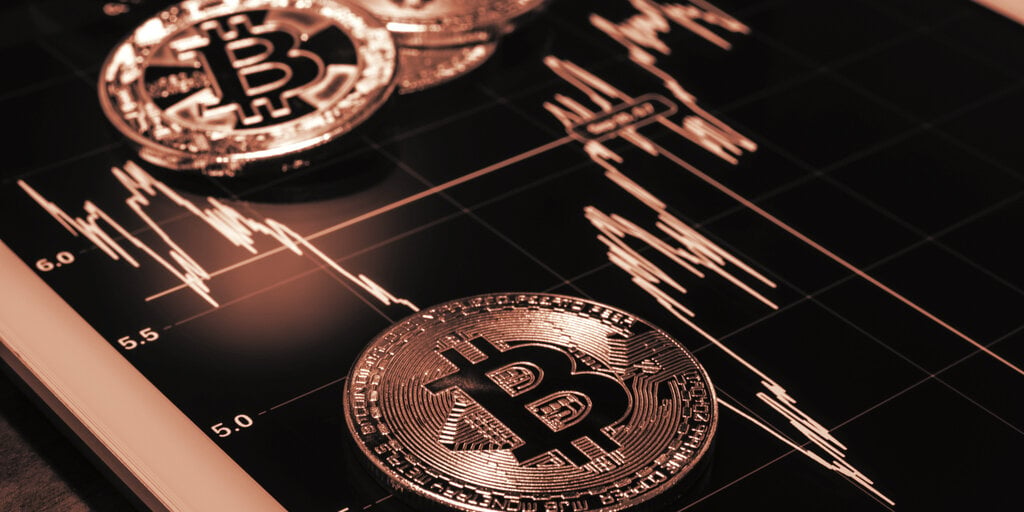 The price of BTC today surged past $40,000 for the first time since June. Why is this happening? Could it be Elon Musk and the anticipation of Tesla earnings, or whispers of Amazon warming up to BTC? That may all be playing some role, but the real driving factor is something a tad more technical, according to the experts. 
BTC, the biggest cryptocurrency by market cap, experienced a "short squeeze," say analysts and traders. This is when an asset shoots up in value due to a large number of traders "squeezing out" short sellers—those betting that the price of an asset will go down.
The practice, with respect to cryptocurrency, is all part of the multi-trillion-dollar crypto derivatives market, which is larger than the spot market.
In the sport market, traders buy and sell actual cryptocurrencies, such as BTC or ETH. In the derivatives market, people trade contracts, rather than the crypto itself. More advanced traders use "futures," which are products that allow traders to bet on the price of crypto like BTC going up or down (shorting or longing.) It involves borrowing money from exchanges—called "leverage"—to place bigger bets (until recently as large as 125X) and generate even bigger profits.
The Binance USDT margined perpetual hit 48K during the short squeeze. Here's a replay of its price action for posterity. pic.twitter.com/t4iKzcVnVd

— Alex Krüger (@krugermacro) July 26, 2021
When those shorting an asset like BTC start to lose out (in other words, the price of the cryptocurrency rises) they are forced to capitulate and start buying at higher prices to pay back the initial loan they took out. This causes the price to go up even further—and quickly. 
There have been a lot of crypto short positions, using leverage, as of late. In fact, according to Bybt.com data, today nearly $1 billion in shorts were liquidated following the "epic" short squeeze over the weekend. 
Ex-banker and analyst Alex Kruger told Decrypt: "That was a simple short squeeze of epic proportions." But while this squeeze was notably larger and more impactful than previous maneuvers of this sort, "BTC experiences such squeezes once a year or so," said Kruger.
"The market had gotten obscenely short, and traders continued to pile on shorts even as [the] price reversed higher." He added that leveraged shorts are "vulnerable to squeezes"—especially when using stablecoins—blockchain-based digital assets that are designed to hold a steady value—to make the bets. 
Jeremy Ong, who works in business operations at the crypto research firm, Delphi Digital, said that the squeeze was possibly still ongoing, too (further pushing up BTC's price.) 
He added that "selling pressure seems to have cooled down," referring to the huge sell-off BTC experienced in May. "Investors that wanted to sell because of those bearish catalysts should already be done," he said. 
BTC was on a seemingly never-ending run in the first quarter of this year. It touched highs of $60,000 in March, in part driven by electric car company Tesla buying $1.5 billion-worth of it and other big firms continuing to invest in crypto. 
And then came the crash. In May, the entire crypto market suffered the worst pullback in its history: $500 billion was wiped off overnight. This was due to a combination of factors: China reiterating BTC regulation laws, Elon Musk, one of the world's richest men, saying his electric car company would no longer accept the cryptocurrency, and the ensuing market liquidations. 
The crypto derivatives market largely drives the price action on the spot market. When things go awry and traders' bets get liquidated, the market can crumble. Liquiations of $1 billion in futures contracts back in March, for example, caused a tumble in prices. Back then, though, traders had leveraged huge amounts of cash to bet on the price of BTC going up. This time, the bets were on it going down. 
Now BTC—and the wider market—is bouncing back. The biggest crypto is up 11% in the past 24 hours and 25.6% in the past week.