Goldman Sachs Is Betting on DeFi Infrastructure Firm Blockdaemon
2 min read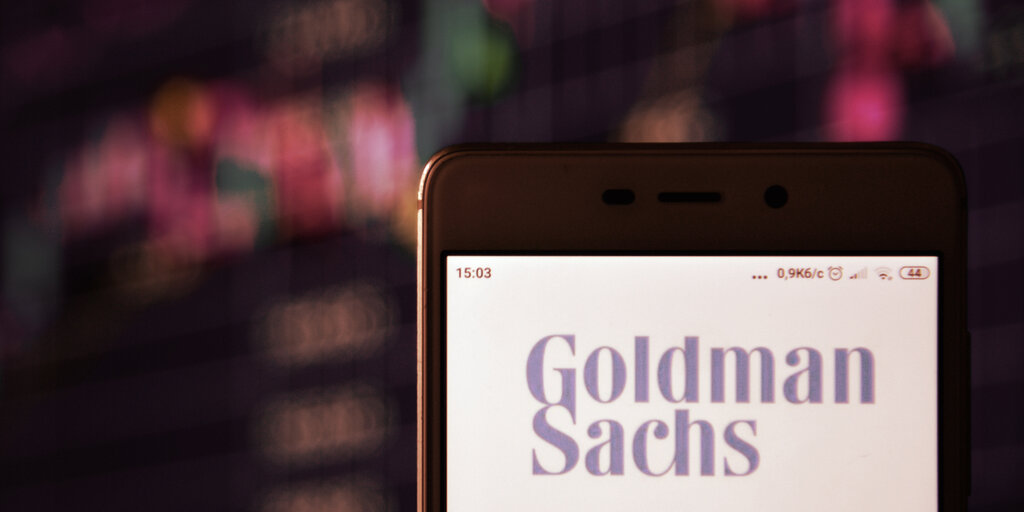 Goldman Sachs has joined in on a sizable funding round to help blockchain firm Blockdaemon expand. It's more evidence that the investment banking giant is warming up to cryptocurrency technology. 
The funding round raised $28 million from investors including venture capital firm Greenspring Associates, crypto lending platform BlockFi, boutique venture capital fund Warburg Serres, and Goldman Sachs, according to an announcement today. 
The involvement of Goldman Sachs in Blockdaemon's funding is further evidence that the New York City-based firm has its eyes on the crypto world. 
"Blockchain is a key driver of innovation in the financial services industry and Blockdaemon is powering its infrastructure," Oli Harris, North America head of digital assets at Goldman Sachs, said in a statement. 
Big news! Today Blockdaemon is thrilled to announce our $28M Series A, led by @GreenspringVC!

In the past year:
+$5B in staked assets
Powering +25M registered users
Deployed +10K nodes across 40 blockchain networks & 20 global regions

Read more: https://t.co/00wOy9Uaxc pic.twitter.com/eRCO5Fk9bp

— Blockdaemon (@_blockdaemon) June 8, 2021
"We are excited to join them as they continue to provide institutional-grade blockchain technology to all that want to leverage it."
Blockdaemon works to help companies install and use blockchain applications. It is heavily involved in the decentralized finance (DeFi) world—a catch-all term for financial products that mostly run on ETH (and use BTC, in some cases) to replace the need for banks. 
Goldman Sachs, which is ironically one of the world's biggest banks, now apparently sees a future in bankless finance. The investment giant had previously shown interest in crypto in the run-up to the 2018 bear market, when the bank opened then abruptly shut down a crypto trading desk. Last May, the firm said that it did not consider BTC to be an asset class. 
But earlier this year, the bank restarted its cryptocurrency trading desk and is keenly observing the BTC market, according to the firm's CEO David Solomon.
The Blockdaemon investment isn't a crypto first for the bank, either. Just last month, the bank led a $15 million funding round for cryptocurrency analytics firm Coin Metrics. 
The latest investment—which also drew participation from Uphold, Voyager Digital Ltd., Illuminate Financial, and Hard Yaka—will help Blockdaemon expand its global headcount and make acquisitions. 
According to a Bloomberg report today, Blockdaemon is helping companies like PayPal Holdings Inc., Robinhood Markets Inc., and E*Trade with their blockchain infrastructure.