JP Morgan Gives Wealth Management Clients Access to BTC, ETH Funds
2 min read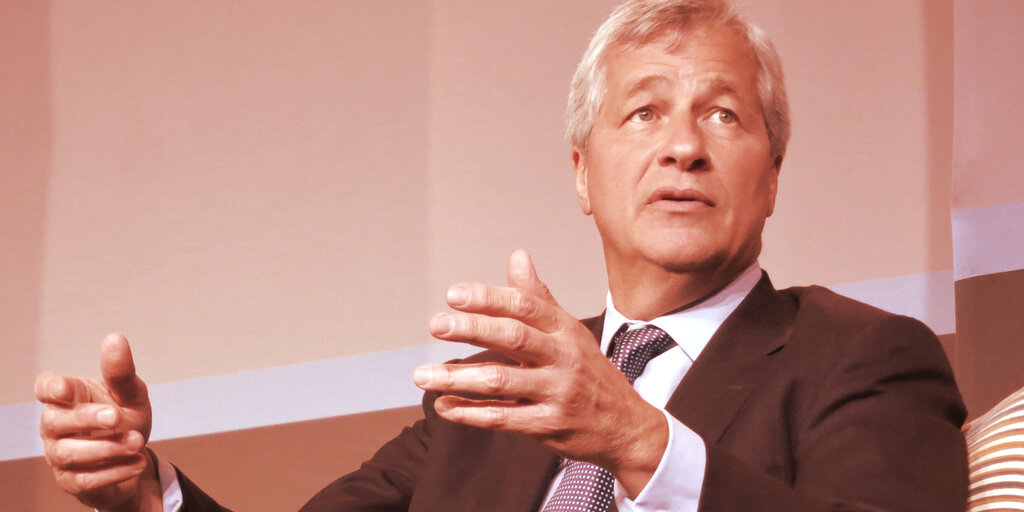 JP Morgan, one of the biggest investment banks in the world, has given its wealth management clients access to BTC and other cryptocurrency funds, according to reports. 
Clients are now able to buy and sell five cryptocurrency products through JP Morgan advisors, Business Insider reported today, citing a memo it had seen. Advisors have access to four Grayscale Investments products and one Osprey Funds product. 
The orders—effective from July 19—give clients exposure to BTC, ETH, BTC Cash and ETH Classic via Grayscale's BTC Trust, BTC Cash Trust, ETH Trust, and ETH Classic vehicles. Clients also can invest in Osprey Fund's BTC Trust, Business Insider reported.  
Such funds do not mean JP Morgan's clients will personally own cryptocurrency—they'll just have exposure to it. Grayscale and Osprey are firms that allow investors to have a stake in the crypto world by letting them buy shares that track the price of assets like BTC and ETH. Grayscale and Osprey do all the complicated stuff—like buying and storing the cryptocurrencies. 
Grayscale is the biggest asset manager in the crypto world—currently managing $27.5 billion. It is owned by Digital Currency Group, a New York City-based venture capital firm. But as of late, the firm's shares have been trading at a discount to the price of BTC. Prior, these shares traded at a premium, meaning it was more expensive to buy them than to invest in BTC directly.
07/21/21 UPDATE: Net Assets Under Management, Holdings per Share, and Market Price per Share for our Investment Products.

Total AUM: $27.5 billion$BTC $BAT $BCH $LINK $MANA $ETH $ETC $FIL $ZEN $LTC $LPT $XLM $ZEC $UNI $AAVE $COMP $CRV $MKR $SUSHI $SNX $YFI $UMA $BNT $ADA pic.twitter.com/GZ5t7Gayrs

— Grayscale (@Grayscale) July 21, 2021
Business Insider added that JP Morgan's advisors can only execute "unsolicited" crypto trades: they are not allowed to recommend the products but can and sell the products if a client requests them to do so. 
In March, Morgan Stanley, another huge investment bank, allowed wealthier investors to gain exposure to BTC via the Galaxy BTC Fund LP, Galaxy Institutional BTC Fund LP, and the FS NYDIG Select Fund. Morgan Stanley, however, only made this available to clients with at least $2 million in assets in the bank.
New York City-based JP Morgan is becoming more open to the crypto world. The company's CEO, Jamie Dimon, previously called BTC a "fraud" but now the firm regularly speaks about digital assets and provides banking services to top crypto exchanges Coinbase and Gemini.