Litecoin and Monero Start Biggest Accumulation Series Since 2017, Report Claims
2 min read
Litecoin (LTC) price has lost 64% of its value since an all-time high. However, the whales of this market continue to accumulate the cryptocurrency. In fact, LTC started its longest streak of accumulations since 2017.
According to analytics firm Santiment, LTC whales are buying more than they were selling 15 weeks ago. This is a streak that hasn't been seen since the big bull rally in 2017.
 #Litecoin is showing some signs of life, up about +5% against $BTC in the past 2 days. Whale addresses holding 10k to 1m $LTC are in a 15-week accumulation pattern that is their longest since 2017. They have added 5% of $LTC's supply in just 15 weeks.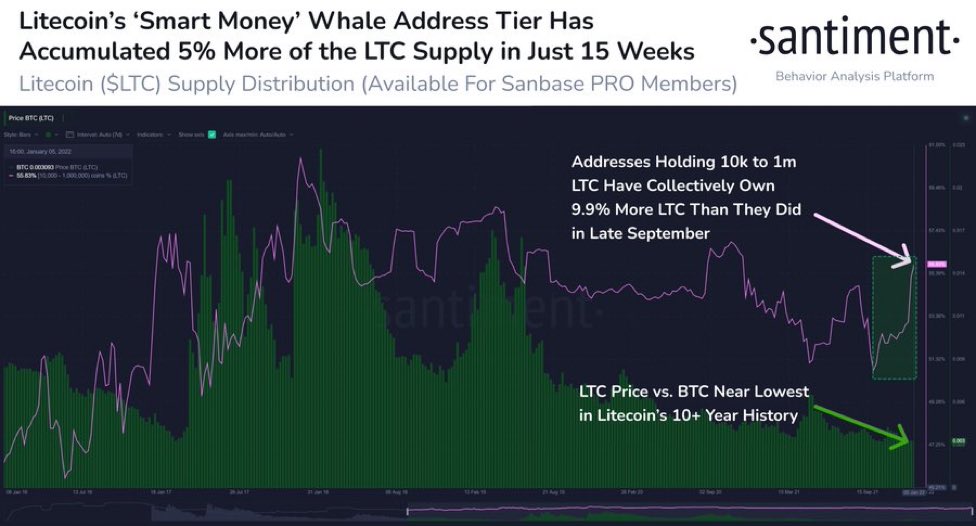 Monero gives optimistic signals
Likewise, Santiment points out that there are bullish signals in the price of Monero (XMR). According to the company, the rate of discussions about XMR in online forums is the highest in 10 months.
#Monero has decoupled from the #crypto pack on a down Thursday. The asset has been quiet since hitting $513 back on May 7, 2021. But with $XMR being one of the few pumping coins currently, it's seeing the highest forum discussion rate in 10 months.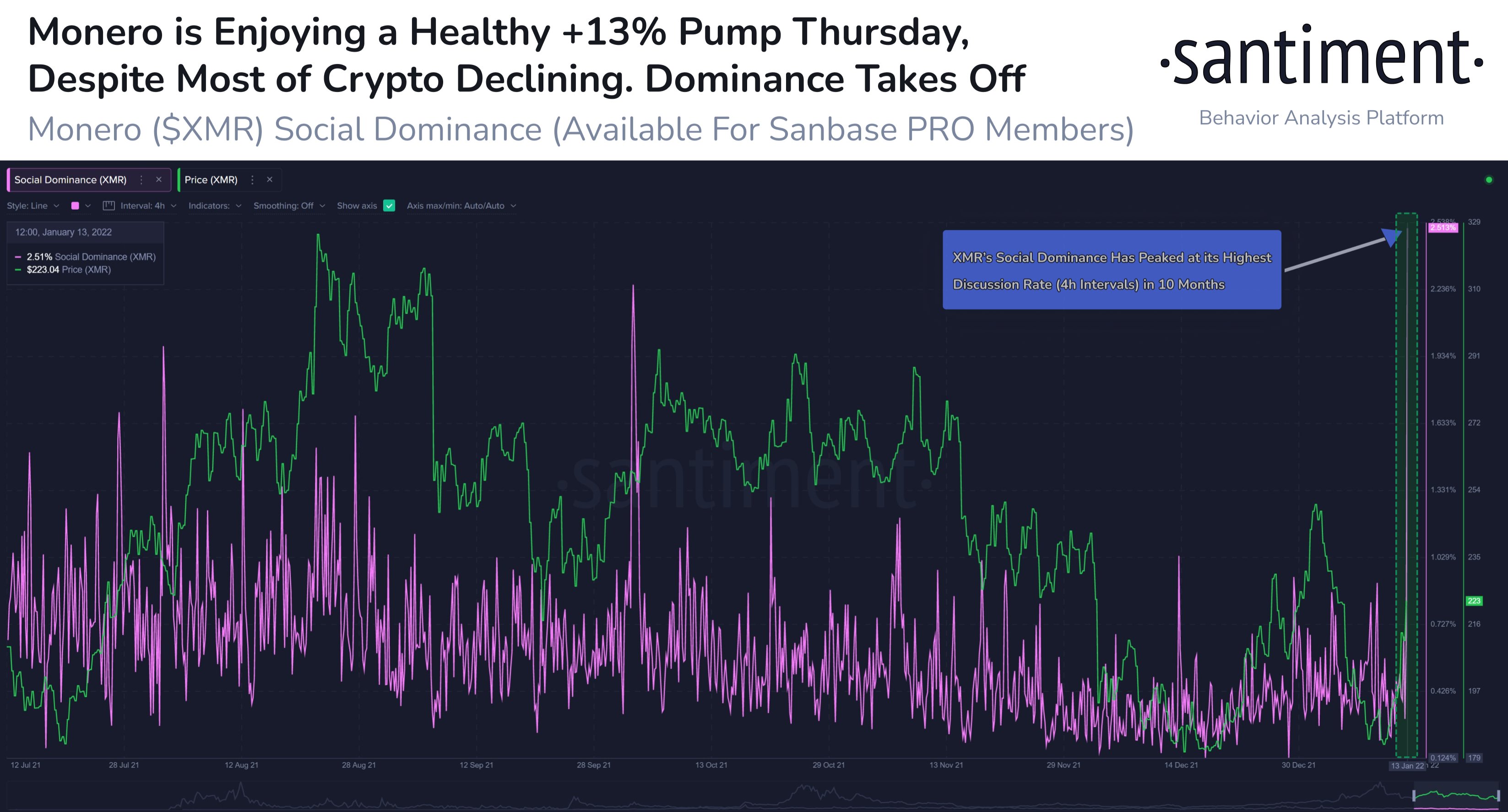 Regarding BTC, Santiment says that traders may be getting too confident in predicting further price drops. With this, the market gains more space to protect itself.
Historically, the company says that current conditions often lead to short squeezes. The term is used to designate when an excessive number of traders try to go short, but are hit by an unexpected rise in price.
Consequently, this increase leads to a series of short liquidations. With the fall of negative bets, the price of an asset tends to rise even more.
#Bitcoin and several other #altcoins reveal a higher short-to-long ratio than usual, indicating traders are expecting prices to drop. Traditionally, when this funding rate ratio is extremely negative, shorts are primed to be liquidated & prices rise.
As the chart below points out, the short position rate is in an extremely negative region. Despite its name, this region traditionally anticipates large sales sales, that is, it precedes moments of high prices.