NFT Success Requires Authenticity, Patience And Community Building
6 min read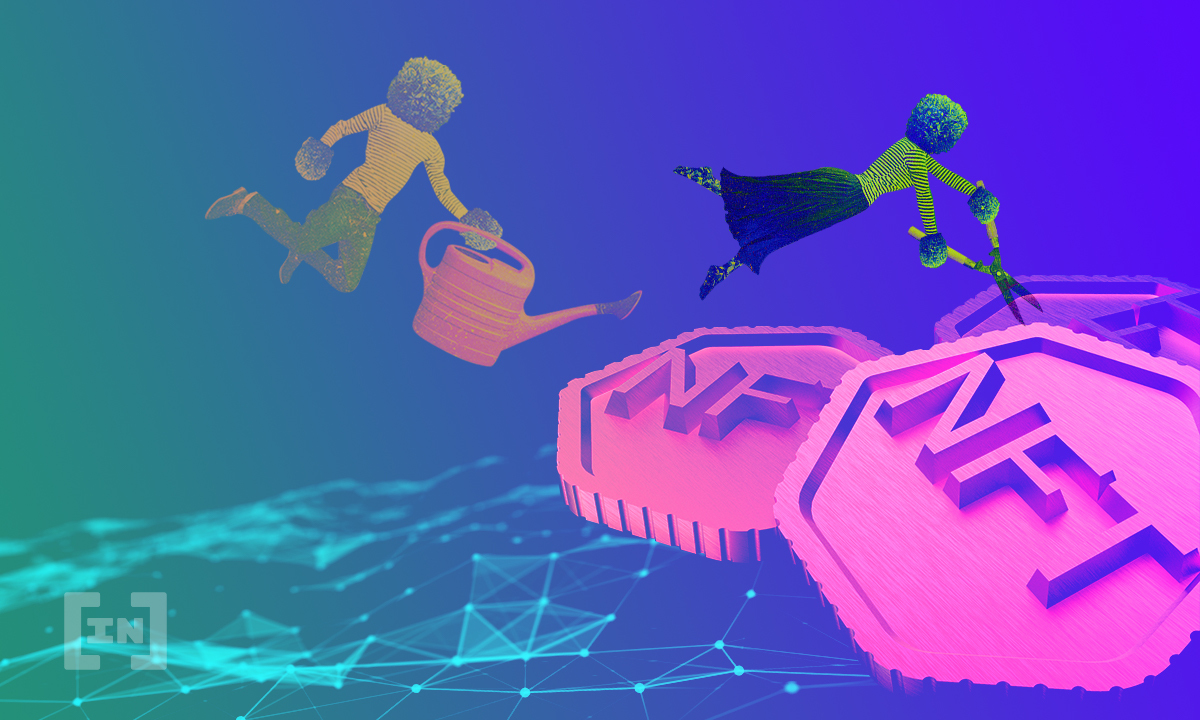 One thing is for certain, NFT fever has taken over the world. The buzz around these products only confirms that the crypto community has finally found a use case for blockchain that the masses can understand.  Coincidentally, it's also making a lot of people, a lot of money.
Those who work in the more entrepreneurial or creator spaces are thinking about how to include or pivot their work to begin building around this digital asset. However, in the growing sea of NFTs, getting started and standing out may not be too clear.
A brief overview of NFTs
Formally speaking, NFTs are a cryptographic token that represents a unique asset on an underlying blockchain. 
Technically, everything can be represented as an NFT. From an asset in the digital world to one in the real world, anything can be tokenized.
To break this definition down further, it perhaps helps to first understand the concept of fungibility.  In general, fungibility means that an asset's individual traits are mutually interchangeable and indistinguishable from each other.
For example, money is fungible. One $5 dollar bill is generally no different from another $5 dollar bill.  When you lend someone $5, you don't need or expect them to return the exact same $5 bill to you. So long as the entire sum of the money is returned.
On the other hand, a painting is generally non-fungible. If you lend a museum your painting to hang in one of their exhibitions, you do expect them to return the exact same painting back to you after the exhibition is over. 
NFTs are like paintings. Each token is unique from all other tokens. The same as the fact that each painting is unique from all other paintings. 
A unique prospect
Reviewing the above definition, it's not so difficult to see how NFTs can be special. 
For the first time ever, unique assets (which can be proven via the blockchain) can be represented in the digital world.  As well, any asset, real or digital, can also be tokenized and put on the blockchain. This leads to endless possibilities when one considers what types of assets to start minting.
Fortunately and unfortunately, these endless possibilities have brought forth a wave of individuals clamoring to enter the world of NFTs and fighting for their piece of the money pie. 
Like all of the gold rushes in human history, there will be some winners, but most will walk away empty-handed.
A world built on authenticity
Let's face it, with the proliferation of NFT platforms and creators in only a few short months, NFTs are a dime a dozen.
They may not be priced that way, but the reality is, they are. Gone already are the early days where the "first" NFTs could be obtained (and you could sell anything at a premium). 
We now live in a world where one can barely keep up with #NFT on Twitter. Where it feels like everyone is hawking their latest NFTs online.
As with all other types of art and creations, the general public can "smell" a work of art that was half-heartedly created. 
Against a growing tide of competition, it has never been more important for artists to be authentic and true to their gifts and abilities. Unless an artist is already a well-known celebrity, any rush to tokenize your work will likely lead to disappointment.
However, authenticity should also include originality. Beeple didn't make $69 million with just a random digital piece of art. His Everydays: The First 5,000 Days, was the culmination and digital representation of over 13 and a half years of effort he had put into his craft. 
The story behind his Everydays piece, the emotions that it invokes, and the type of wonder that it inspires are what make this work of art stand out from the millions of other NFTs available in the marketplace.
Community minded, community built
Blockchain technology and the crypto community are still in their nascent stages of growth. As a subset of this community, NFTs are in even more nascent stages. 
Like the Bitcoiners in the early days, it is important to band together, and grow and learn in this new industry together. Remember that, "a rising tide lifts all boats."
Even though NFT creators are all competing with each other for sales, helping each other helps the whole community, teaching and hopefully bringing some prosperity to all.
This can be done by joining these communities. Whether it be following your favorite creators on Twitter, Clubhouse, Telegram, or Discord. Creators can learn from each other, and also engage and lean on each other for answers and general advice. 
Through this engagement, artists can build their own credibility and increase their fan base. This gives them a stronger foundation as they release more and more NFTs to the public.
It's about the hustle
Since the rise of Twitter, people from all around the world have been able to openly send and receive messages to and from their favorite celebrities, athletes, and artists. 
This has allowed stars to connect directly with their fans. It has built a more organic and closer relationship with the people who appreciate their talents the most.  
As artists build on their NFT careers, it too will be important to cultivate and nurture such organic interactions with potential fans. 
Individuals aspiring for a career in NFTs will need to build their fandom. They must make connections, and really demonstrate to the community what it is that makes them stand out from the rest of the creators out there who may simply be in this space to make a quick profit.  
Through these interactions, they will be able to show your community what it is that you have to offer. Thus making their eventual products all the more appreciated. As the community will have come to appreciate their own authenticity and efforts.
Wins come over time
While it's entirely possible that an artist's first NFT may be a hit with the masses and bring some easy money, the likelihood of it all is that it won't. 
Similar to building a fanbase and community, becoming an established, talented, and serious NFT artist will take some time.
But not to worry, that first sale will eventually be made. As a result, prices reflect the hype and buzz around the talent.
However, artists are taking risks and playing around with pricing, especially as the interest in NFTs stays high. The balance is about fairness based on effort put in.
Patience, 5,000 days of patience
As noted previously, Beeple's most successful art sale to date was a digital representation of the work that he had put in as an artist for the last 13 and a half years. 
While the hope is that success comes far sooner than that. Real success takes time, and likely will come with some bumps and bruises along the way. 
If it were easy, everyone would be doing it. The challenges and the discouragement that artists encounter along the way are the difficulties that weed out those who are not serious about building a real career in NFTs.
Stay focused and ambitious about a career in NFTs, and one day, you will find that you have one.
It's only the beginning 
NFTs may have been around for some time. However, traction on this concept has only just started, and the possibilities that NFTs bring are virtually limitless. 
Those looking to build a career around NFTs are currently in at "the ground floor." 
With the right foundation, efforts, and ambition, a successful career in NFTs is possible. It is well within reach for those who truly wish to do so.
It's an exciting time to be a creator. So roll up your sleeves, join and interact with some communities, and start working your way through the world of NFTs.
The post NFT Success Requires Authenticity, Patience And Community Building appeared first on BeInCrypto.