One tenth of Russians are ready to receive a salary in the digital ruble
2 min read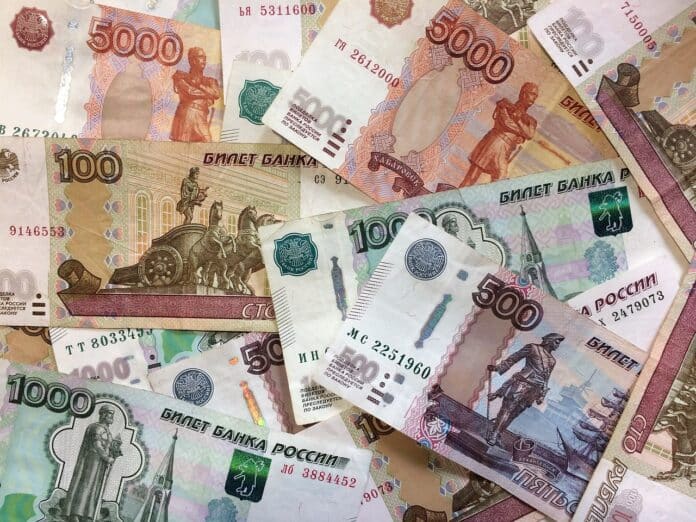 As Russia's central bank continues to develop the digital currency (CBDC), one survey has indicated that only a tenth of Russians are ready to accept payouts in the digital ruble.
Only a tenth
In a new survey of the local personnel portal HeadHunter, almost half of Russian respondents strongly objected to receiving salaries in the digital ruble. Only 11% of respondents said they were ready to get paid in the digital ruble, while 41% said they were "categorically against" paying the CBDC, the local news agency Izvestija reported on Wednesday.
As Russia prepares to introduce digital ruble testing in January next year, as many as 48% of respondents said they were unsure if they wanted to receive wages in a state-controlled digital currency.
Of the few survey participants who are ready to receive a salary in the digital ruble, half of these respondents said they agreed that 100% of their salary should be paid in the forthcoming digital currency. Another half of the respondents stated that they would rather receive a maximum of 50% of their salary in the CBDC.
Shortly before the pilot
The news comes shortly after Russia's central bank set up the first digital ruble testing pilot group, which brings together 12 major Russian banks, including state-sponsored Sberbank and VTB, as well as large private banks such as Tinkoff Bank. According to Izvestia, these banking institutions currently process wage payments for 87% of Russians.
Russia's central bank has officially announced its plans to issue the CBDC in late 2020. The central bank is considering using the digital ruble to distribute wages once the digital currency is publicly accepted. The bank stated that users will be able to store the planned digital currency and carry out transactions with it using a bank card. Earlier this year, Russian government official Anatoly Aksakov argued that the digital ruble was "the highest form of money."
Conclusion
Preparedness for a state-controlled digital currency is very low. This can be for several reasons. People are used to classic banknotes and do not want to accept any change. How would you view this possibility? Would you mind receiving a salary in digital currency?