OpenSea activates support for Solana-based NFTs
2 min read
At the end of March, Cryptheory reported that the OpenSea NFTs market had confirmed support for non-fungible tokens created on the Solana blockchain. This integration has now been officially activated.
"Solana's low gas fees and fast transaction speeds make NFTs affordable for everyone. And, in OpenSea, you don't have to choose between liquidity and control – when you list, your NFTs remain in your wallet until sold," reads Solana's OpenSea page.
Solana NFTs at OpenSea
The new feature allows collections of SOL-based NFTs to be available on the largest NFT market by traded volume.
Until then, OpenSea largely made available ETH-based NFTs. With the newly added support, OpenSea now accommodates collectible tokens from the second largest NFT ecosystem after ETH.
According to the platform, support was added in the beta with "limited collection coverage".
OpenSea reported that, for now, there will be a limited set of collections available. But more collections will continue to be added as part of the beta release.
"As this is a beta version, we are looking for feedback before the full release," OpenSea said.
Unlike other markets, on OpenSea users can keep their NFTs listed in their own wallet:
"At OpenSea, you don't have to choose between liquidity and control. When you list, your NFTs remain in your wallet until they are sold."
One of the standout collections available on OpenSea is Monkey Kingdom, a collection of 2,222 NFTs generated exclusively on the Solana blockchain. The prices of NFTs in this collection range from 48 to 1200 SOL.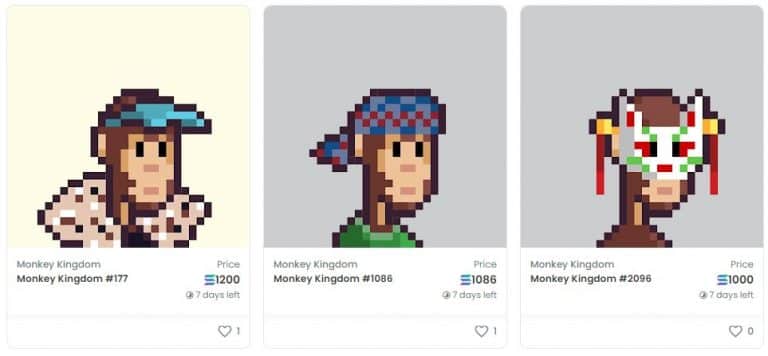 Another collection available is DeGods, "a deflationary collection of degenerates, punks and misfits. Gods of the metaverse and masters of our own universe." The NFTs in this collection cost between 198 and 9,999 SOL.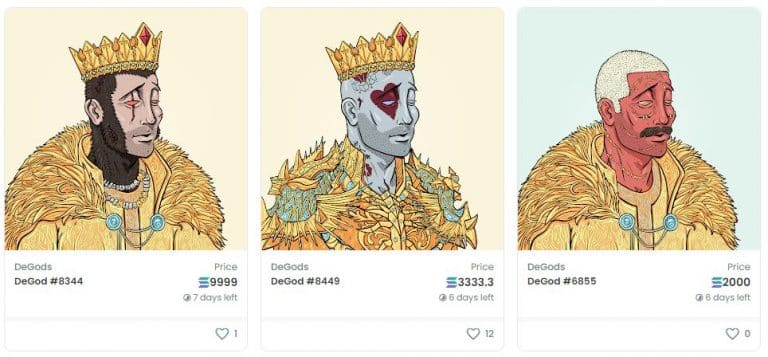 There are also other popular collections like Degenerate Ape Academy, Aurory and Shadowy Super Coder.
The Solana blockchain offers significantly lower transaction fees than ETH. In addition, it is a more energy efficient network, being able to handle a greater number of simultaneous transactions.
So Solana's arrival at OpenSea has been long overdue and represents a significant expansion for OpenSea.
Solana price
With the activation of support for Solana's NFTs on OpenSea, the price of SOL was expected to rise. However, that is not what happened.
The cryptocurrency price is in $121.