Polkadot Blockchain Available On Alfacash
2 min read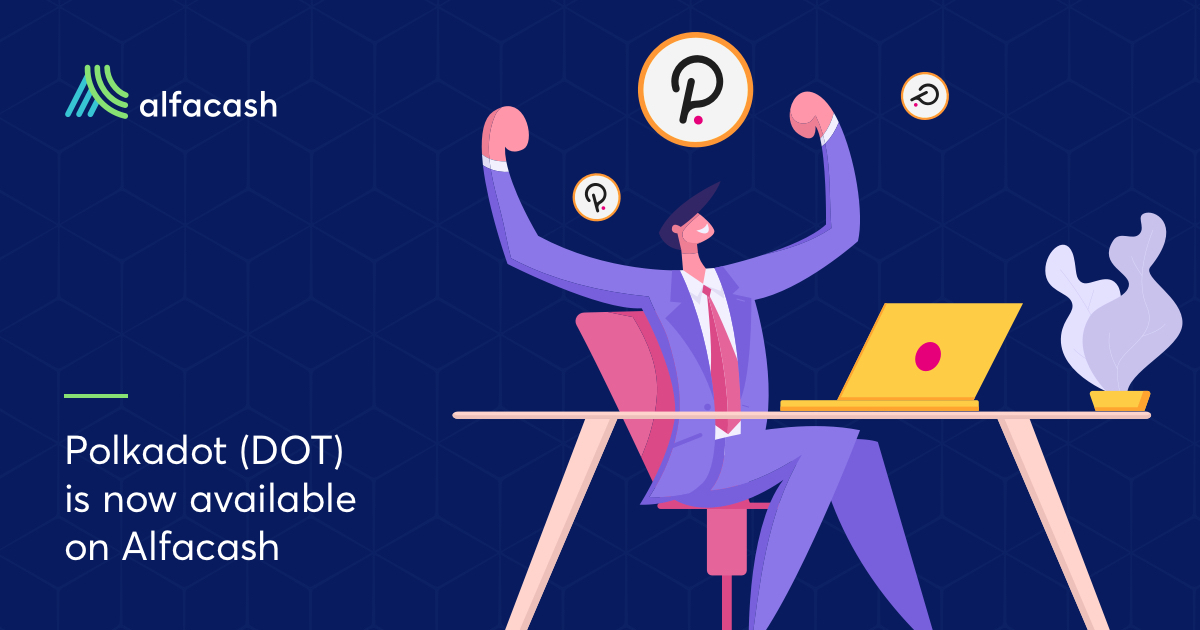 Alfacash offers trading in over 30 cryptocurrencies for fiat (and vice versa) in a fully non-custodial and automatic process. Users can now also enjoy buying and selling Polkadot (DOT) on the platform, safely and without complications. 
Polkadot is a recently-born blockchain launched by Gavin Wood, one of the ETH founders, last year. This platform and its homonymous token let the users create their own chains or parachains with their own unique characteristics. Meanwhile, the transactions are confirmed on the relay chain, called the mainnet, at an estimated speed of 1,000 per second.
Additionally, this blockchain will enable "bridges": new features to connect and interact with different blockchains. That includes BTC (BTC), Cosmos (ATOM), ETH (ETH), and EOS, all of which are also available on Alfacash. 
Polkadot works with proof-of-stake (PoS) instead of traditional mining. So, everyone can stake the native token and receive proportional rewards. 
The steps to trade are simple. Go to Alfacash, pick on buy or sell, select DOT, set the amount, and choose your favorite payment method.
What can you do with Polkadot?
Use the mainnet to create unique blockchains and Dapps.
Use the coins to make faster transactions.
Hold to make future profits. DOT is already the eighth coin by market capitalization, and its price increased by over 1,746% in the last year.
Stake DOT to earn yearly rewards up to 13%. Access staking rewards here.
Buy and sell whenever you want to at Alfacash.
Next for Alfacash
Support for international bank cards worldwide (pay-in/pay-out features)
A card program for 2021
Discounts, special programs, and more exciting blog posts
Find the full list of supported cryptocurrencies here.
 To stay updated, follow Alfacash on Telegram and Twitter.
The post Polkadot Blockchain Available On Alfacash appeared first on BeInCrypto.