The number of users who have owned BTC for 5-7 years has reached a record
1 min read
According to Glassnode, the number of dedicated BTC investors is constantly growing, especially at the time of the fall of the crypto market.
The number of BTC wallets established 5-7 years ago without any movement is on ATH
According to the metrics, the number of inactive BTC wallets set up 5-7 years ago has grown significantly, reaching an 8-month high. Currently, the 716 З25 BTC have been without any move at least since 2015, when the cryptocurrency was traded for about 300 USD.
$BTC Amount of Supply Last Active 5y-7y just reached a 8-month high of 716,325.006 BTC Previous 8-month high of 716,321.653 BTC was observed on 29 January 2022.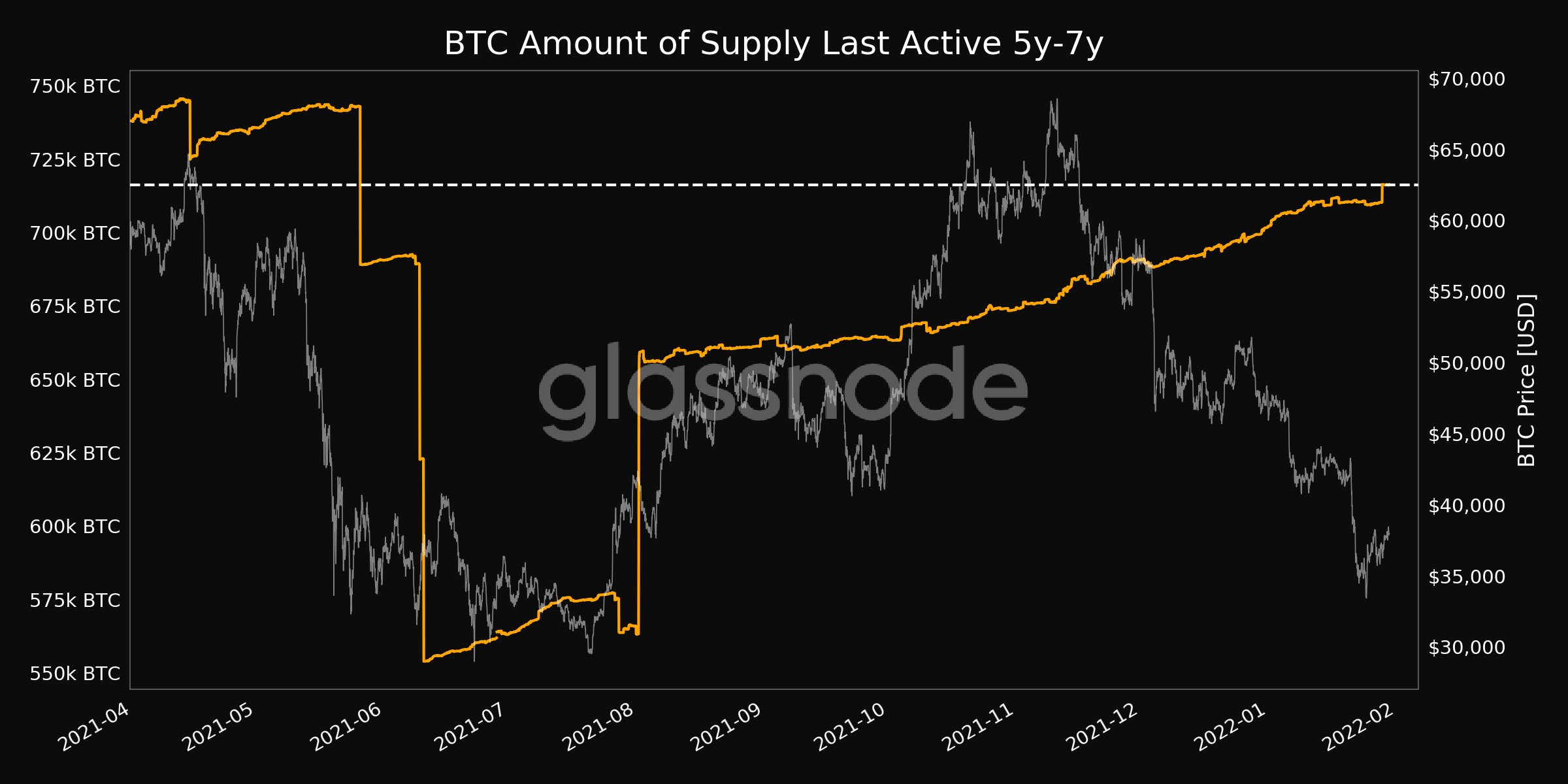 As other network data show, the number of medium- and long-term BTC holders has increased significantly since 2017. In the "ICO era", most market participants invested for short-term profits, not for the core value of technology.
With the subsequent development of the industry and institutional acceptance, more and more private investors began to use cryptocurrency as a way to save money in times of high inflation.
The number of long-term holders continues to grow, while short-term holders still tend to get rid of assets with each sharp decline.
Warner Music will host concerts in the metaverse The Sandbox