YouTuber exchanged the Tesla Roadster for the NFT
2 min read
Influencer Dan Markham, known as the creator of the What's Inside Family YouTube channel, replaced the blue Tesla Roadster with an NFT of porcupine. Nonfungible token was created by the VeeFriends project and is owned by Eli Burton, who also designed the graphic novel "The Adventures of Starman".
In a tweet on Wednesday, September 15, Burton expressed gratitude to the entire Vee community when he announced that he had exchanged his dream car for an epic-positive porcupine.
I am incredibly grateful to @garyvee and the @veefriends community.

I traded my vee friends NFT epic positive porcupine for my dream car, the original Starman Tesla roaster.

This was only possible because of vee friends. I love you guys. Thank you 🖤https://t.co/9KCIWhcDkI pic.twitter.com/YyDfpxdukd

– Eli Burton (@EliBurton_) September 15, 2021
NFT for Tesla Roadster: good deal or not?
Speaking about the transaction, Markham said, "Looking back in one year, two years, three years, it can be a monumentally stupid decision, but it can also be a great decision."
Markham believes the car could soon be worth up to $ 250,000. However, he also believes that NFTs are of great value in the long run. In addition, Markham also noted that, when it comes to money, a collector's item is a collector's item – "whether it's a collector's car or a NFT's collector's item."
Burton's original plan was to sell the NFT for more than $ 100,000. That was before he learned of Markham's offer.
VeeFriends also features 40 similar porcupines with different backgrounds. The porcupine is shown at OpenSea with a value of 16,339 Wrapped Ethers (WETH) – at the time of writing about $ 56,445. Markham said he plans to hold the NFT to gain access to an exclusive conference for VeeFriends token holders.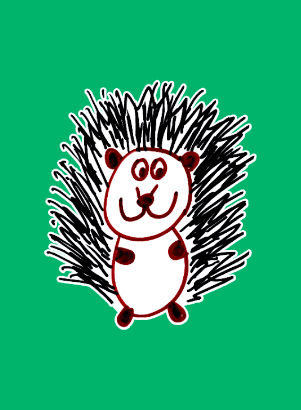 While the NFT exchange took place on a blockchain, the deal was confirmed in the real world, as Markham physically handed Burton the papers and the Tesla key.
This is not the first time that cryptocurrency users have linked NFTs to physical collectibles. For example, in July, an entrepreneur opened an auction of a job application handwritten by Apple co-founder Steve Jobs when he was 18 years old. At the end of the auction, the NFT was sold for $ 27,460.
Top alternative exchanges for Binance without KYC verification