16.11.[News of the day] • China has reported another case of digital yuan fraud and other articles
5 min read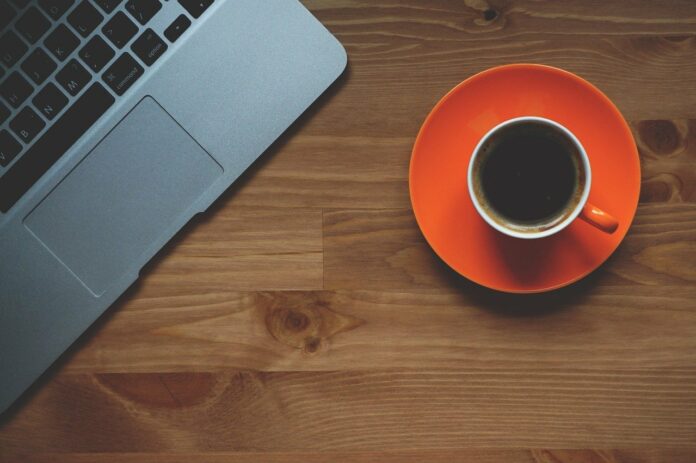 Welcome to today's crypto news overview:
MARKETS
It's been less than a week since the primary cryptocurrency hovered high, hitting its latest ATH record of $ 69,000. As the community wondered if it was worth as much as $ 70,000, the situation changed. Hours later, BTC dropped to $ 63,000, bounced back to $ 65,000, and headed down again the following days. Yesterday, however, it seemed to be much more promising when BTC rose sharply above $ 66,000.
However, even this recovery did not last very long. Over the next few hours, the asset began to lose value rapidly, dropping to just over $ 60,000.
ETH is one of the leaders of the unfavorable trend among altcoins with a massive price drop of almost 10%. As a result, ETH is currently trading below $ 4,300.
BTC analysis – what is currently the most bearish scenario for the coming days?
Cryptocurrencies
Bargain: The third largest whale address adds 207 BTC for $ 62,000.
BTC whales are back in the game near the $ 60,000 level because data shows classic bull market behavior. According to on-chain monitoring sources, on November 16, BTC's third largest whale address increased its hold by 207 BTC.
Despite a decline of 8% in the last 24 hours, BTC remains a solid purchase for its largest investors. One address, now the third largest with a balance of BTC 193,433.46915660, added the equivalent of $ 12.84 million to its balance at $ 62,053 for BTC.
"So far, this address has increased its assets by 635 BTC in November,"
– noted in a commentary on the event journalist Colin Wu.
Famous economist Mohamed El-Erian buys BTC for $ 3,000 and sells just before the rally for $ 60,000
The famous economist Mohamed El-Erian said that he bought BTC a few years ago, but unfortunately sold it just before the rally for 60,000 USD, he revealed on CNBC television.
Former President Obama's Global Development Council chairman said that he bought some BTC when it traded around $ 3,000 in the winter of 2018, its lowest point since the first rally in 2017.
The economist held his position until 2020 and closed it after BTC reached the previous ATH area and moved over $ 19,000. Immediately after El-Erian left the market, BTC exploded, recording a 250% run.
Banks, crypto exchanges, companies
Circle is co-financing JPYCoin with $ 4.3 million in Series A
As part of its recent entry into Asia, the US company Circle Ventures, an venture capital subsidiary of the world's second largest stablecoin, USDC, has contributed JPYC Inc., the issuer of the Japanese stablecoin JPYCoin, to the Series A funding round of JPY 500 million (USD 4.38 million). tied to yen.
After JPYC Inc. issued stablecoin in January 2021 as a prepaid payment instrument, intends to use financing to increase its position as an issuer of stablecoin by improving its operational and development capabilities and acquiring prepaid payment instruments for third-party entrepreneurs.
While the JPYC did not reach a high market capitalization, one industry observer said that having a stable yen-based coin would be a big advantage for Asian investors as cryptocurrencies become an ever-increasing mainstream.
CBDC, Regulation
India's first parliamentary session on cryptocurrencies ended with a consensus on regulation – and without a ban
The Indian parliament held its first session on Monday on the future of cryptocurrencies in the country. The meeting was attended by representatives of crypto exchanges, including the WazirX exchange owned by Binance, two Indian crypto units CoinDCX and CoinSwitch Kuber and others.
The meeting, chaired by the ruling party leader Jayant Sinha, was also attended by members of the Blockchain and Cryptocurrency Council (BACC), industry and stakeholders. The meeting was organized by the Standing Parliamentary Committee on Finance. While crypto stakeholders have been in dialogue with the government for several months, this was the first formal meeting convened to discuss their views.
At the end of the meeting, a consensus was reached that cryptocurrencies should be regulated in the country and that a ban was out of the question. However, it is not yet clear who should be the regulator of the cryptocurrency market.
China has reported another case of digital yuan fraud
There have been other cases of digital yuan fraud in China. This month, police in the eastern province of Jiangsu uncovered another case involving the new digital currency e-CNY.
Police in Gaoyou, a district city under the administration of Yangzhou City in Jiangsu, received a report earlier this month stating that had been cheated, the local Modern Express reported on Monday. Police said that was called by a suspect who claimed that the victim was involved in a fraudulent case and asked for information about her personal bank account and related verification codes.
With the personal information obtained, the fraudsters set up an e-CNY digital wallet in the victim's name and topped up more than 300,000 yuan ($ 47,000) from her bank account. The money was then transferred to the suspect's own digital wallet.
China has pledged to crack down on state-owned entities regarding mining activities
China reaffirmed its commitment to combat the cryptocurrency mining sector and today revealed that the authorities will target state-owned entities involved in the extraction of virtual currencies.
Wei Meng, a spokesman for the country's National Development and Reform Commission (NDRC), the country's top economic planner, told a news briefing today that virtual currency activities were illegal and that mining could cause huge damage to the country's carbon neutrality goals.
As part of the next step in the crackdown, the authorities will focus on raids in industrial mining groups and in mining activities carried out by state-owned entities, Meng said. If the entity is found to have been involved in cryptocurrency mining, it could be subject to penalties for electricity for future operations, according to Meng.