Bitmain stops selling mining equipment in China
2 min read
Bitmain is completely ceasing to do business in China. However, this does not change the bullish behavior of BTC. The market update.
The largest mining manufacturer in the world, Bitmain, no longer delivers goods to customers in mainland China. This gave the Beijing-based company in one Press release known from October 10th.
Strict adherence to the laws and regulations at the locations of the corporate units is a principle that Bitmain has always adhered to. From October 11, 2021, Bitmain will cease deliveries to mainland China (except Hong Kong, China and Taiwan, China),
According to the press release.
The move comes after a series of anti-BTC laws on the part of Chinese authorities. Mining has been banned in China since June of this year. In addition, private crypto transactions are no longer permitted since September 24th.
For crypto companies based in the Middle Kingdom, the air is getting increasingly thinner. True delivers Bitmain still to overseas customers. It should be obvious that the long arm of the dragon will also reach for manufacturers of mining hardware in the future.
Antboxes are booming
Good in the course Bitmain are currently the Antboxes.
The adjustment of the shipping policy does not affect the customers in overseas markets. During the pandemic, the Bitmain supply chain team is working hard to keep supplies to customers worldwide. We have also increased the range of Antboxes to accelerate the construction of mining facilities overseas,
the company writes. The Antboxes are mobile mining farms that can be transported relatively easily. In doing so, the company is probably also reacting to the need for a quick change of location triggered by the Chinese government.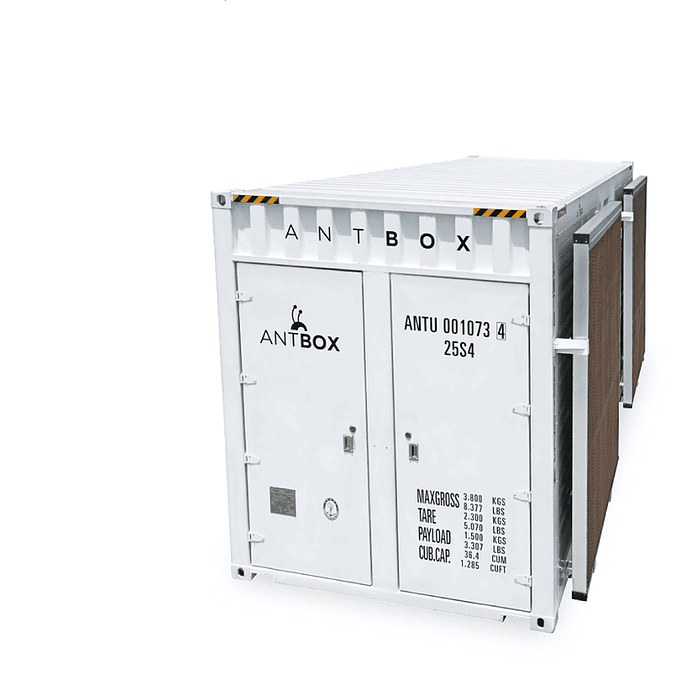 BTC hardly takes any notice of the capers on the mining market. On the contrary: at 157 exahashes per second (EH/S), the hash rate is almost back to the level it was before the mining ban in China.

The BTC rate is also heading north again after minimal consolidation over the weekend. At the time of writing, cryptocurrency # 1 is trading at $ 56,746, which is 2.4 percent more than on the previous trading day. Hardly anyone doubts that BTC has bullish momentum these days. Because during the last seven days BTC performed even better: around 18 percent gain compared to the previous week.
With this, of course, the digital gold proves its supremacy in the crypto space. The second strongest digital currency in the ranks of the top 10 coins is XRP with a performance of just 10 percent over the same period.
Axie Infinity developer received $ 152 million in B-Series funding from investors