BTC Mining Gets 5% Easier in Latest Difficulty Drop
2 min read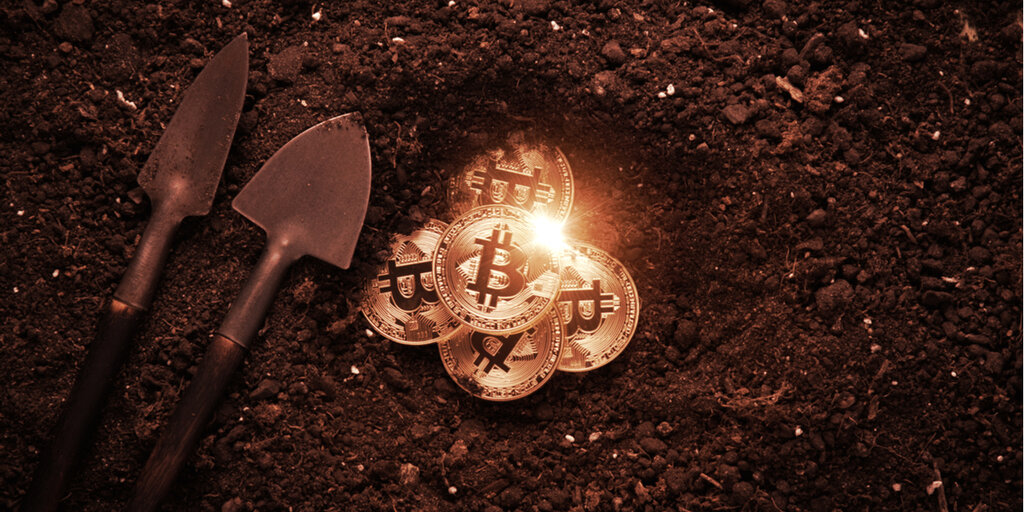 It hasn't been this easy to mine BTC since last January. BTC's difficulty level, which determines how difficult it is to mine the cryptocurrency, fell by a further 4.81% today in its latest fortnightly drop, according to data on BTC.com. 
To clarify: it's easier to mine BTC pretty much anywhere but China, where it has become decidedly more difficult after the government cracked down on the industry, forcing miners out of the country and plummeting the hash rate. 
China's crackdown, which began in June, has sunk the difficulty level by about 7.5 trillion points. On May 30, before the regulatory blitz, BTC mining had a difficulty score of 21.05 trillion. Then it fell four consecutive times (the worst ever streak) to its current score, 13.67 trillion.
The BTC network calculates how difficult it is to mine BTC—how much computational power is required to earn BTC—according to the supply and demand of miners. The fewer miners online, the easier mining BTC becomes.
This latest correction is less than a fifth of the performance drop-off of the previous one. Between June 13 and July 3 this year, BTC logged a 28% plunge in mining difficulty after a huge swathe of Chinese miners were taken offline.
On June 9, China's Xinjiang province issued shutdown orders to several BTC miners. Nine days later, Sichuan's Ya'an municipality shut down a further 26 mining farms. The shutdowns plummeted BTC's hash rate by 17%.
The difficulty of BTC mining was lowered by 4.81%, the fourth consecutive drop, and the difficulty hit a new low since January 2020. pic.twitter.com/3ruvXBETqp

— Wu Blockchain (@WuBlockchain) July 18, 2021
According to the University of Cambridge's Centre for Alternative Finance, China still accounts for 46.04% of BTC's monthly hash rate. That's down 20% since April.
At the end of June, BTC's hash rate started rising again. Throughout July so far, the hash rate has recovered 20%, according to Blockchain.com.
I'm noticing very few people noticing the #BTC hash rate is casually up ~20% in the first two weeks of July.

I've never apologized for making myself rich, and I never will because of moments like this when degen winners leverage buy and losers don't. pic.twitter.com/UbSZb6gBsz

— John Lilic ₿ Ξ ∞ (@JohnLilic) July 17, 2021
Bitcoiners may have had to weather the storm coming from China but the network is beginning to slowly bounce back. While today's hash rate of 101.6 EH/s is still 99 EH/s off the network's former all-time high set on May 14 this year, it looks like BTC miners have survived the worst.