Illegal activity dropped by 65 percent
2 min read
After a chaotic 2022, 2023 seems all the better for it: Bitcoin (BTC) is up over 80 percent since the beginning of the year, Ethereum (ETH) is up over 70 percent, and other altcoins can also boast green signs. Aside from good news looking at the chart, the crypto sector may also be rallying on another front. The blockchain analysis company Chainalysis reports a drop in criminal activity of almost two-thirds compared to the previous year.
Accordingly, inflows to wallets associated with illegal activities have fallen by 65 percent. Exceptions to this are sanctioned entities and those subject to special measures. Payments to addresses deemed "high risk" — such as crypto mixers — have decreased by 42 percent, according to the report.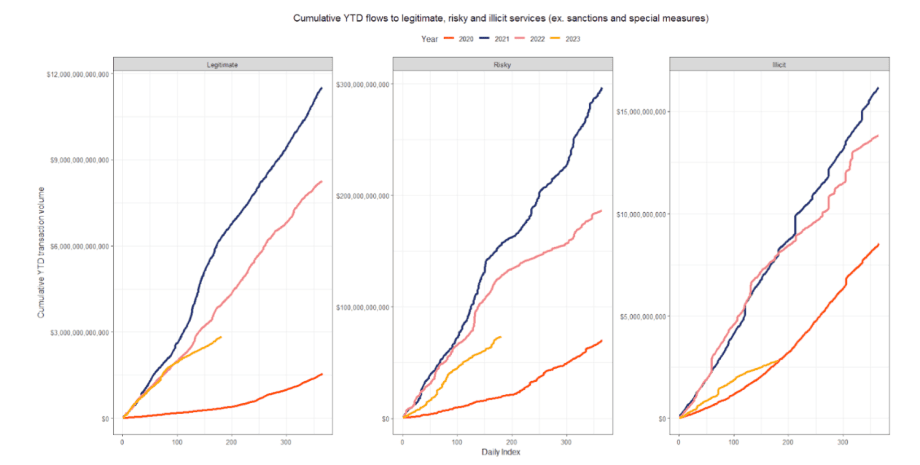 "Of course, overall transaction volumes have declined," explains Chainalysis. However, "the declines in legal services are far less pronounced, down just 28 percent."
Crypto scams have lost their feathers
In numbers, this means that crypto criminals stole more than 5 billion US dollars less compared to the same period last year. Attackers were also able to rake in over a billion US dollars less with hacks.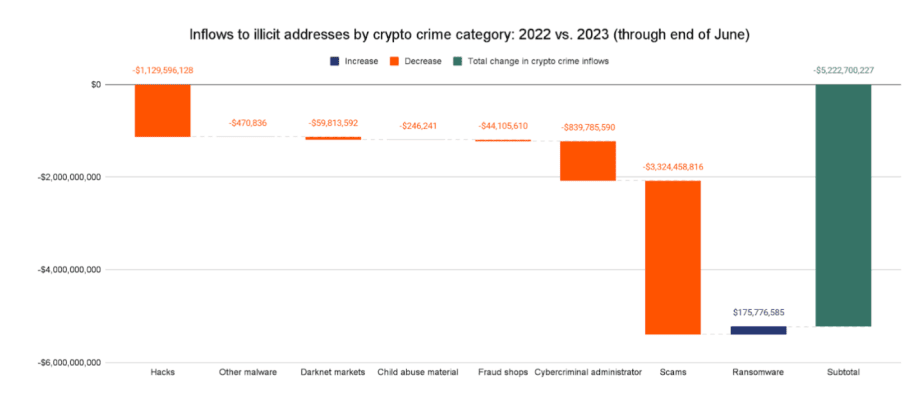 According to Chainalysis, scams have even brought in over 3 billion USD less. This corresponds to a decrease of over 70 percent – with the exception of so-called "impersonation scams". This involves attackers impersonating another person—often a law enforcement officer or authority figure—to extort money. This type of fraud has increased in number by almost half (49 percent) compared to the previous year.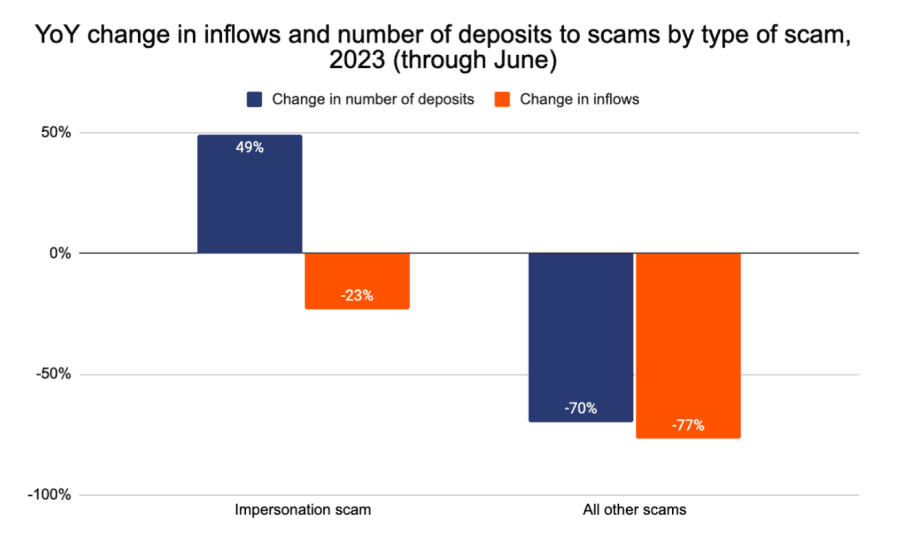 Ransomware attacks as profit drivers
Overall, not all subcategories of illegal activities with Bitcoin and Co. are declining: ransomware attacks will remain as a fruitful money driver for crypto criminals in 2023. This type of fraud involves malware or blackmail software that gains access to data or systems restrict.
According to Chainalysis, at least 449.1 million US dollars had already been extorted via ransomware attacks by the end of June. If the trend continues, this corresponds to a total of 898.6 million US dollars in 2023 – and thus the year with the highest ransomware damage sum after 2021 (939.9 million dollars).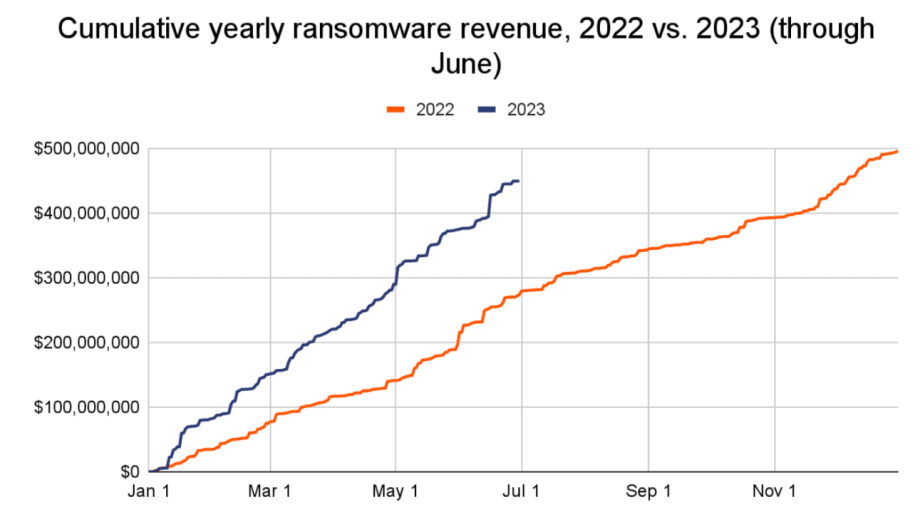 Last year, illegal activities in the crypto space were particularly characterized by sanctions violations. Overall, illegal activities in the crypto sector have doubled compared to 2021.