Miner liquidates 70,000 Bitcoin: Is sell-off imminent now?
2 min read
Bitcoin is actually in the summer slump. But a look behind the scenes reveals curious activities on the part of a top 10 mining pool. Market observers now fear a sell-off.
As data from Glassnode shows, since mid-June there have been massive coin movements from wallets of the large mining pools to wallets of Bitcoin exchanges. At the peak, the miners transferred around 3,200 BTC to exchange wallets.
For comparison: even at the peak of the bull market in February 2021, miners only sent around 900 BTC per day to exchange wallets.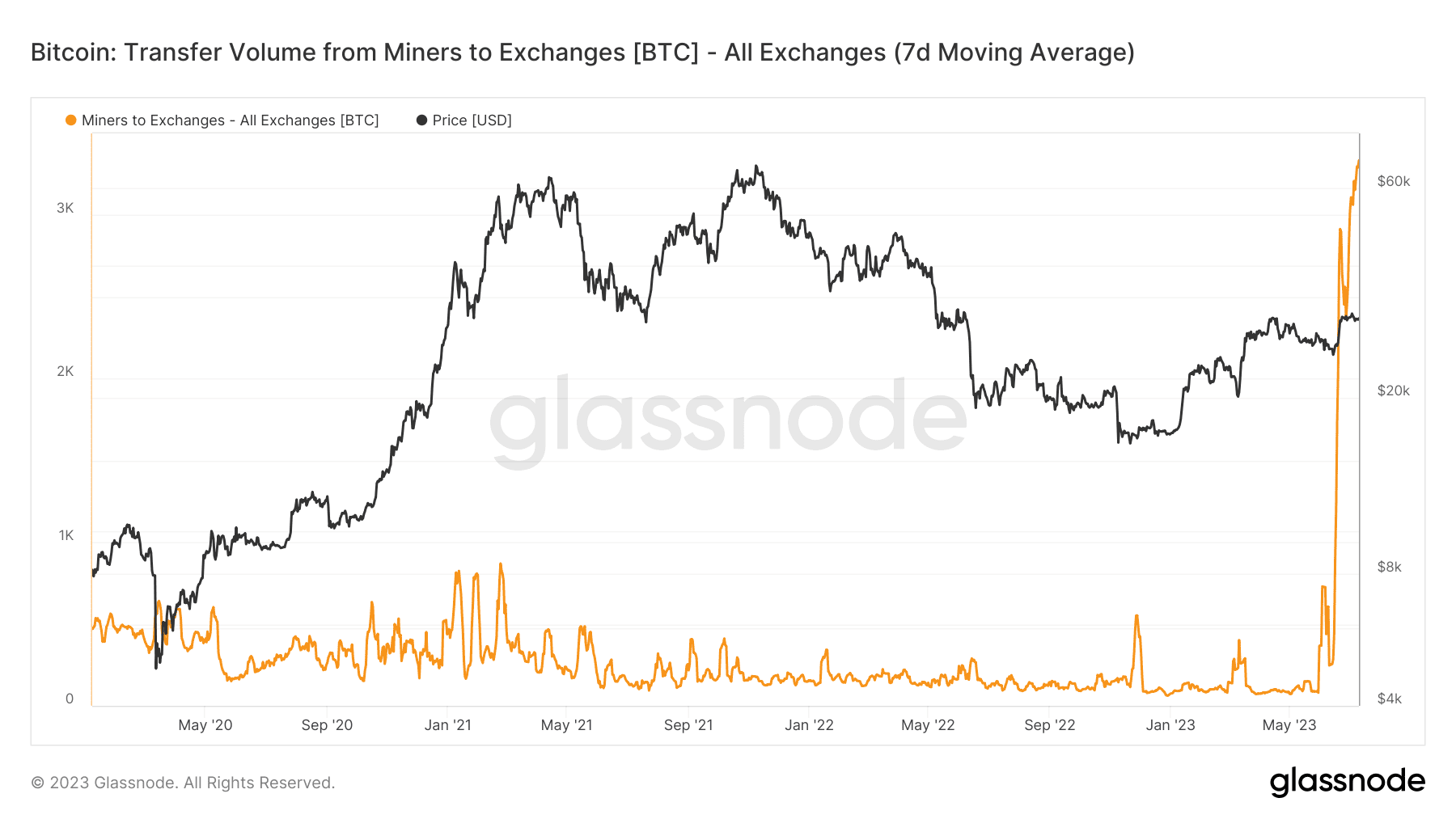 3,200 BTC is not an everyday sum of money. After all, only 900 BTC come into the network per day. So the value far exceeds the daily amount of Bitcoin produced.
Bitcoin sell-off: what's behind it?
With a view to Glassnode data shows that one mining pool in particular is responsible for the exorbitant wave of liquidations: Poolin.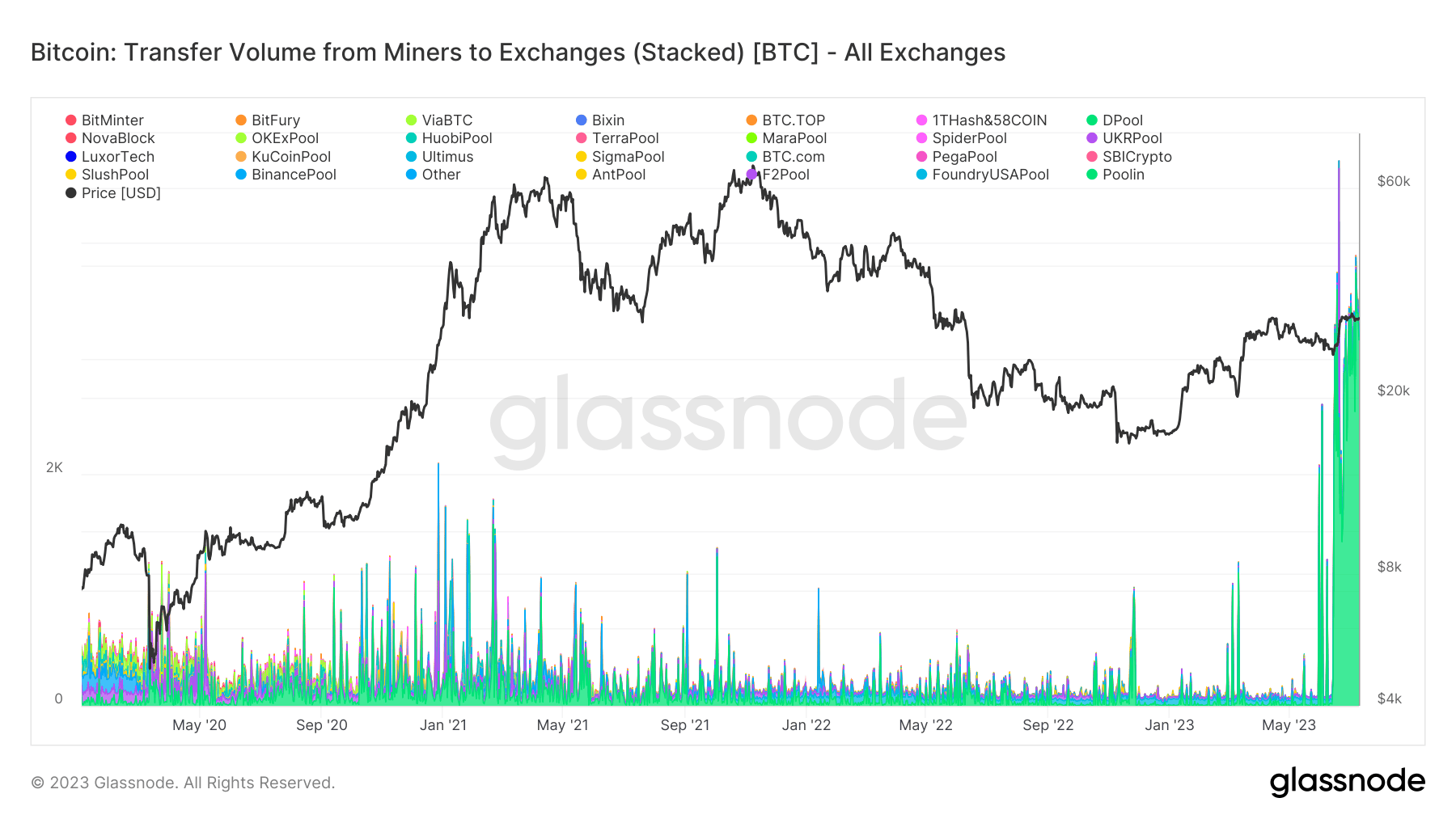 Poolin's activity is not only unusual, but potentially price sensitive. Finally, the pool is the ninth largest mining pool with 1.87 percent of the global hashrate. Poolin has an accumulated processing power of 21 exahashes per second (EH/s).
In addition, since the end of May, more than 70,000 BTC worth two billion US dollars have been cashed out. The sum is huge.
It is unclear what the background to the wave of payments at Poolin is and whether any insolvency is behind it. The company had not responded to a request to this effect by the time of going to press.
After all: The destination of the coins is also visible. According to data from Glassnode, the BTC flowed to Binance wallets.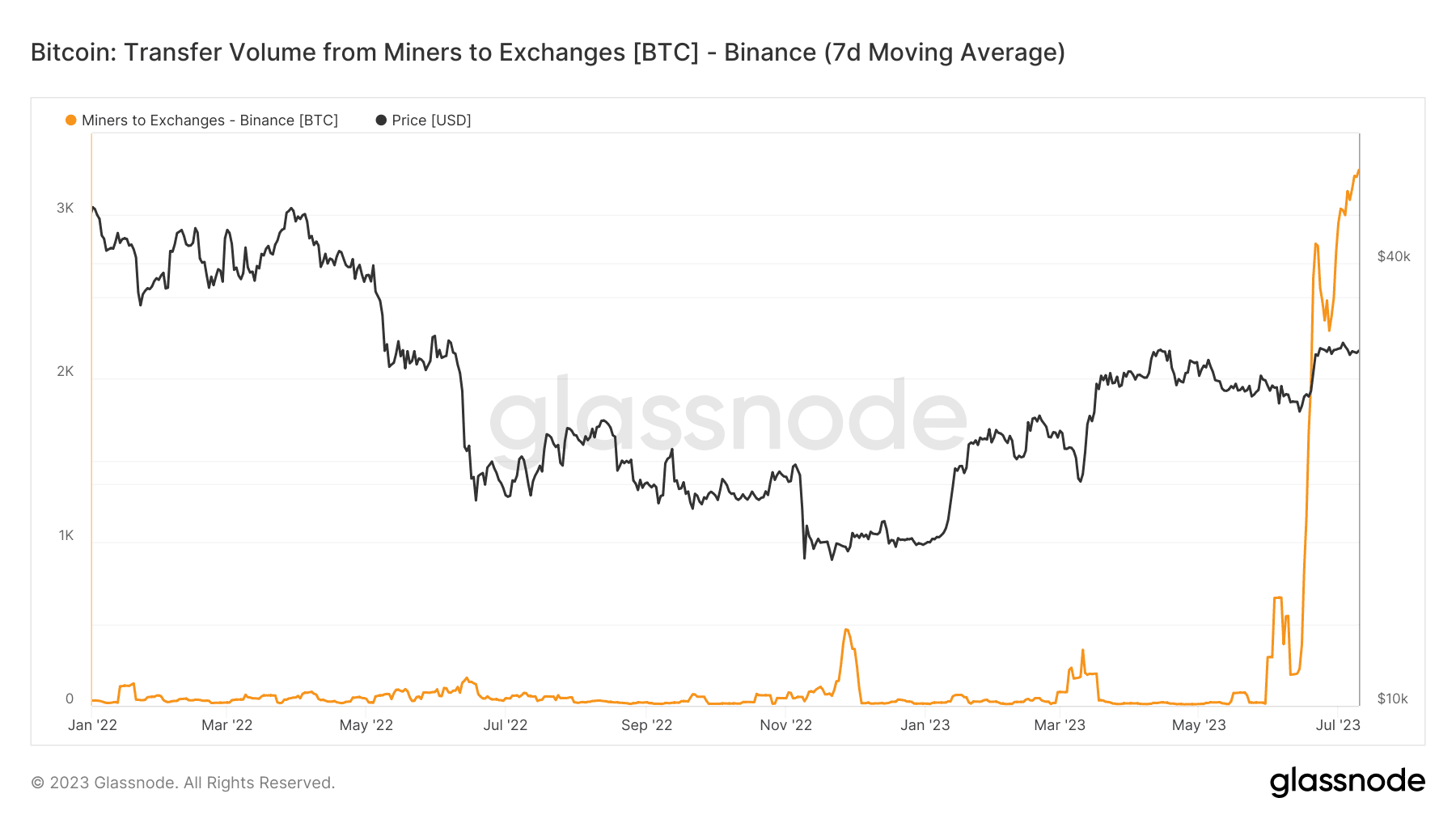 Has Binance entered into a purchase agreement with Poolin to close any liquidity gaps? Poolin tries to avoid bankruptcy with coin liquidation? So far we can only speculate.