Senator Warren Presses Law makers to Recognize 'Growing Threats' in Crypto Market
2 min read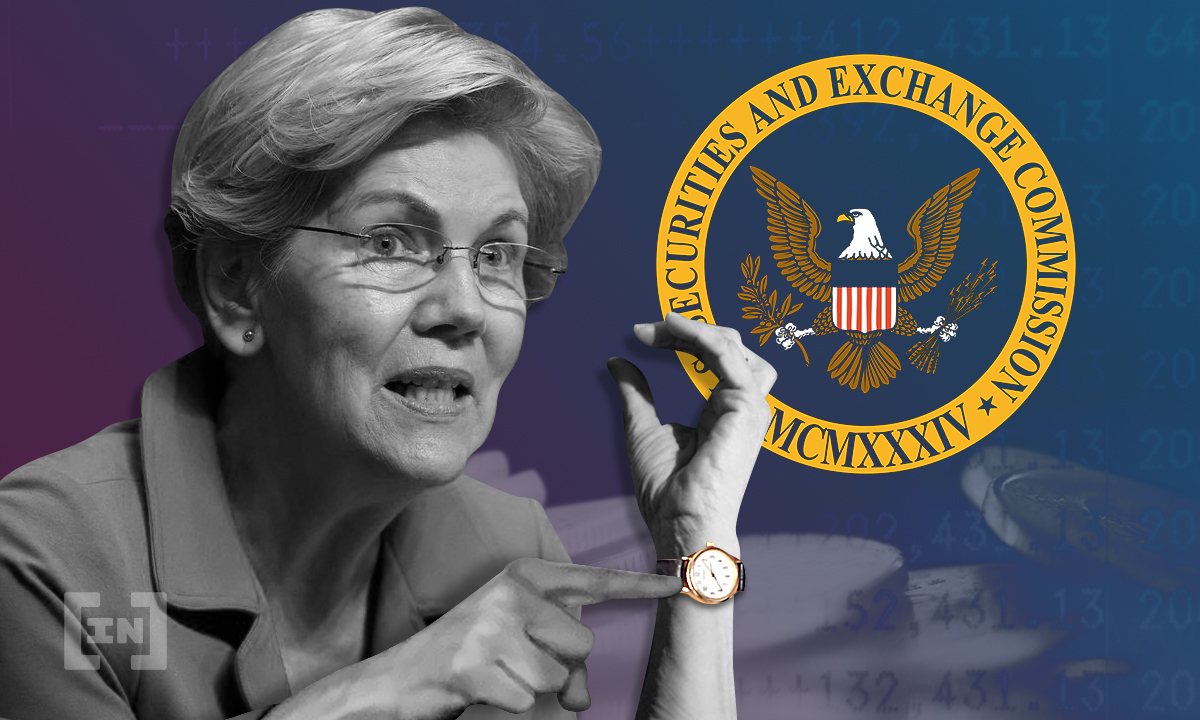 Democratic senator Elizabeth Warren called on Treasury Secretary Janet Yellen to key in and address what she understands as "danger" from cryptocurrencies.
In a letter released on Tuesday, the senator urged Yellen to compose a "coordinated and cohesive regulatory strategy," via which federal entities can regulate digital currencies. 
"As the demand for cryptocurrencies continues to grow, and these assets become more embedded in our financial system, consumers, the environment, and our financial system are under growing threats," the letter stated.
Warren, who is an outspoken critic of some of the U.S.'s largest national banks and herself a member of the Senate Banking Committee, stressed a sense of urgency to Yellen. She insisted the Treasury Secretary act on the Financial Stability Oversight Council to ensure a safer crypto market.
"FSOC must act quickly to use its statutory authority to address cryptocurrencies' risks and regulate the market to ensure the safety and stability of consumers and our financial system," Warren wrote to Yellen.
Warren cites five main concerns which could stem from an unregulated crypto market.
Exposure to hedge funds and other investment vehicles that lack transparency
Risks to banks
Unique threats posed by stablecoins
Use in cyberattacks that can disrupt the financial system
Risks from decentralized finance
The letter surfaced, at the same time Warren and other U.S. regulators participated in a crypto-related hearing called, "Cryptocurrencies: What are they good for?" 
Warren Continues Crypto Crackdown
The letter from Warren is only one of many recent attempts from the senator to crackdown on the crypto markets.
Back in June Senator Warren publicly berated cryptocurrencies. She made the claim that digital currencies have failed to keep their promises and actually do more harm than good for the traditional financial system. It was one of her early negative remarks, calling crypto a "lousy investment". The senator singled out Dogecoin because of the major volatility.
Early this month Warren pressed the SEC to respond to crypto regulations by the end of the month. Warren once again referred to market volatility as a major reason regulations need to be brought down on the decentralized market. In another instance, the SEC recently called out crypto tokens to fall in line with imposed securities regulations.
As high profile law makers such as Elizabeth Warren continue to be vocal about the issue, major changes to the U.S. regulatory landscape for cryptocurrencies, could be on the horizon
The post Senator Warren Presses Law makers to Recognize 'Growing Threats' in Crypto Market appeared first on BeInCrypto.