Sunflower Land – play and earn
4 min read
Sunflower Land will rise from the ashes! Or something like that. Not so long ago, a game called Sunflower Farmers came on the market, perhaps best known for stopping the Polygon network. But this game is now closed. And instead, we have a new, blockchain-friendly version called Sunflower Land. Let's take a first look at this game about farming and crafting.
With the beta open in April 2022, has Sunflower Land the same look and feel as her parent game Sunflower Farmers. However, the development team learned a few important lessons and built the game to run mostly outside the chain, while still allowing players to buy, sell and trade NFTs and resources in the chain. Starting at Sunflower Land costs 10 MATIC, 10% of which go to one of the two charities of your choice. In return for 10 MATIC, you get your own farm in the form of NFT.
The game is limited to one farm per person no multi-account. And even though you can have multiple farms in your wallet, you can only play on one farm
Game Sunflower Land
The game begins with the harvest of sunflowers. From this sale, you buy sunflower seeds to grow more sunflowers, which you harvest and sell them for more seeds. I think you can know where the game is going from here.
As soon as you start growing pumpkins, the first recipe in the kitchen opens. In addition to the kitchen, there is also a craft for making tools (crafting), trees for logging, gold and ore for mining and the dangerous Goblin Village, which sells goods you will not find anywhere else. The game contains a large strip of "foggy" areas, which leaves plenty of room for future expansion. These areas are being opened by the unpublished NFT, Land Expansion.
And while the game is currently limited to crops, farm animals such as chicken and sheep will soon arrive.
You can practice the game. But the impatient can buy SFL tokens straight and skip some boredom. However, some of the game content is enclosed by quests in the game, so even with all the tokens in the world, you will have to play the game a bit. Players also gain experience in performing game actions. Every five levels, they receive a new skill that provides a farming or crafting bonus.
Sunflower Land includes a game portal for harvesting for those who contribute to SFL / Matic liquidity pool on the Quickswap application. Once every three days, pool contributors can visit the wishing well in the orc village and obtain their tokens.
The entire course of the game is stored on a central server. But if you want to make sure your NFT games and tokens are safe from trips to Goblin Village (sometimes Goblins steal things), you'll need to sync them with a blockchain. You will also need to sync if you want to sell some NFTs or resources from the game.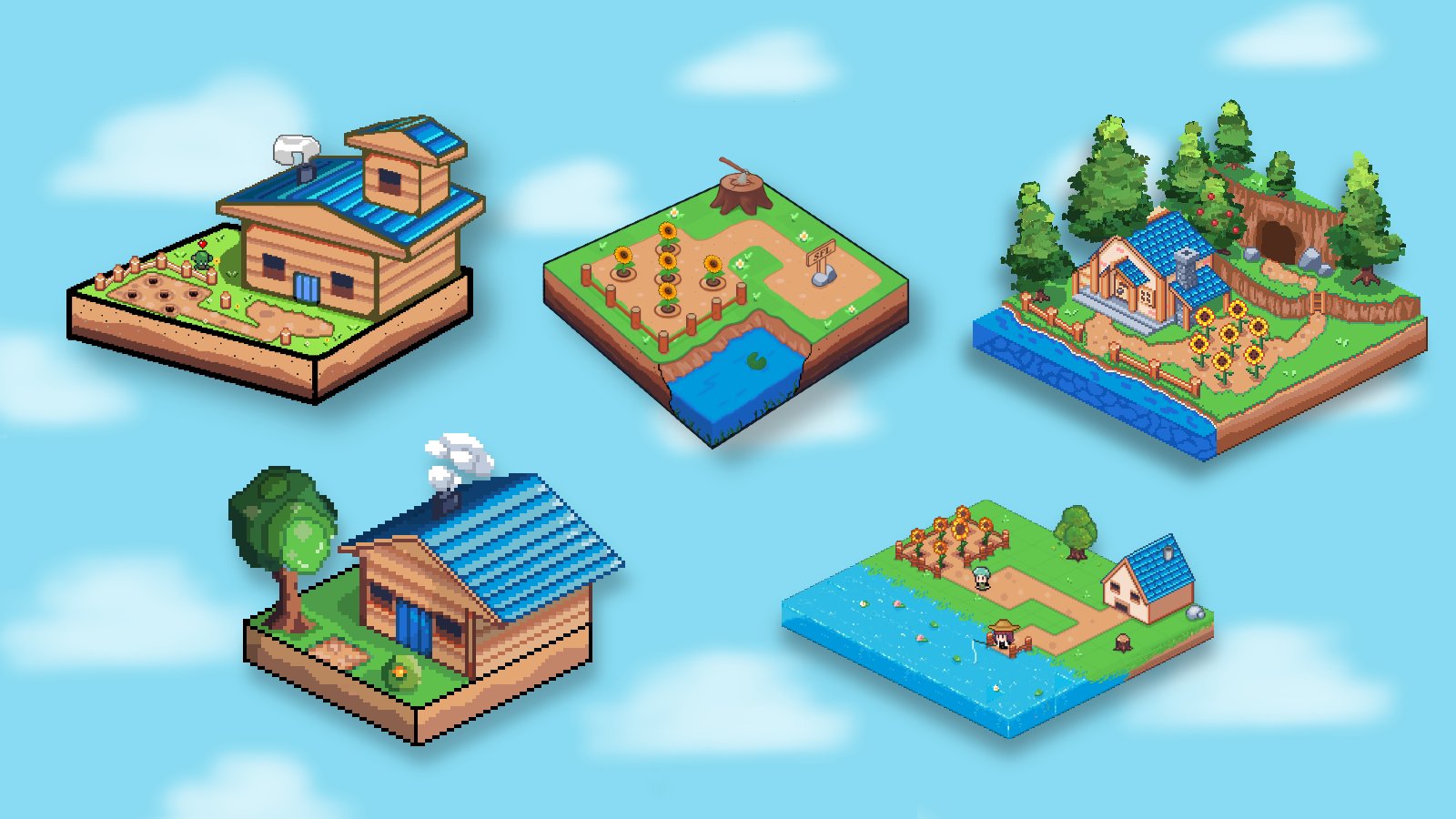 Sunflower Land Tokenomics
The Sunflower Land (SFL) token is the only game token in Sunflower Land.
For most of these types of games, token degradation becomes a major problem. Sunflower Land is trying to counter this in two ways. First, there simply aren't many tokens in circulation. The coin generated by the sale of items and resources only slightly outweighs the costs invested in their creation.
Also, the amount of SFL paid for crops varies according to how many total SFLs are in circulation. The more SFL available, the lower the payouts in the game. They call it halving. The game has already gone through several, with another happening when the supply of tokens exceeds 20 million (the current supply is around 11 million). All tokens used for crafting are burned.
This could discourage players, but SFL is not the token that will give you part of the game. Instead, it can be used on special seasonal limited editions of the NFT. Some are only decorative. Others provide bonuses in the game. All cost SFL tokens and often a considerable amount of game resources.
There is also the possibility of selling resources on secondary markets, but with generally low prices and the need to pay blockchain synchronization fees, this does not seem to be particularly profitable.
Will Sunflower Land succeed where its predecessor did not walk? Well, for starters, by leaving the data out of the chain, they have already overcome this hurdle! Will it be a long-term sustainable game model? Hard to say. But that didn't stop millions from playing Farmville and often paying the privilege of paying for it! So as long as the team can update more content to engage people and continue to attract new players, they should be able to get started. And limited seasonal items are already a step in the right direction.
Can BTC be regulated and centralized? The answer will surprise you