To Bring BTC to DeFi, Sovryn Kicks Off $500K Hackathon
2 min read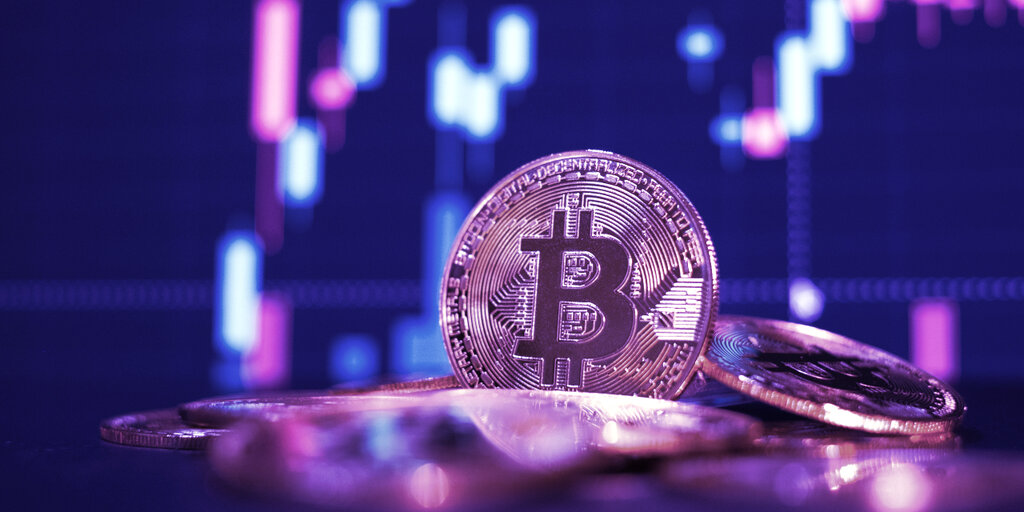 Decentralized finance and BTC are like chalk and cheese. Unlike ETH, the blockchain home to all the major DeFi protocols, BTC doesn't support smart contracts. 
In 2020, DeFi protocol Sovryn came out with a way to link DeFi to the BTC blockchain. It's built on the Rootstock (RSK) platform, a permissionless BTC sidechain that supports smart contracts.
On Friday, Sovryn launched a hackathon to help bulk out the platform, which supports non-custodial BTC lending, borrowing, margin trading, and swaps. In partnership with Gitcoin, the "Sovrython" will offer $500,000 (half in bounties and half in grants) to the winners after it ends on July 18.
Sovryn says the goal is to identify good projects and teams. As Michael Parenti, Sovryn's communications manager puts it, "the vision is a long term, integrated one, to make BTC unstoppable."
Traders have locked $55 million into the protocol, just a sliver of the $66 billion locked in all of DeFi. The platform is one of a growing number of companies, projects, and groups building on the BTC blockchain and growing the ecosystem.
Such projects attempt to bring DeFi directly to BTC; BTC holders have long had to convert BTC to ERC-20 tokens, such as Wrapped BTC, to access the panoply of decentralized exchanges and lending contracts on ETH.
Today's outperfomer @BadgerDAO +41% — working on a "one-click" app to get #BTC on DeFi.

Badger's similar to Yearn, a $BTC-focused yield aggregator. Users can earn through being a LP or staking (on protocols like $CRV, $SUSHI, $FARM). It's also integrated with @FireblocksHQ pic.twitter.com/JCEKmSRGIr

— Mira Christanto (@asiahodl) June 3, 2021
"There's a rich ecosystem that is just starting to gain traction," said Parenti. "Bitcoiners are sceptical, and don't want to accept that it exists, and are still stuck in the 'shitcoin' narrative."
The #RSK #OpenFinance ecosystem is taking off!

Shoutout to the awesome #BTC #DeFi projects built on RSK, including @moneyonchainok, @SovrynBTC, @RskSwap, @BleumiInc, and @defiantApp!#RSK3Years pic.twitter.com/GsuC5q7U4j

— RSK (@RSKsmart) January 25, 2021
Parenti thinks that partnering with Gitcoin could bring BTC and ETH fans together. By enhancing each other they can defeat the real enemy, as Parenti sees it—fiat currency.
"Something like Gitcoin does not exist for BTC development," said Parenti. "So, while we're bringing Ethereans to BTC DeFi, we're bringing Bitcoiners to ETH open-source development funding."