NASA teams up with Epic Games to build simulation on Mars
2 min read
NASA, the United States space agency, and Epic Games, the creator of Fortnite, have teamed up on a project focused on the metaverse. More precisely, organizations are creating a virtual version of Mars that future astronauts will be able to use to prepare for the first human landing on the red planet.
To that end, the companies are issuing a challenge to developers to help create a Martian metaverse experience. The initiative also relies on the collaboration of Herox, a crowdsourcing problem-solving platform.
NASA MarsXR Challenge
The challenge will include various tasks such as creating the design of several key environments for the Martian astronauts. The environments will be rendered using Epic Games' Unreal Engine 5 to provide something realistic.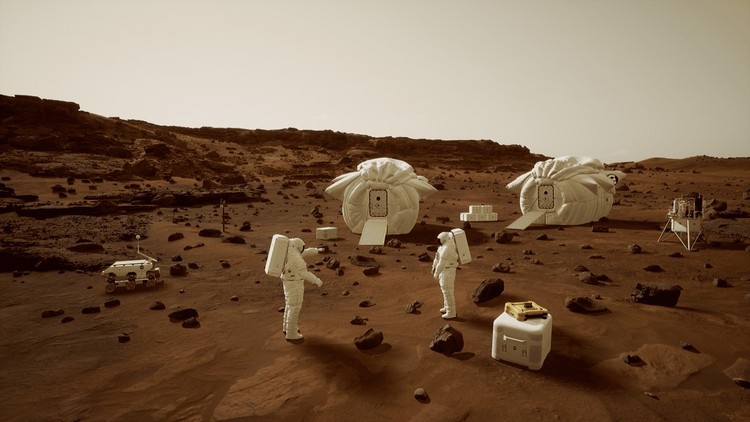 The challenge in question asks developers to help the institution build "virtual reality assets and scenarios for use by NASA in research focused on extravehicular activities on the surface of Mars."
Among other things, the developers will help create scenarios that the first crew might face when they arrive.
This includes setting up base camp, securing the power supply, and creating dust and radiation storms, for example.
The NASA MarsXR Challenge will award up to 20 winners who will share a prize pool of $70,000. The challenges are divided into five categories: Set Up Camp; Scientific research; Maintenance; Exploration and "Blow Our Minds".
In each scenario, developers need to create assets and processes that future astronauts can follow while wearing the VR headset to prepare for the mission.
The world will also include full Martian days, with the orange hues of day shifting to blue at night. In addition, it will take into account changing weather conditions and Martian gravity. In all, there will be more than 154 square miles of realistic, researched terrain on Mars.
Martian metaverse challenge
To develop their projects, challenge participants will have access to the XR Virtual Reality test environment, which also includes certain standard assets such as spacesuits and rovers.
The Mars XR Operations Support System was built using Epic Games' Unreal Engine 5. Thus, NASA MarsXR Challenge participants will have their first access to this virtual reality environment.
The information gained from these simulations can help NASA prepare for future human exploration of Mars.
"Creators can use the Unreal Engine to build realistic simulation scenarios to help prepare NASA for future missions, whether to the Moon or Mars," said Seb Loze, Unreal Engine Business Director for Simulation at Epic Games.
The prize is open to anyone aged 18 and over who participates individually or as a team in the challenge. Competitors may originate from any country as long as US federal sanctions do not prohibit participation.