Technical analysis of BTC – the risk of a bearish trend has increased
2 min read
BTC ended another week, which also took us to 2022.
Current situation at 3M BTC / USD
For completeness, therefore, I enclose a three-month chart on a linear scale. The chart does not look good at all, because the candle from the second quarter looks awful and the candle from the last quarter closed in the form Shooting star. In any case, the long upper wick at the candle means that demand was completely absorbed by supply.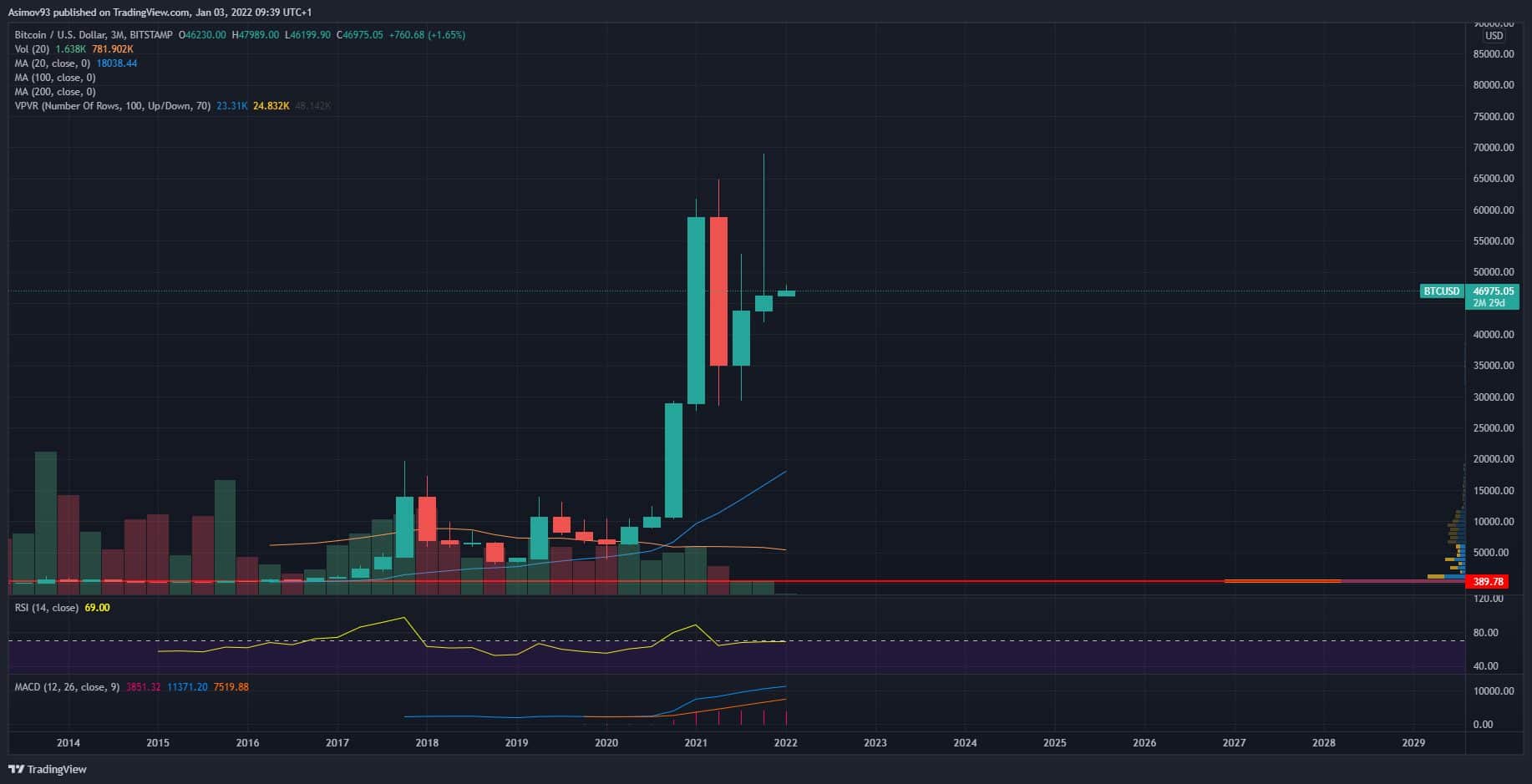 In addition, the appearance of the candle is completely textbook and appeared at a potential peak for more than 10-year bull trend. To be completely honest, this is important for BTC turn signal. It really looks like a potential peak.
Again, I would like to point out that we do not see into the future – we must look at other factors that will confirm or refute this. In addition, there is some hope until the S / R level of $ 30,000 is broken.
Current situation at 1W BTC / USD
As for the market view according to the weekly time frame, BTC has clearly not moved anywhere. The closed weekly candle is more or less the same as the previous two. But important to us is the fact that we see a rejection close to $ 52,500. So far, this has only been known in the lower time frames. Now it is confirmed here as well.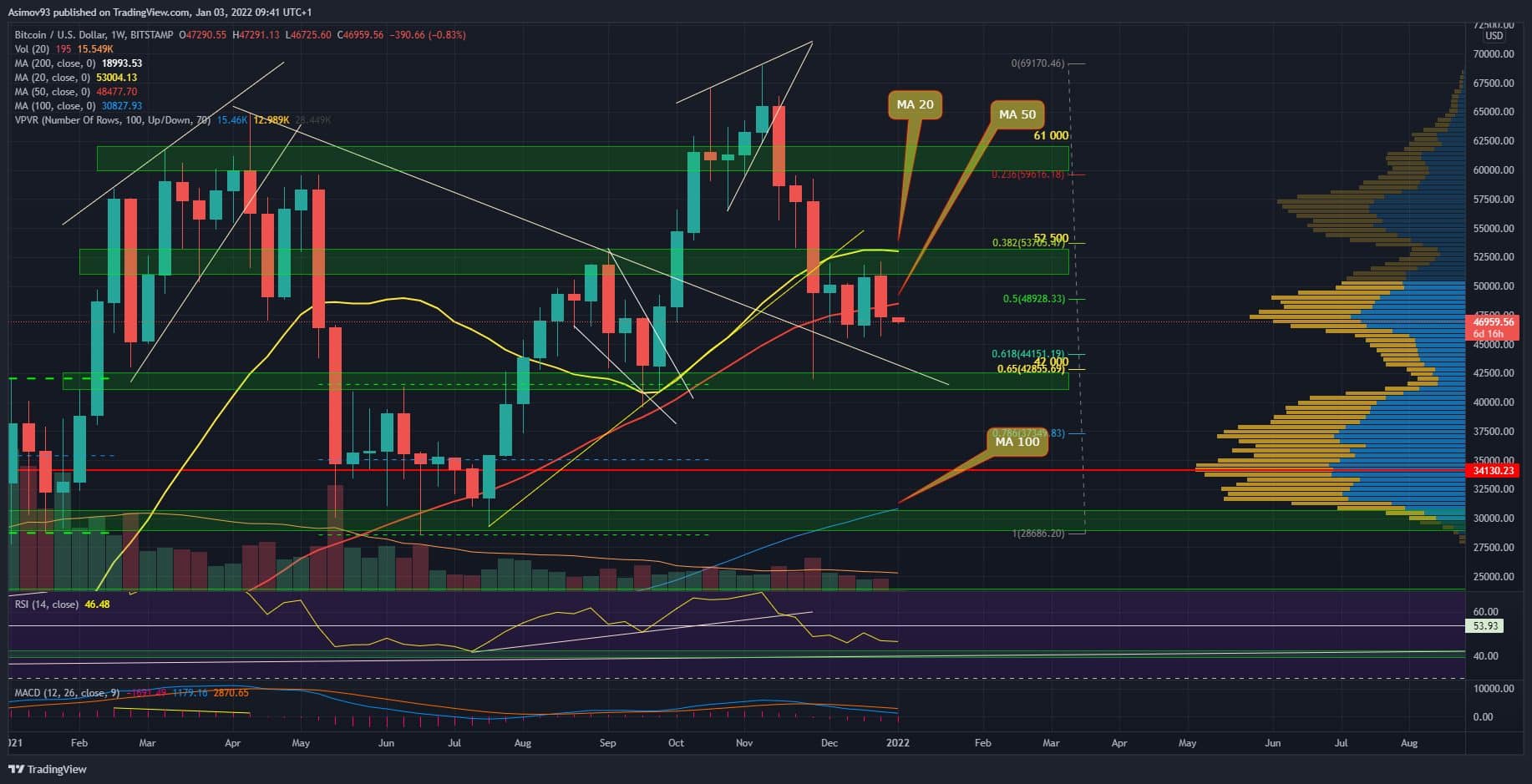 The weekly close is below again 50-week moving average. If BTC continues to decline, after a year and a half it will trade just below this dynamic level. In other words, we will lose a lot of significant support as the exchange rate continues to fall. Another important dynamic support is 100-week moving average which is currently close to $ 30,000.
Indicators
The weekly RSI is now 46 points. We are therefore quite close to the strong levels, which are around 40 points. According to the MACD, the negative momentum is getting stronger.