Terra surpassed BSC becoming the second largest blockchain in the DeFi market
2 min read
Terra network recently surpassed Binance Smart Chain (BSC) in total allocated value (TVL) in decentralized finance (DeFi).
According to the DeFi Llama website, LUNA reached US$ 18 billion in allocated value, which corresponds to 7.58% of the total DeFi TVL. On the other hand, BSC was left with US$ 14.9 billion, or 6.3% of the total TVL.
Ethereum, in turn, is the absolute leader with $147.66 billion. This value corresponds to 62% of the DeFi TVL.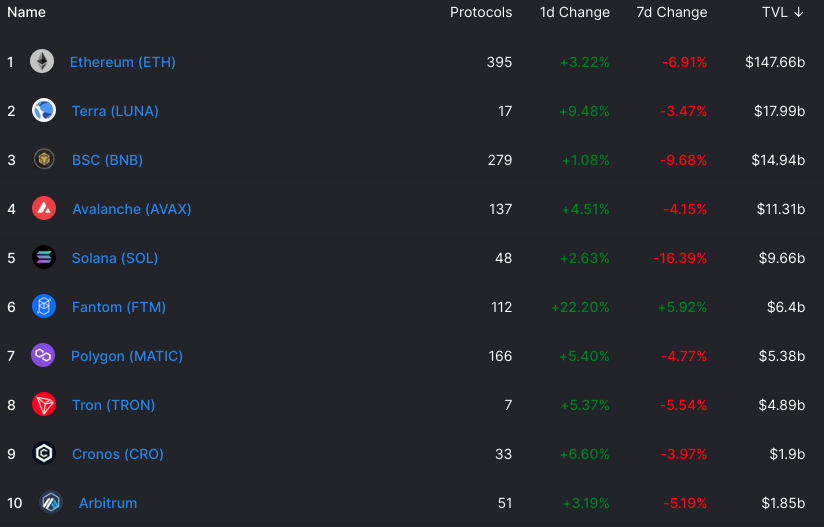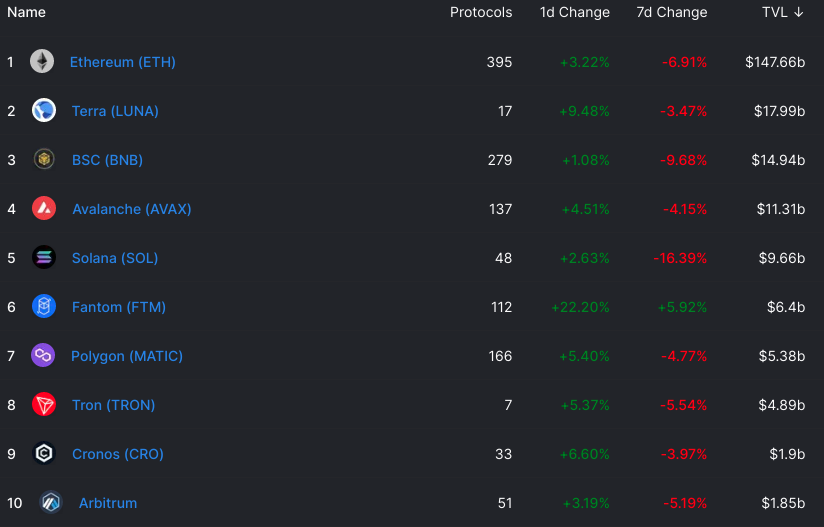 Most impressively, LUNA has achieved this feat despite being a very new network. In fact, it has only 17 protocols executed, the second smallest amount of the Top 10. In contrast, the BSC has 279 protocols, 16 times more.
Dispute between networks
The dispute between LUNA and BSC is not recent, as it dates from December last year. At the time, LUNA surpassed BSC's TVL on the 20th and remained so until the 27th. However, BSC regained second place on December 28th.
In this dispute, LUNA has two great tools. The first is the Anchor protocol, focused on loans, and the second is the LIDO, a staking. Both recorded strong growth in the last 24 hours, contributing to the increase in TVL on LUNA as a whole.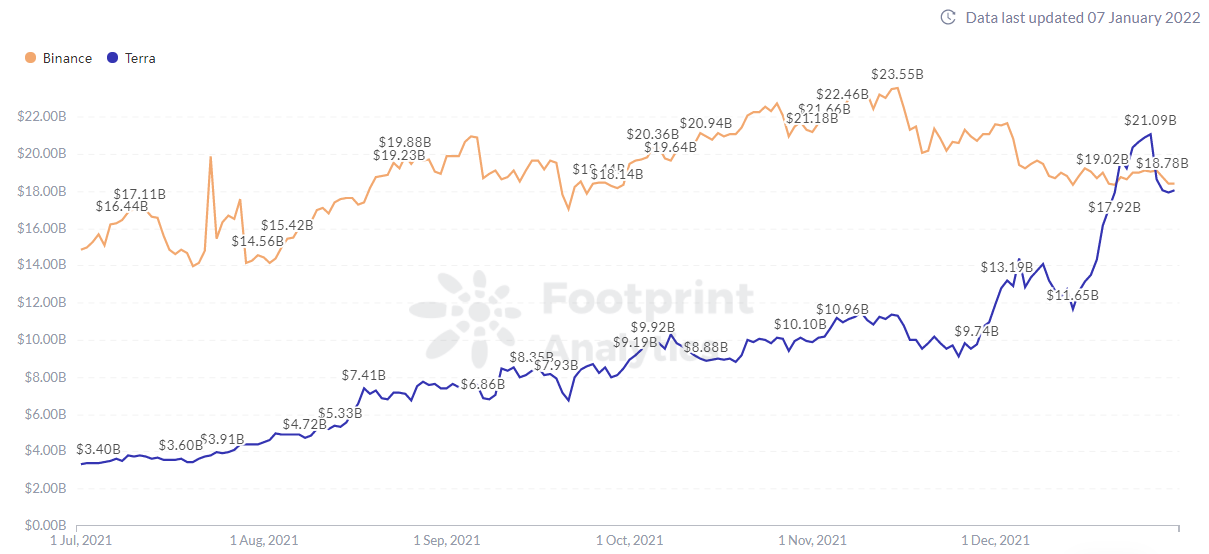 However, the DeFi network that showed the highest growth in TVL is not even in the Top 10. It is Aurora, which occupies the 19th position and has only 13 protocols. Even so, the network had a significant growth of 456.88% in the last 30 days.
As a result, its total TVL went from just over $100 million to $590 million over the same period. Most of this evolution has come about because of Trisolaris, a decentralized exchange (DEX) implemented within Aurora. DEX alone has a TVL of $472 million – about 69% of Aurora's total TVL.