18.07.21 Technical analysis BCH / USD – is the imaginary spring sufficiently compressed on BTC Cash?
2 min read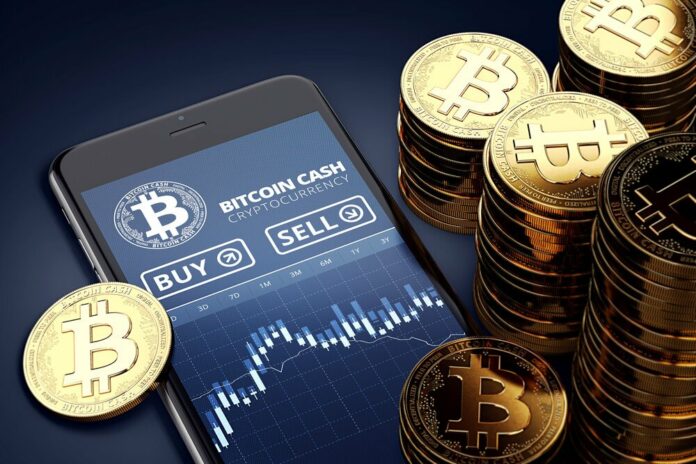 Today we will focus on Bitcoin Cash (BCH). We have not dealt with the said coin for a long time, so it is good to somehow recap what has happened in this particular market recently.
Above all, it is appropriate to determine which price levels we can consider as an opportunity to enter the market. Of course, we try to minimize financial risk, which we will never completely avoid. There's always some risk there is and with that it is necessary to calculate.
Current situation at 1M TF BCH / USD
Let's start with the monthly graph on a linear scale. Above all, I would like to focus on the candles from the last few months. The April candle has a very bull shape with quite good volumes, but the May candle is completely tragic and in itself tells us that there is enough spoiled.
Here I mean that if BTC continued to expand, Bitcoin Cash would probably continue to grow. It started to reach the price levels from the turn of 2017/2018, but now it looks like a rather unsuccessful attempt. Like firing a second shot that failed shortly after firing. That market structure really doesn't look good.
In addition, based on volumes, the June candle in particular tells us that a lot of BCH has spilled out of the BCH market during this period. capital. There was clearly a quick escape. As for the June candle, I consider its appearance to be such neutral. Volumes have fallen sharply, but are still above average. The current candle is still being created for us, but its appearance will certainly be important for further development.
If the price drop slows significantly on the monthly chart and the bears lose their strength in the form of selling pressure, BTC Cash is at least preparing for medium term retracement. After all, the price dropped by more than 75% – the imaginary spring is quite compressed. Which, of course, does not guarantee that there will be no more rinsing.
Indicators
As for the monthly RSI, the peak was created at almost 62 points – indeed there was no genuine bull run on the BCH, or was suffocated in the beginning.
In conclusion
In fact, at BTC Cash, the imaginary spring is really quite compressed, which, however, does not automatically imply that we will go up. All the time hanging in the air a real possibility for continued sales. On the other hand, if that happens, the market should seriously go up. Nothing can go down forever, that's not how markets work.
ATTENTION: No data in the article is an investment board. Before you invest, do your own research and analysis, you always trade only at your own risk. Cryptheory team strongly recommends individual risk considerations!