According to on-chain data, BTC's current position is still bullish
2 min read
After a detailed on-chain data analysis and survey on the CryptoQuant platform, 72 percent of the total 25 analysts; considers that BTC has bullish features.
CryptoQuant is a provider give on the state of the cryptocurrency market based in South Korea, which aims to help investors make informed decisions about cryptocurrency markets. The platform recently provided a brief but detailed analysis of BTC in relation to a number of analytical indicators.
BTC reserves on all exchanges are still at minimum for 2.5 years
In terms of supply and demand, CryptoQuant notes that while BTC's reserves have risen in recent months, they are still at a 2.5-year low.
A thorough examination of the chart provided by the analytical platform reveals a slight decline in BTC's reserves on all exchanges from a peak of 2.41 million in January this year. According to the latest data from the end of March, there are 2.3 million BTCs on all exchanges (spot and derivative) reserves.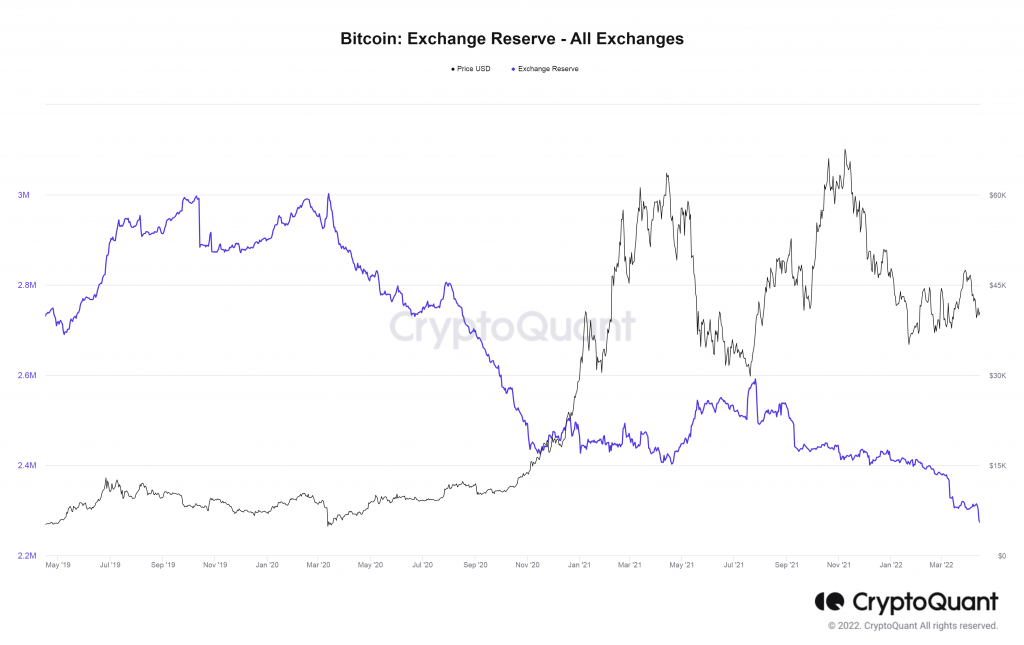 In general, an increase in the value of BTC reserves on spot exchanges means that investors are under more pressure to sell their BTC, which naturally leads to a fall in price and vice versa.
Despite the average neutral signals from the oscillators, the investors are bullish
In terms of technical indicators, BTC showed promising signs with a momentum oscillator, but its MACD level was not very encouraging. Other oscillators used have mostly produced neutral results.
It seems like whales Recently, more BTC has been accumulating, but the chart shows that Miner to Exchange Flow has been gradually declining, with a final value of 252.8 at the time of this writing.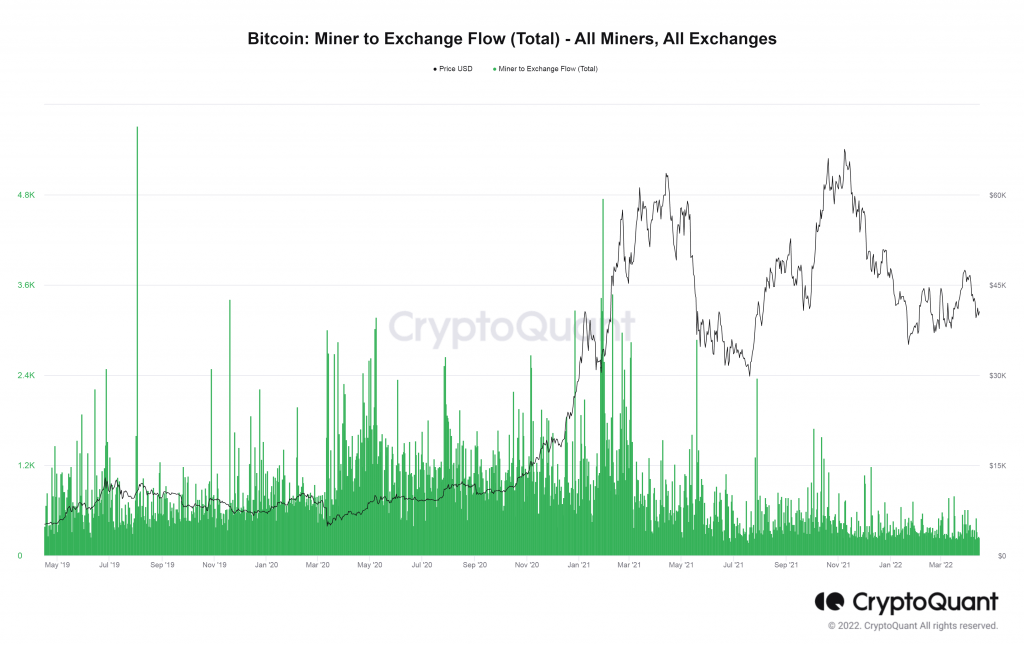 Despite a sudden slight decline in open interest, the estimated leverage ratio has risen sharply in terms of market sentiment.
While short-term holders have increasingly capitulated, long-term BTC holders do not seem to be surrendering and therefore still do not sell their assets.
Although BTC has not escaped the problems plaguing the cryptocurrency sector, it is showing signs that it is doing quite well in an otherwise average market neutral.
After peaking at $ 47,000 at the end of March this year, digital gold has since experienced a retracement that has shaken some weaker hands.