Altcoins Have Their BTC Moment
2 min read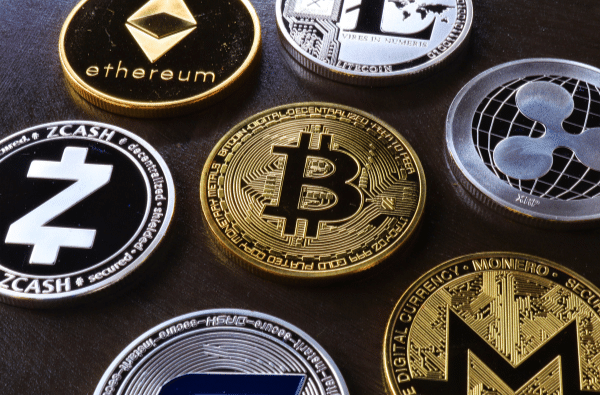 Altcoins rise faster than incumbent BTC and ETH as investors go in search of the next big thing
Excess liquidity, speculation and different economic narratives are all seeing a demand for cryptocurrencies outside of the mainstream few
Always the bridesmaid, never the bride.
For holders of so-called altcoins, cryptocurrencies that are not BTC or even ETH, watching the topmost digital assets soar while leaving everything behind in its dust can be somewhat disheartening.
While BTC and ETH capture most of the mainstream media attention, there has been no shortage of challengers looking to do what the key cryptocurrencies do, but even better, and with more features.
And now might be their moment as investors start fanning out into lesser-known cryptocurrencies in search of the next big thing.
Over the past week, as BTC and ETH have stayed flat, following a failed push by BTC to clear US$50,000 unequivocally, the altcoins have rallied hard.
Cardano has doubled this month and overtaken XRP to become the world's third most valuable cryptocurrency by market cap, while something called Avalanche has tripled in August alone.
Against this backdrop, NFTs or non-fungible tokens have taken off, tied to anything from cartoon depictions of cute animals, to CryptoPunks with bright red lipstick.
But there's little to explain the recent frenzy, with some suggesting that investors have turned from meme stocks to cryptocurrencies as institutional investors started picking up the meme stock gauntlet.
Others suggest that in a world awash with excess liquidity, investors can't lose by making a bet on almost anything.
According to a survey of more than 1,000 American adults by The Harris Poll for Yahoo Finance, about 15% who received the first two stimulus checks invested all or part of the money with about half pouring that specifically into cryptocurrencies.
In many ways that makes absolute sense because viewed from their perspective, seeing as to how it costs nothing to make a bet on a cryptocurrency that could potentially return multiple times on the amount invested, there's really nothing to lose.
Rising inflation has also played into the BTC narrative as a hedge against the perceived debasement of fiat currency.
Put all these various factors together and it's no wonder that investors are all searching out the next BTC or ETH from the myriad altcoins available.
A recent survey by online brokerage eToro found that the average investor was set to increase their portfolio allocation in cryptocurrencies in the coming months and with the bulk of that interest in cryptocurrencies other than BTC and Ether.

The post Altcoins Have Their BTC Moment appeared first on SuperCryptoNews.