Bitcoin Breaks $50,000 For First Time in History
2 min read
What a ride it's been, and it seems like it's only the beginning. After a historic bull run and a major acquisition, the bitcoin (BTC) price has finally surpassed $50,000.
What would have seemed like a dream just a few months ago has turned into a reality. The total market capitalization of Bitcoin moves closer and closer to $1 trillion.
There are many factors that have led to this monumental moment, let's break down some of them and see what contributed to this historical event.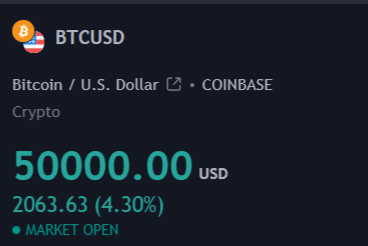 Bitcoin as a Global Store of Value
Although Satoshi Nakomoto designed Bitcoin to be a decentralized store and transfer of value, it seems that the former is taking the reigns. This may be due to Bitcoin's still relatively slow and expensive transactions. But that hasn't stopped high net worth individuals, investment firms, and corporations from hoarding the digital asset.
MicroStrategy wasn't the first publicly-traded company to purchase cryptocurrency, but CEO Michael Saylor's headlong dive into BTC has been a catalyst to this tremendous growth.
As Bitcoin was climbing, Saylor announced that MicroStrategy would purchase Bitcoin as a portion of its treasury reserve assets. Once everything settled, it purchased over $1 billion in BTC.
Saylor also personally holds hundreds of millions of dollars worth of bitcoin. Saylor may have come later to the game than some. But he is now generally considered a major sat stacker.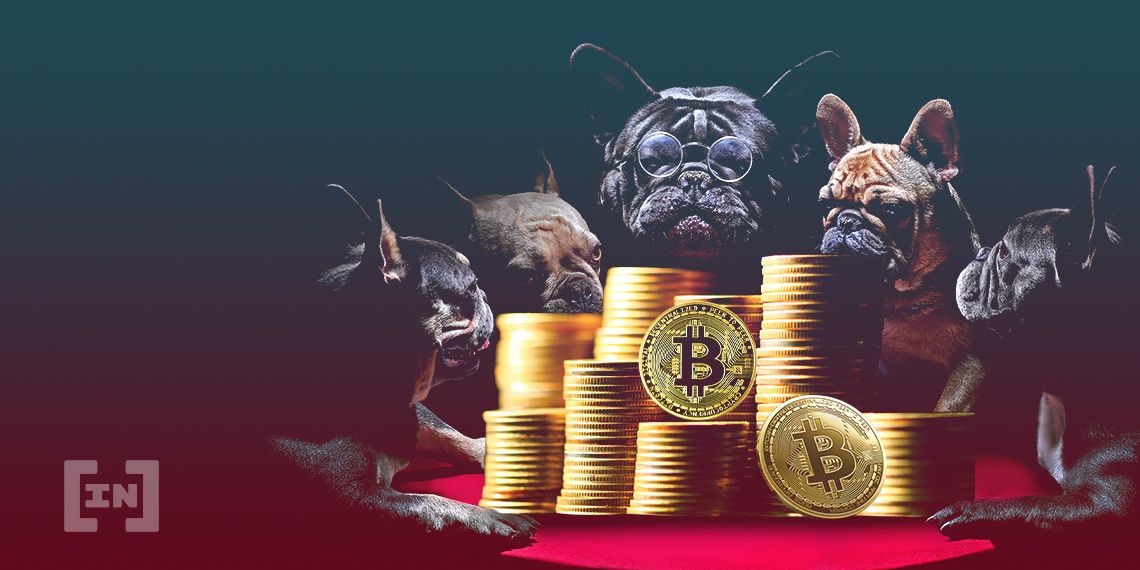 This was the start, but Tesla made the most impactful corporate bitcoin purchase. The electric vehicle company, founded and operated by Elon Musk, the richest man on Earth and an epic meme lord, purchased $1.5 billion worth.
This decision may very well end up in textbooks one day. It may turn the page on how the established financial world views this new and revolutionary digital asset.
Fighting Against Inflation, Corruption, and Elitism
Many factors have led to bitcoin's massive growth in 2020 and 2021. Some of the most significant aspects are the COVID pandemic and general inflation seen across most fiat currencies. With social, financial, and political uncertainty observed worldwide, many are looking for a secure hedge against inflation.
This would allow users to preserve their value, even if inflation or unchecked government spending continued. The lack of trust in centralized institutions is reflected in the price of gold as more become wary of the world's financial institutions.
As more financially and technologically successful mainstream investors and corporations enter the crypto market, the price should continue to rise. Bitcoin's maximum total supply reflects its potential value and it is becoming increasingly scarce.
Grayscale, the largest digital asset manager on the market, purchased over 1.5 times the amount of Bitcoin mined in January. This points to a potential supply-side crisis. Although there will inevitably be ups and downs in the market after passing $50,000 per coin, Bitcoin has solidified itself as a novel wealth preservation alternative.
The post Bitcoin Breaks $50,000 For First Time in History appeared first on BeInCrypto.