BTC Mining Difficulty Set to Plummet Following China's Crackdown
2 min read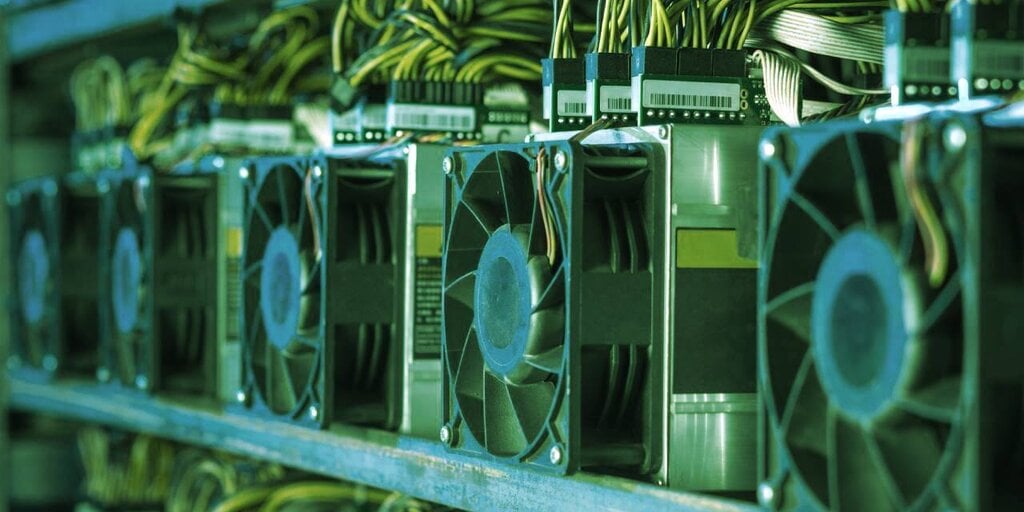 The difficulty of BTC mining is slated to drop by a hefty 27% following the massive exodus of Chinese mining pools, according to the BTC Difficulty Estimator.
As the name suggests, BTC's mining difficulty is the overall complexity of computations required to produce one new block every 10 minutes—as the blockchain was initially designed to do by BTC's creator Satoshi Nakamoto.
But since the BTC blockchain's hash rate—the total computing power of the network—can significantly fluctuate, the mining difficulty automatically adjusts ("retargets") itself every 2,016 blocks—or roughly once per two weeks. This is because when new mining systems are added to the network, blocks can be produced faster than initially intended—and the difficulty rises to compensate for that.
On this occasion, however, mining systems are being removed from play on a large scale.
China's BTC mining crackdown
The decline in BTC's mining difficulty comes on the heels of a massive crackdown on BTC mining in China.
Across Chinese provinces including Sichuan, Yunnan, and Qinghai, local miners have been forced to take their hardware offline. Simultaneously, China's central bank prohibited payment platforms and banks from any cryptocurrency activities. As well as sparking a significant decrease in crypto prices across the board, China's actions also catalyzed a sudden collapse of BTC's hash rate.
And this is all while China accounted for around 65% of the BTC network's hash rate, according to some estimations. As a result, production of new BTC blocks dropped down to one per 20 minutes or even slower, data from block explorer Blockchain.com shows. In this light, the blockchain's difficulty indeed required a significant "tune-up" to get the block times back on track.
However, even the upcoming 27% drop may not be the final one yet, according to Roman Nekrasov, co-founder of industrial mining data center LAZM.
"The shutdown of Chinese data centers could cause more than one drop in the difficulty of the BTC network," Nekrasov told Decrypt. "The expected 27% drop tomorrow is not final. If the current hash rate does not change in the next two weeks, then the mining difficulty will drop by another 20% in mid-July."
He explained that such a decrease may "slightly offset" the recent decline of BTC's price and help increase the revenue of other miners in terms of 1 terahash per day. On the other hand, drops in difficulty carry risks of additional downward pressure on the price of BTC.
"In mid-July, we may see another wave of BTC price correction, proportional to the increase in the coin output," Nekrasov warned.