BTC, up 1400% a year after the crash of March 2020
2 min read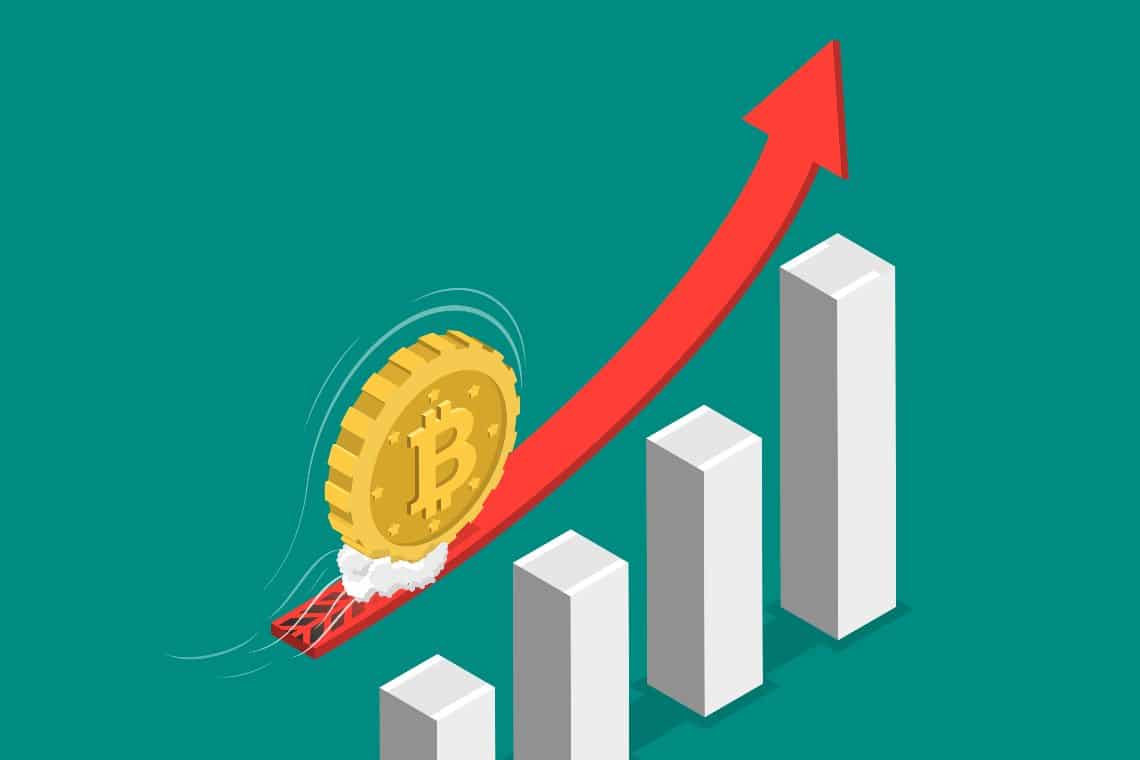 From March 13th, 2020 to March 31st, 2021 BTC grew by more than 1000%. That's what crypto exchange Luno points out in a report in which it notes that growth has been industry-wide.
Those of you who are not new to the cryptocurrency market and didn't just approach this space due to the records of late 2020, will remember the March 2020 crash. When the coronavirus panic spread, there was a crash in the financial markets and simultaneously a crash in the cryptocurrency market. 
BTC fell below $4,000. As always, some thought it was dead. But since March 13th, 2020, BTC has not only recovered, but has done so in a style that makes any other asset, including gold, crude oil and stock markets, envious. 
To be precise, with the record high of $60,000 reached on March 13th, 2021, BTC has risen 1400% in one year.
Not only that, but altcoins have also grown a lot in this new year and according to Luno the altseason on the wave of speculation has already begun. 
The report also reveals other important data. For example, according to Luno, BTC investment funds hold around 800,000 BTC, 4.3% of the total supply. 
In addition, the BTC derivatives market is also hitting impressive numbers. For example, open interest on futures remains around $20 billion. In this segment, one of the biggest players in the market, Binance, has once again taken a dominant position. 
BTC towards new records one year after the crash in March 2020
These figures were commented on by Sam Kopelman, Country Manager UK at Luno:
"BTC has had a great start to 2021, it's best in eight years. As it looks set to hit $60,000K again, it's exciting to see what the rest of the year has in store, although the pattern established so far indicates that we are in for a steady climb".
As mentioned, altcoins are also doing well and have excellent growth prospects:
"Market demand has also soared beyond just the 'big guys' like BTC so we also expect altcoins will keep rising in value this year. Even after we saw a pullback last week, the market still climbed with many altcoins surpassing a 50% return in March".
Paolo Ardoino (Bitfinex) explains BTC's rally
What dragged the price back towards the $60,000 record yesterday was PayPal's announcement promising to make cryptocurrencies common means of payment. 
But for Paolo Ardoino, CTO of Bitfinex and Tether, BTC's rally was influenced by the entry of institutional investors: 
"The BTC rally may be partly fueled by institutional involvement with recent announcements from Visa and PayPal inspiring new all time highs last night. Payments as a use case is becoming more and more tangible to fintech companies and its customers, which might mean curiosity from retail investors. Altcoins also seem to be responding well to the relatively stable price of BTC, pointing to what could be another altcoin season."
The post BTC, up 1400% a year after the crash of March 2020 appeared first on The Cryptonomist.