Coinbase, Square Rally Against FinCEN's Proposed Crypto Rules
4 min read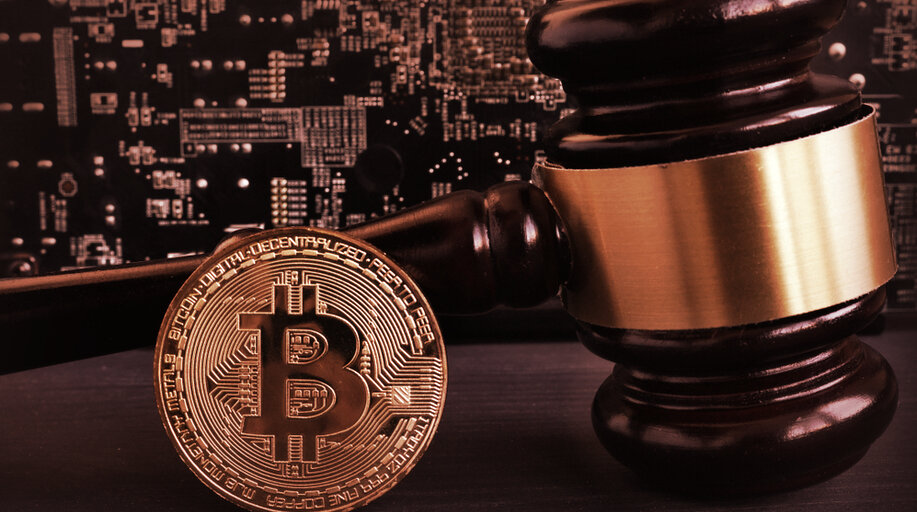 Coinbase, Square, and other major crypto companies have rallied against crypto regulations proposed by the US Financial Crimes Enforcement Network (FinCEN). 
Just before the Christmas holidays, the US Treasury announced new restrictions that would require relevant companies to file cryptocurrency transaction reports and verify the identity of customers who use unhosted crypto wallets.
FinCEN claims these changes will help stop illicit finance, citing examples where cryptocurrencies were used for various forms of financial crime. After a 15 day period for public comments, FinCEN has received over 6,000 responses, and some of the biggest crypto companies are unimpressed.  
"The process itself is fraught with an 'us-versus-them' hostility to the industry's views—as seen by the breakneck schedule for a major rule, the thinness of Treasury's justifications, and the lack of meaningful engagement before the eleventh-hour holiday rulemaking," cryptocurrency platform Coinbase said, in a prepared statement. 
In summary, Coinbase's opposition to the proposed rulemaking has a total of seven parts. The company argues the 15-day period for public comments is unjustified, and that a period of public consultation should last up to 60 days. Moreover, the proposed regulation is "impermissibly vague," "imposes unnecessary, expansive privacy invasions on the public," and "fails to provide the purported benefit."
A series of other arguments claim the proposed regulation violates the US Treasury's policy of being technology neutral, that the costs of the proposed regulation are unknown, and, lastly, Coinbase doubts the US Treasury will even use the new information it has collected during the period of public consultation.
Many dont get it still. What is it all for if you cant buy a house – shelter is a basic need according to Maslov. So, you become rich in fiat terms in crypto but cant spend it on quality of life, it is worth nothing. Zero. It is just numbers. Life is ALL that counts. Not taxes.

— Raoul Pal (@RaoulGMI) November 30, 2020
Further criticism from crypto companies
Square, a digital payments company led by CEO Jack Dorsey, has said the proposed regulation will drive US customers away from regulated cryptocurrency entities. 
"[The proposal] creates unnecessary friction and perverse incentives for cryptocurrency customers to avoid regulated entities for cryptocurrency transactions, driving them to use non-custodial wallets or services outside the US," Square said, in a statement. 
For Square, FinCEN's proposal also limits law enforcement and undermines American innovation. "The impact of the proposal would not only hamstring law enforcement capabilities, but also limit American innovation by hindering our ability to create a competitive service," the company added. 
Kraken, a popular crypto exchange, has also provided a response to FinCEN. "Kraken believes the proposed rule notice proposes a substantial departure from existing law," the exchange's policy team said, adding that it also places excessive demands on companies and cuts the poor off from critical money flows.
Kraken also took aim at the timing of the 15 day period for consultation offered by FinCEN. Despite FinCEN receiving over 6,000 comments from the public over the holidays, the exchange has criticized the timing of this 15 day period. "Seemingly recognizing these deficiencies, FinCEN timed the proposed rule notice's publication to avoid scrutiny and all but eliminate public input," the exchange said (although the plan clearly hasn't worked).
1/ FinCEN is now accepting public comments on its proposal to extend AML regulation to non-custodial wallets.

The deadline is January 4. We have an unfairly (maybe illegally) short time for this, so we have to use it wisely.

Here's your ultimate guide on submitting a comment

— Jake Chervinsky (@jchervinsky) December 23, 2020
Andreessen Horowitz, a venture capital firm in Silicon Valley known as a16z, has described FinCEN's proposed rulemaking as "substantively and procedurally defective in critical aspects." 
The venture capital firm criticized the broader impact of the proposed regulation. "The rule imposes a novel requirement—one found in no other Part of FinCEN's regulations implementing the Bank Secrecy Act—to collect and potentially verify identifying information not about customers, but about the counterparties of customers," the firm said. 
In addition, Andreessen Horowitze criticized FinCEN's proposal as not being clear enough to convey to relevant companies what would be necessary. "This lack of clarity will lead to inconsistent interpretations and implementation among state regulators—exactly the opposite of what FinCEN should want," the firm added. 
A question of civil liberties
The Electronic Frontier Foundation (EFF), a civil liberties organization, has emphasized the perceived impact FinCEN's proposal would have on privacy. 
"The proposed regulation would undermine the civil liberties of cryptocurrency users," the EFF said in a prepared statement, adding, "Anonymity is important precisely because financial records can be deeply personal and revealing: they provide an intimate window into a person's life, revealing familial, political, professional, religious and sexual associations." 
To underline its point, the EFF pointed to photographs of Hong Kong protests that showed long lines of individuals trying to purchase subway tickets with cash so that electronic purchases would not place them at scenes of protests. "These photos underscore the importance of anonymous transactions for civil liberties," the EFF said. 
The EFF also urged FinCEN to allow at least 60 days for consultation in order to correct "the serious abnormalities of this rulemaking process."