Come On And Slam: Nifty's & Warner Bros Partner Up to Launch NFTs for Space Jam
2 min read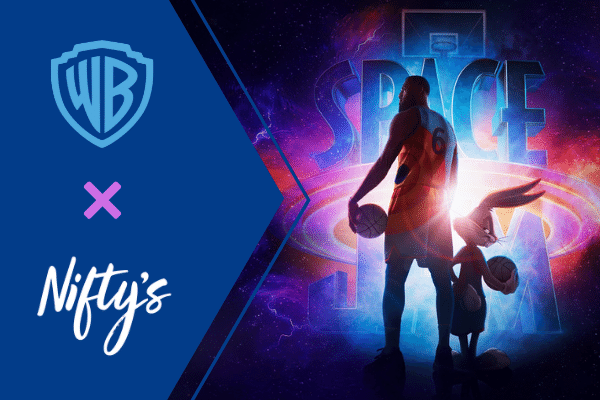 Fans of Space Jam, you're in luck. Warner Bros and Nifty's will be launching a collection of limited edition NFTs (non-fungible tokens) featuring the characters from the upcoming film, Space Jam: A New Legacy.
We are excited to partner with Nifty's on this new way for our audiences to engage with their favorite characters, connect with other fans and enjoy our movies on and off the screen.

Space Jam: A New Legacy is fun for everyone and it was important to us to give audiences new and exciting ways to celebrate their fandom.

Pam Lifford, President of Warner Bros. Global Brands and Experiences
This is one of the first cases where a major motion picture utilizes the emerging digital collectible technology and uses NFTs to directly engage with their ardent fans.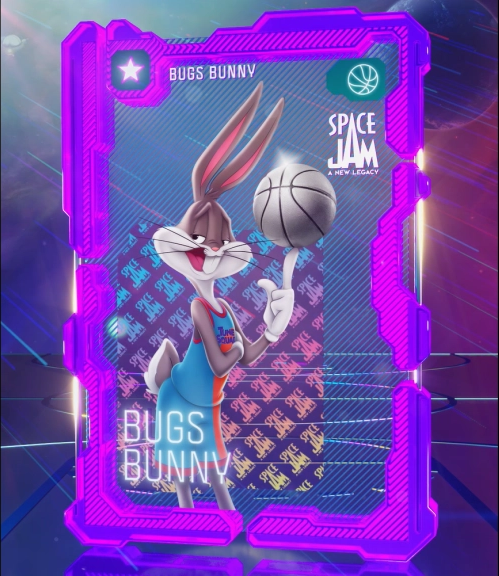 (Courtesy of Warner Bros)
The collection will feature basketball star athlete James Lebron and eight Looney Tunes characters. The collectibles include 2D and 3D versions with five levels of rarity. The awards are randomized, and collectors might even be lucky enough to bring home one of the ten legendary versions of each.
Additional NFTs can be purchased individually for only $2.99 each, with randomized assignment of character and rarity as well.
Each individual who registers on Nifty's is entitled to one limited-edition NFT, which can be claimed on the Space Jam: A New Legacy gallery while supplies last.
Fans also have the opportunity to earn a second NFT by sharing a social media post about the NFT collection.
The launch of the NFT collection is expected to come just 4 days ahead of the film's theatrical release on July 16. It will be available on HBO Max for 31 days from release.
The NFTs were developed with the cutting-edge blockchain technology of Palm NFT Studio, which mints NFTs in a significantly energy efficient way. Palm will be sponsoring the transaction fees for Space Jam: A New Legacy NFTs for a limited time, meaning that collectors can earn and claim the NFTs without being charged for said fees during that period.
The post Come On And Slam: Nifty's & Warner Bros Partner Up to Launch NFTs for Space Jam appeared first on SuperCryptoNews.