Crypto Nears $2 Trillion As BTC and USD Close Quarter on a High
3 min read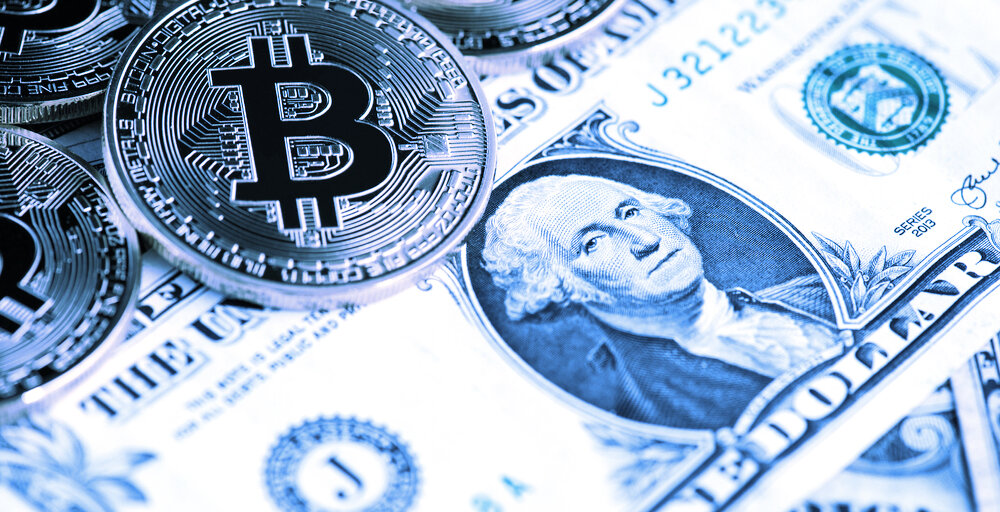 Crypto markets enjoyed another day in the green while the big banks are still counting their losses. 
Global market cap edged up 2.4% overnight, taking crypto to $1.92 trillion, according to data company Nomics. By most counts, that's a new all-time high – beating out March's previous record of $1.8 trillion. The value of all crypto assets is now equivalent to 26% of gold's market cap as the precious metal continues to decline in value thanks to a strong US Dollar – more on that below. 
That's mostly down to BTC's resurgence over the last 48 hours. In early European trading, it was hovering just below $60,000, gaining 2.5%. However, at the time of publishing this article, BTC has nosedived dropping $1,000 in minutes and is still falling.  
ETH had also been up, but is now sinking at a rapid rate. One of the day's biggest performers was Binance Coin, gaining 11.5%, cementing its position as the world's third-largest cryptocurrency. In the past week, BNB has gained by a third from lows of $230 to $310 at the time of writing. 
Binance appears to be benefitting from the news that one of EOS's biggest DeFi projects upped sticks and moved to the exchange citing "unfulfilled promises". 
Further down the market caps, Filecoin's token FIL surged 23% in less than 12 hours, adding to its stellar weekend performance where it added 30% to its token price. The gains appear to be connected with renewed interest in the project after Grayscale announced that it was added the project to its investment trust. 
As the first quarter draws to a close, analysts are reflecting on the market's performance, and the image staring back at them is that crypto has had one of its best in nearly a decade according to analytics firm Skew. 
#BTC looking to deliver its best Q1 in 8 years, +80%

Some other interesting stats:

– Four consecutive positive quarters with minimum performance +18% and maximum performance +168%

– Q2 is historically the best quarter, in particular when Q1 was positive pic.twitter.com/0XJxYyoVWx

— skew (@skewdotcom) March 25, 2021
BTC is closing in on its best performance in eight years, racking up 80% gains. That'll be the fourth straight quarter the currency has risen. Historically BTC has represented the majority of crypto's value, but as BTC's dominance slips to 50%, it's a bullish sign that crypto in general has had a bumper quarter. 
The US Dollar too is on track for its best quarter in a year. The dollar index rose to its highest in nearly five months against a basket of rival currencies, putting it on track to its best month since 2016. 
Thanks to the accelerating recovery of the American economy, and rising interest rates – meaning money borrowed today will pay back more tomorrow – short sellers of the greenback have been exiting their short positions in droves, according to Bloomberg. 
Gold meanwhile fell to three-week lows during Asian trading hours, meaning the metal is on track for its worst quarter since 2016. 
While currencies are basking in a bumper quarter, the same can't be said for banks caught up in the Archegos Capital fallout. The latest news, according to JPMorgan is that losses are somewhere close to $10 billion. 
Japanese conglomerate Nomura has now reported it expects to lose $3 billion, while Credit Suisse is eyeingup $4 billion in losses. Analysts and investors are trying to figure out the final losses to banks exposed to the Archegos implosion, with the task made harder by the opaque nature of the leveraged trading involved.