EkartInu Gives 10% Bonus on Token Purchase in 3rd Phase
3 min read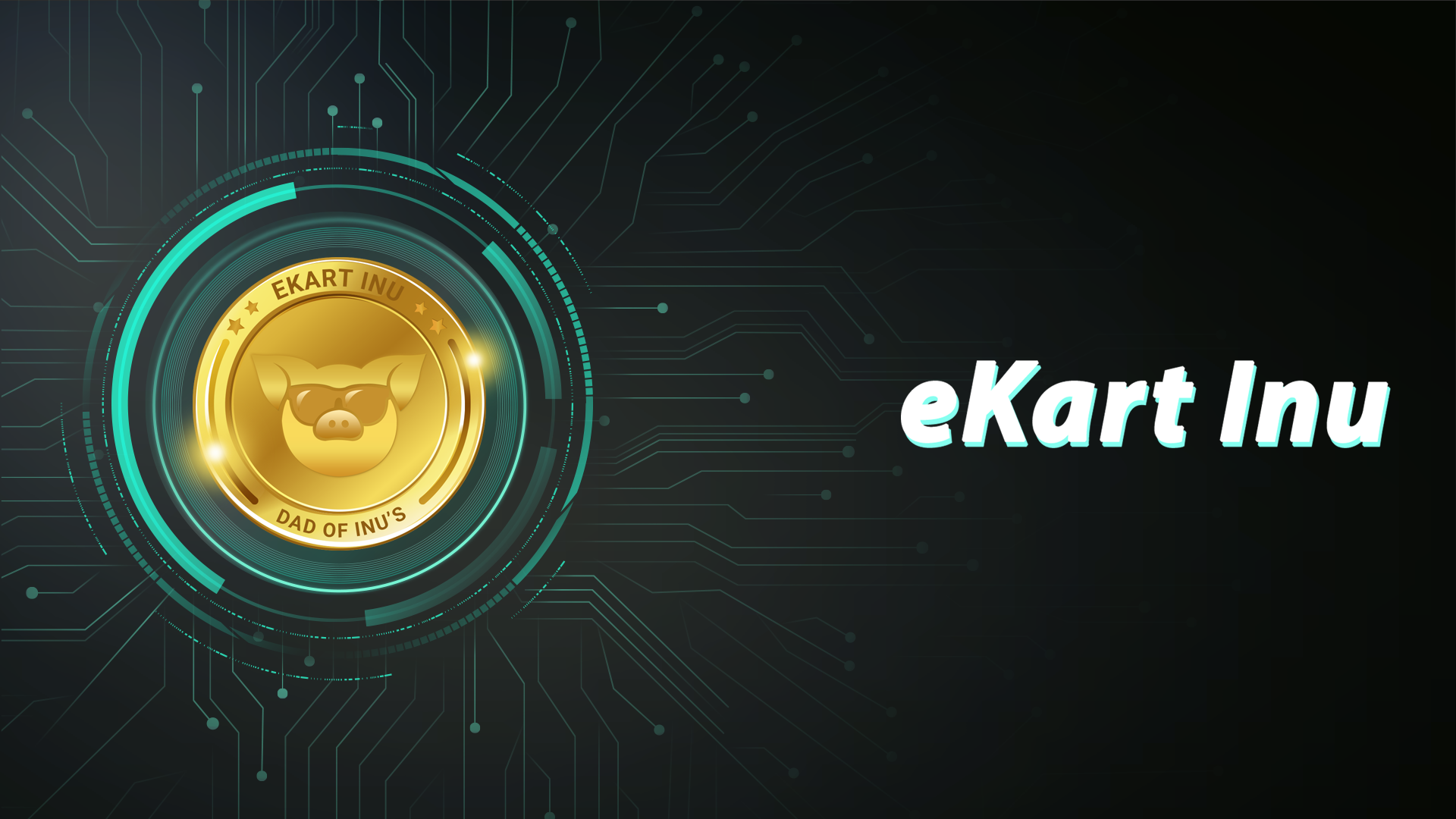 Ekart INU has been the talk of the cryptocurrency world recently.
Since the day of launch, this crypto-token has seen tremendous response from people. Within just a few weeks of launch, Ekart Inu has proved to be everything we claimed.
Ekart Inu has successfully completed their presale phase 2 and grandly announced that we are starting presale phase round 3. But here in phase 3, we have a credible offer for users who would like to buy and who had bought the Ekart tokens earlier.
We have claimed that every new user will get a 5% bonus on their purchase of up to 3 orders. While the existing holders will get a 10% bonus on their latest purchase of up to 3 orders for the holder who had bought the Ekart Inu tokens in phase 1.
The existing holder of presale phase 2 will get a 10% bonus on their latest purchase up to 2 orders for the holder who had bought Ekart Inu tokens previously in phase 2.
"From the user's perspective, we are going with the same price of pre-sale phase 2 in phase 3 as well. We have announced that we won't move to phase 4 & we are burning the phase 4 tokens worth 30000000000000. So we are extending the time limit of phase 3 up to 30 days that is till September 30."
Our contact address link, website.
How will EkartINU rise?
According to investors, the coin will get a boost from some social media hype & the anonymous developers of Ekart Inu announced in August they had initiated a coin burn to reduce the supply of EKARTINU in response to a request from the community.
Can EkartInu hit $1?
It's definitely possible that Ekart Inu can reach a dollar in value at some point in the future. However, it's worth pointing out that even the most optimistic long-term cryptocurrency price prediction sees it valued at less than a cent in seven years from now.
Will Ekart Inu go up?
There is still space for Ekart Inu's future to grow and become more successful, but if you want to buy some and wait until it reaches the magic dollar mark, you may be waiting for some time. As is true with pretty much any cryptocurrency, you should be prepared to deal with some losses in the coin's value as well as gains, and practice patience.
Ekart Inu is a sheer example of excellence that is supported and fuelled by the trust of people. It has now reached 400k+ Account holders and it has been just a few weeks of launch. Over 180k+ telegram family, and it will reach 100x high price when the token goes to list in exchanges. Ekart Inu has made the impossible possible.
Now they uphold enormous investors as their model covers the deal through a strategic price hike. They invite investors to invest in Ekart Inu so the token price will hike and benefit the holders and token. They have professed that they are a company that stands on the trust and faith of their customers.
They visioned to give the direct control of the market in the hands of customers and people who are the direct users. We must say, they have been successful enough to achieve what they envisioned. Ekart Inu since the day of its launch is being supported by the customers and end-users.
Official Website links: ekartinu.com | ekartinu.global | ekart.global
Follow Us on Reddit | Twitter | Telegram | Bitcointalk
The post EkartInu Gives 10% Bonus on Token Purchase in 3rd Phase appeared first on BeInCrypto.