Filecoin Foundation Donates $10 million in FIL to Internet Archive
2 min read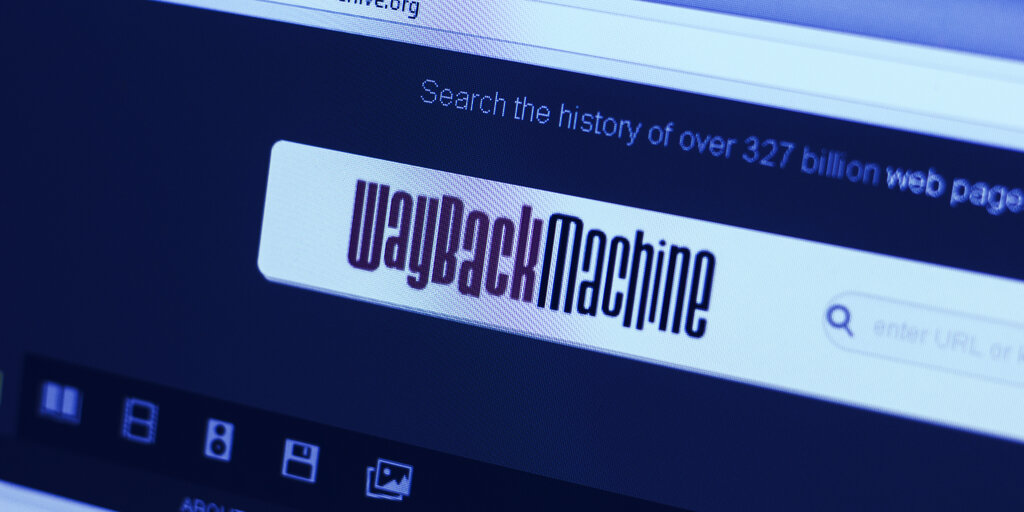 The Filecoin Foundation, an independent organization orbiting the cryptocurrency Filecoin, is donating 50,000 FIL tokens (worth nearly $10 million at today's prices) to Internet Archive.
It's the single largest outside donation in the nonprofit's history, according to press materials.
Internet Archive is responsible for the Wayback Machine, a free library of cached websites, and preserves TV shows, books, audio recordings, and other forms of digital ephemera on its site.
It's a little like Ubuweb, the online archive founded by the poet Kenneth Goldsmith, but significantly more ambitious.
The Internet Archive has been using the storage network behind Filecoin (the coin, not the foundation) for its "Filecoin Archives" initiative, which preserves pieces of internet history via decentralized nodes.
Meanwhile, the price of Filecoin's FIL tokens has shot up over the past week, thanks in large part to demand from China. It's now a top ten cryptocurrency, by market capitalization.
"The Filecoin Foundation and the Internet Archive have missions that are extremely aligned—to preserve humanity's most important information," said Marta Belcher, a lawyer at Ropes & Gray and the chair of Filecoin Foundation's board.
"I am so excited that the Filecoin Foundation can support the incredible work that the Internet Archive is doing to advance the decentralized web."
Disclosure: Protocol Labs, the company that sustains Filecoin, is sponsoring the first season of Decrypt's reader token. And Joe Lubin, the founder of Decrypt's parent company ConsenSys, is an advisor to the board of Filecoin Foundation.