How To Buy Bitcoin With PayPal (2020 Update)
4 min read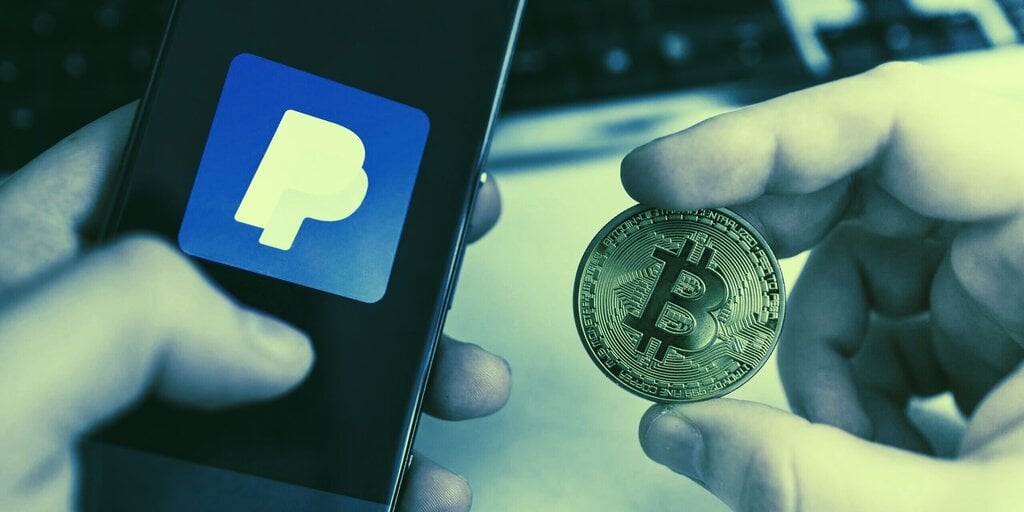 UPDATE: As of October 2020, PayPal has announced that it will introduce options for cryptocurrency buying and selling, through a partnership with Paxos Crypto Brokerage.
Launching in the US in Q4 2020, PayPal will allow purchases of Bitcoin, Ethereum, Bitcoin Cash and Litecoin within the PayPal digital wallet. In the first half of 2021, the features will roll out to "select international markets."
From early 2021, PayPal users will be able to pay merchants with cryptocurrencies, with merchants receiving funds in the form of fiat payments.
Today, we are announcing the launch of a new service that will enable customers to buy, hold and sell #Cryptocurrency directly from their PayPal account. https://t.co/QS6JRmG9hs pic.twitter.com/uHBatfZkbF

— PayPal (@PayPal) October 21, 2020
However, PayPal notes that (at least at launch) "the crypto in your account cannot be transferred to other accounts on or off PayPal." Whether that feature will be added at a later date, or what the impact will be on other services that enable crypto buying and selling through PayPal, is as yet unclear.
Decrypt will update this guide as more information becomes available.
---
Bitcoin has been around for over a decade; in that time, a plethora of ways to buy Bitcoin have cropped up. One relatively uncommon method is to use the online payments system PayPal; although merchants on the platform have been able to accept Bitcoin from as far back as 2015, buying Bitcoin using PayPal is a different matter altogether; relatively few sites support it as a payment method.
The main reason is that PayPal, like other credit companies, lets buyers request a chargeback in the event of a fraudulent transaction. That opens up the possibility of a buyer falsely disputing a transaction, getting their money back, and still receiving the Bitcoin they'd bought. Credit companies like PayPal typically side with the buyer in resolving a dispute, and because Bitcoin is pseudonymous, PayPal has no way to verify that the dispute is fraudulent.
Bitcoin transactions are also irreversible, meaning that in the event of a fraudulent dispute, the seller will likely be left out of pocket while the buyer pockets both the Bitcoin and the chargeback.
That explains why PayPal won't let you buy Bitcoin directly, but there are some workarounds available for Bitcoin buyers who want to use PayPal. 
What platforms can be used to convert PayPal funds to Bitcoin
First up, you'll need a PayPal account (obviously). You'll also need to set up a wallet to receive your Bitcoin; these are software or hardware cryptocurrency wallets that can store public and private keys, allowing you to send and receive cryptocurrencies.
There are a few options you can choose when it comes to buying cryptocurrency with PayPal. 
While some crypto exchanges such as Coinbase will let you link a PayPal account, in most cases it's limited to withdrawals, not purchases. However, there are some exceptions. eToro allows payment for Bitcoin using PayPal, and allows cryptocurrency to be transferred to an eToro wallet. Buying Bitcoin on eToro using PayPal is simply a matter of logging into your account, clicking on "Deposit Funds," selecting "PayPal" as your preferred payment method and choosing an amount. Once the funds have been deposited, you're free to buy Bitcoin.
xCoins is another exchange site; it started out as a peer-to-peer lending platform that connected Bitcoin lenders to borrowers. It uses PayPal to allow people to exchange money for a "secured loan" of Bitcoins. Any registered user may borrow or lend Bitcoin; xCoins.io matches a borrowing request with a lender. A borrower then pays the lender a sum plus interest using PayPal. Once confirmed, Bitcoin is transferred between the wallets of the lender and borrower.
As well as exchanges, you can use a peer-to-peer marketplace to buy Bitcoin with PayPal. Both LocalBitcoins.com and Paxful are peer-to-peer marketplaces that match buyers with sellers directly. These exchanges allow sellers to set their own exchange rates and payment methods. Not all sellers accept PayPal, but you can filter a search of online sellers by payment method to pick one who does.
Why don't more exchanges support PayPal?
As well as the chargeback issue outlined above, there are other disadvantages to using PayPal to buy Bitcoin. 
PayPal fees can considerably increase transaction costs, with many platforms levying as much as 10% of the transaction amount as a fee. Another thing to consider is that if you're buying through a platform that doesn't accept your local currency, conversion fees could also apply. If converting to US/Canadian dollars, for example, PayPal charges a fee 3.5% above the exchange rate. For other currencies, the fee is 4% over the exchange rate.