IMF Repeats El Salvador BTC Warning as Country Launches $150M Adoption Fund
2 min read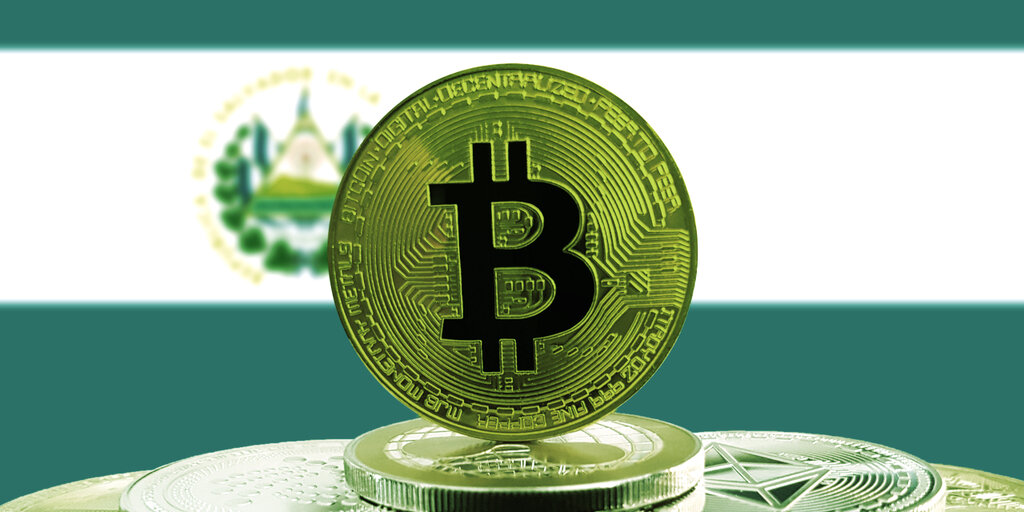 The International Monetary Fund (IMF) has repeated its warning about El Salvador's imminent embrace of BTC as legal tender. 
"Privately issued crypto assets like BTC come with substantial risks. Making them equivalent to a national currency is an inadvisable shortcut," the IMF tweeted yesterday while sharing a link to its original warning of July 26, 2021. 
In July, the IMF slammed El Salvador for its decision to adopt BTC, suggesting the move "raises a number of macroeconomic, financial, and legal issues." The international organization also said that "crypto assets can pose significant risks and effective regulatory measures are very important when dealing with them." 
The IMF is not alone in its concerns. The World Bank was also sharply critical of President Bukele's decision earlier this summer, refusing to help the country implement its policy citing environmental and transparency concerns. 
Controversy notwithstanding, El Salvador will adopt BTC as legal tender on September 7, and the country's Congress has prepared a $150 million fund to help the BTC project get off the ground next week. 
El Salvador's $150 million BTC fund
Yesterday, El Salvador's Congress approved a $150 million fund that will help facilitate transactions between U.S. dollars and the flagship cryptocurrency. 
"The purpose of this law is to financially support the alternatives that the state provides, without prejudice to private initiatives, that allow the user to carry out the automatic and instantaneous convertibility of BTC to the United States dollar," a congressional document reportedly said.
What's more, the fund will be reportedly redirected from the current budget for the finance ministry, and administered by BANDESAL, the country's state development bank.  
The fund was approved with 64 votes, while only 14 votes were cast in opposition.