Mexico uses blockchain for covid test results
2 min read
The Mexican medical company has announced the use of blockchain technology to verify the authenticity of Covid-19 coronavirus test results. Digital verification of test results should already be available to all residents.
Tests on blockchain technology
At the end of last week, the medical company MDS Mexico announced a new medical service for covid-19 rapid tests. According to the official announcement, the company will use blockchain technology to verify the test results.
MDS Mexico has launched a digital platform that allows patients to access results that are updated in real time. The results will also be delivered with a QR code that can be scanned to verify the results and access the patient's vaccination history.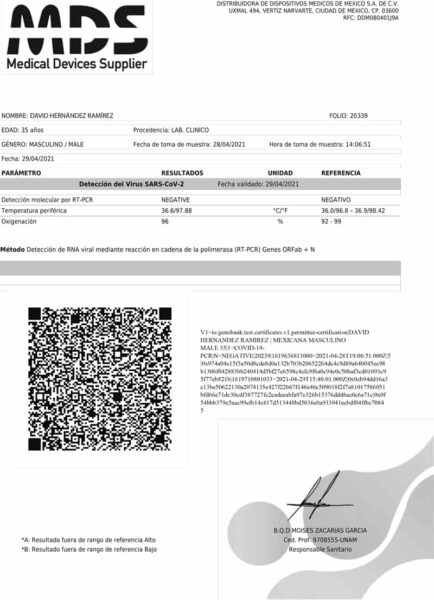 MDS Health Company stated that the adoption of the blockchain to secure and streamline test results:
"To avoid falsifying negative results, we have begun to certify SARS-Cov-2 detection tests with blockchain technology and a cryptographic signature that protects information in a unique, unchanging and unmistakable QR code that can be verified worldwide."
The test results uploaded to the company's blockchain also contain a cryptographic signature from the physician who verified the test result. MDS creates a unique hash associated with the results of each test that references a digital certificate with personal information about the person who passed the test.
Conclusion
A similar register based on blockchain technology was also approved in Australia in August this year, which stopped the spread of counterfeit vaccine passports.