Morgan Stanley Details BTC Exposure Plans in SEC Filings
1 min read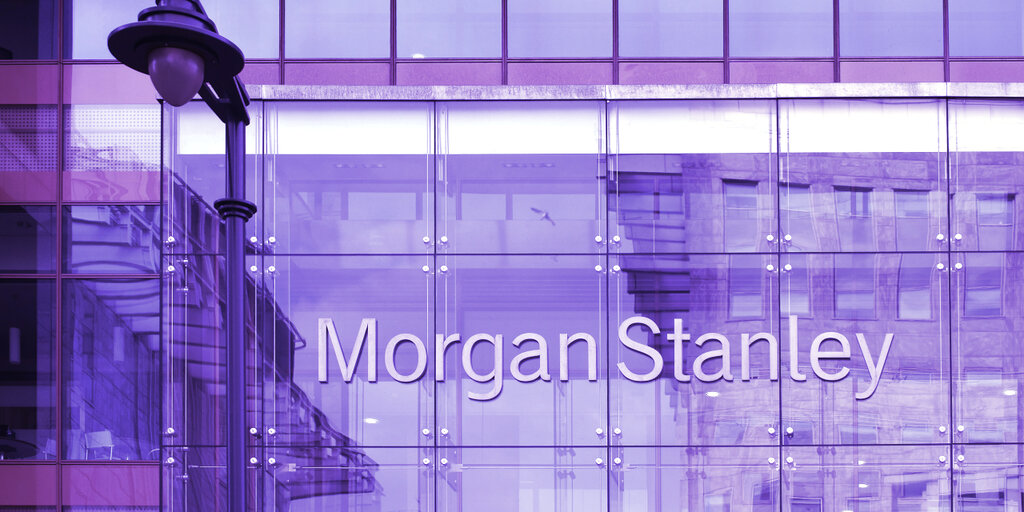 Morgan Stanley will allow certain mutual funds to invest "indirectly" in BTC through cash settled BTC futures and the Grayscale BTC Trust, according to documents filed with the SEC Thursday morning.
Twelve funds under the heading of the bank's Institutional Fund will be allowed to access these BTC-related products, as will the Institutional Fund Trust, Insight Fund, Variable Insurance Fund, and Europe Opportunity Fund.
The value of cash settled BTC futures has to do with the price of BTC, but investors who trade them aren't actually handling the asset itself. Similarly, the Grayscale BTC Trust is an investment vehicle that grants access to BTC without asking investors to hold it directly. It's a little like an ETF, though with some important distinctions (like a lack of a redemption mechanism).
The documents state that each fund can put up to 25% of its total assets into these products via subsidiaries.
Today's filings are part of a larger wave of institutional moves into BTC-related investment products; BlackRock, Goldman Sachs, and JP Morgan have all teased offerings in the crypto space.
Last month, CNBC reported that Morgan Stanley would allow its wealthier clients access to BTC funds from Galaxy Digital and NYDIG.
And Morgan Stanley is already exposed to crypto through its 10% stake in the tech company MicroStrategy, which holds a significant amount of its treasury in BTC.