Not even 1 percent of investors around the world pay crypto taxes – study
2 min read
Crypto taxes: a hot topic. Those who don't pay them are now at a disadvantage. Because the days of unsuspecting tax offices who didn't know how to deal with Bitcoin and other altcoins are long gone. The topic of taxes could become relevant even when simply paying with cryptocurrencies. A fact that may pose some challenges for one or the other investor.
A new study of the crypto tax tool provider Divly now claims to have found out that the tax uncertainty regarding cryptocurrencies is a global phenomenon. According to this, not even 1 percent of global crypto investors are said to have paid their taxes to the state.
Crypto Taxes: So Many Crypto Investors Are Meeting Their Targets
According to the study, most tax-paying crypto investors are from Finland. With just 4.09 percent, the Scandinavian country takes first place in the ranking of global crypto tax payment rates.
With 3.65 percent, Australia ranks second. According to the report, Austria secures the bronze medal with 2.75 percent. Germany just missed the podium, with 2.63 percent ranks fourth.
Of the 24 countries surveyed, the USA (1.62 percent) came in tenth place. At the bottom of the ranking are India (0.07 percent), Indonesia (0.04 percent) and the Philippines (0.03 percent).
Looking at the crypto tax payment rate per continent, Oceania ranks first with an average of 3.25 percent. North America averages 1.62 percent. Europe has the third highest value (1.52 percent), followed by Asia (0.20 percent). According to the study, this corresponds to a crypto tax payment rate of 0.53 percent globally.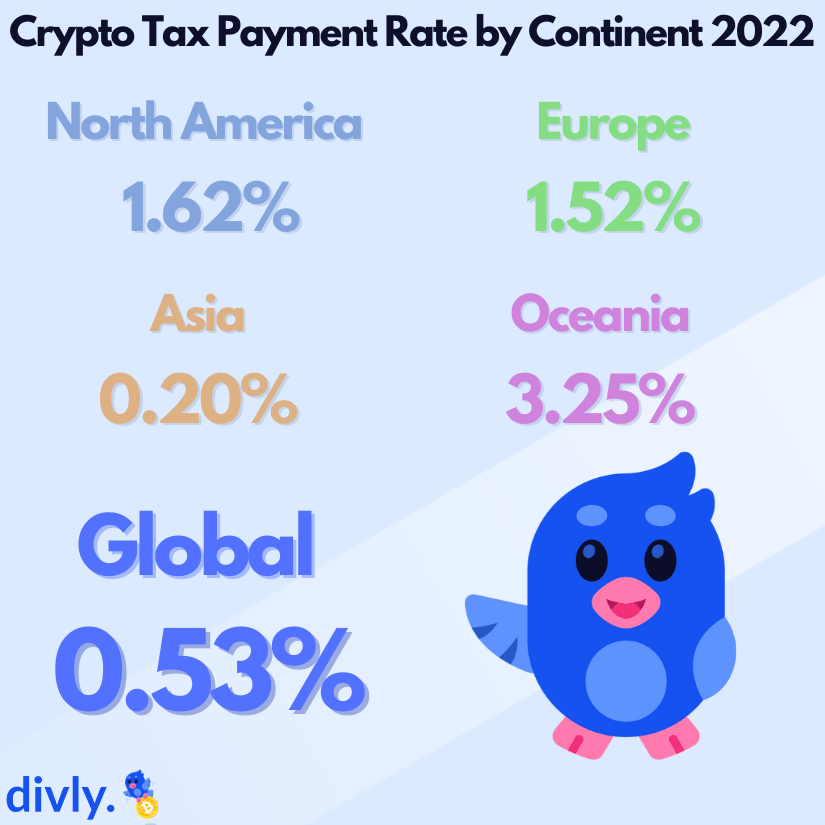 Nevertheless, most tax returns containing crypto assets were filed in the USA.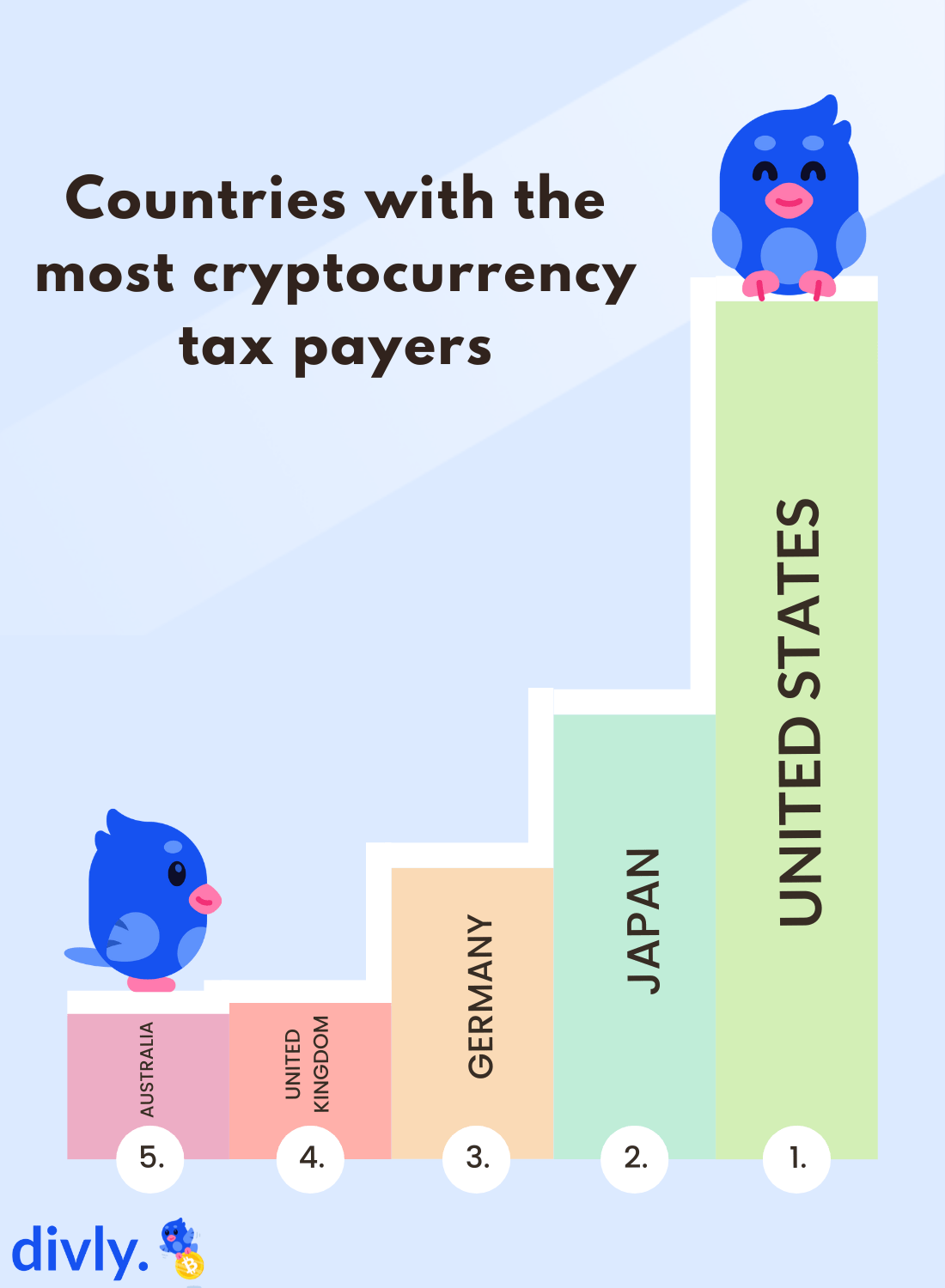 Methodology
One look at the methodology is enough to realize that the data are rough estimates. According to Divly, the research used "a combination of official government figures and search volume data to estimate the number of crypto investors who have reported their activities to their local tax authorities."
For example, the tax tool provider assumes a relationship between the number of people who state their crypto assets in their tax returns and the search volume of crypto tax terms.
It is therefore questionable whether these methods lead to representative results.