Sen. Toomey Called Out Proposed Crypto Rule, Then Bought BTC and ETH Shares
2 min read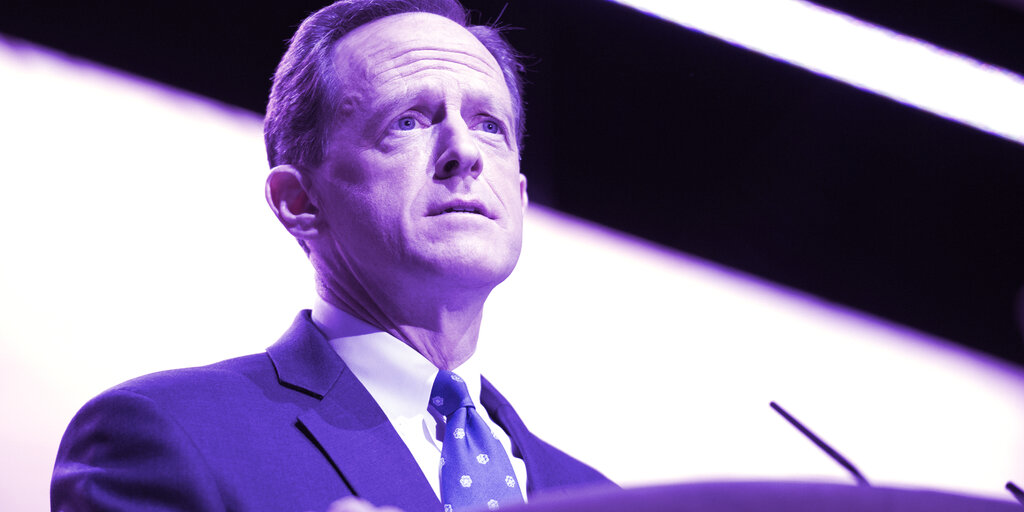 Last month, Senator Pat Toomey (R-PA) took issue with a proposed Financial Crimes Enforcement Network (FinCEN) rule to monitor cryptocurrency transactions.
A week after voicing his concerns to US Treasury Secretary Janet Yellen, who oversees FinCEN, he bought between $1,001 and $15,000 in shares each from the Grayscale ETH Trust and Grayscale BTC Trust.
Sen. Toomey filed a disclosure yesterday, a requirement under the STOCK Act. Also known as the Stop Trading on Congressional Knowledge Act, the 2012 bill requires all members of Congress to publicly disclose stock and other securities trades within 45 days. Alabama Representative Barry Moore filed a similar disclosure earlier this week, making him perhaps the first representative to acknowledge purchasing Dogecoin.
The Grayscale trusts are ways for people to get exposure to cryptocurrency assets without actually buying them. That's because they track the price of an underlying asset. Grayscale buys and holds BTC and ETH on consumers' behalf, pockets a management fee, and distributes shares to the buyers. Unlike BTC and ETH, these shares can't easily be traded on the open market and are subject to lock-up periods, resulting in prices that can wildly differ from those of the underlying assets.
Although Sen. Toomey hasn't purchased any actual cryptocurrency, he can perhaps be counted in the pro-crypto camp given his recent purchases. Moreover, he shares his party's more lenient views toward financial regulations.
In a letter to Secretary Yellen on June 10, Sen. Toomey said that FinCEN's contentious proposal to require financial institutions to keep records on cryptocurrency transactions "would have a detrimental impact on financial technology ('fintech'), the fundamental privacy of Americans, and efforts to combat illicit activity."
In particular, he found fault with the agency's proposed guidelines for crypto firms to collect personal information about people who are not even their customers if they are recipients of crypto transactions worth more than $3,000.
The senator isn't the only one. Several prominent cryptocurrency and privacy advocates have come out against the rule, which was overseen by outgoing Treasury Secretary Steven Mnuchin in the dying days of the Trump administration. Calling the process "rushed," a bipartisan group of US lawmakers asked for a longer comment period. The Biden administration is still reviewing the proposal.
If it were to go into effect, the rule would make cryptocurrency transactions less private. Not that it affects Sen. Toomey. He'll still have to file disclosures no matter what assets he buys.