How to trade Stock Tokens on Binance?
2 min read
Crypto exchange Binance has ventured into the space of tokenized stock trading, following the likes of FTX and Bittrex Global. To begin with, Binance has listed Tesla stock tokens.
What are Stock Tokens?
Stock tokens are tokens that closely track the performance of traditional financial securities, particularly shares of publicly traded companies. Stock tokens are delta-one products that are backed by physical shares. This means for a given instantaneous move in the price of the underlying asset there is expected to be an identical move in the price of the derivative.
Binance users who have completed Level 2 KYC, including ID and face verification, are eligible to trade stock tokens.
How to do it?
If you have no account on Binance, register HERE. First and foremost, users must complete Level 2 KYC verification (Level 3 for German users).
Then put BUSD in your "fiat and spot" wallet. stablecoin of exchange, it is the only supported currency at the moment.
In the menu of the "Trade" section you will find the "Stock Token" page.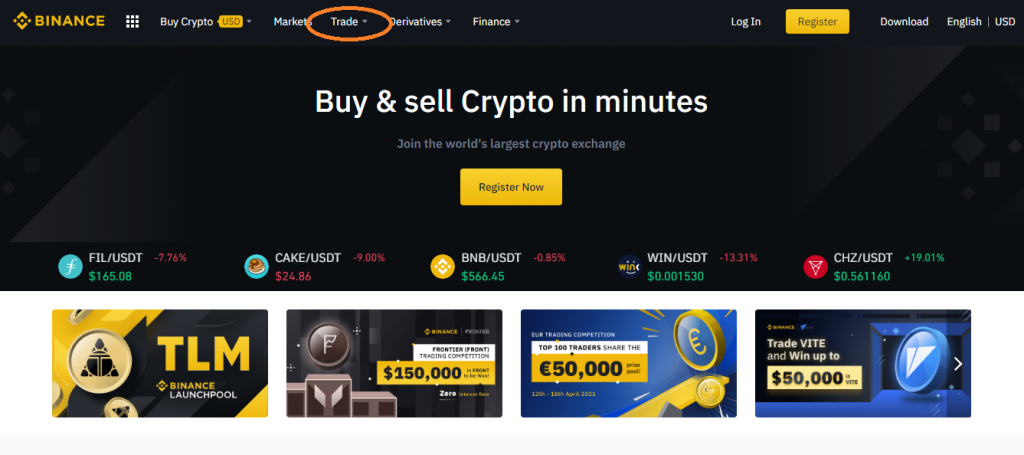 On the stock tokens page, choose the token you want to trade, and click "Trade".
Interface
Users will have access to a historical price chart, an order entry panel, and an order/transaction history panel on the trading interface.
On the order entry panel, input the order's quantity and click "Buy" or "Sell" based on individual analysis. Next, confirm the order and verify the correct quantity.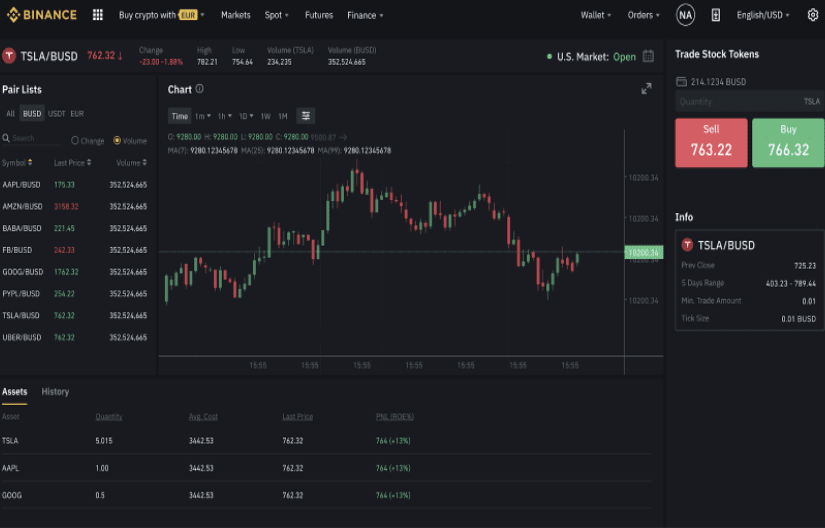 Binance is not charging any commission for trading stock tokens.
Binance's service follows traditional market hours. Tesla's stock token, for instance, will follow Nasdaq market hours