T1Markets, the broker for cryptocurrencies, forex, stocks, indices, precious metals and commodities
2 min read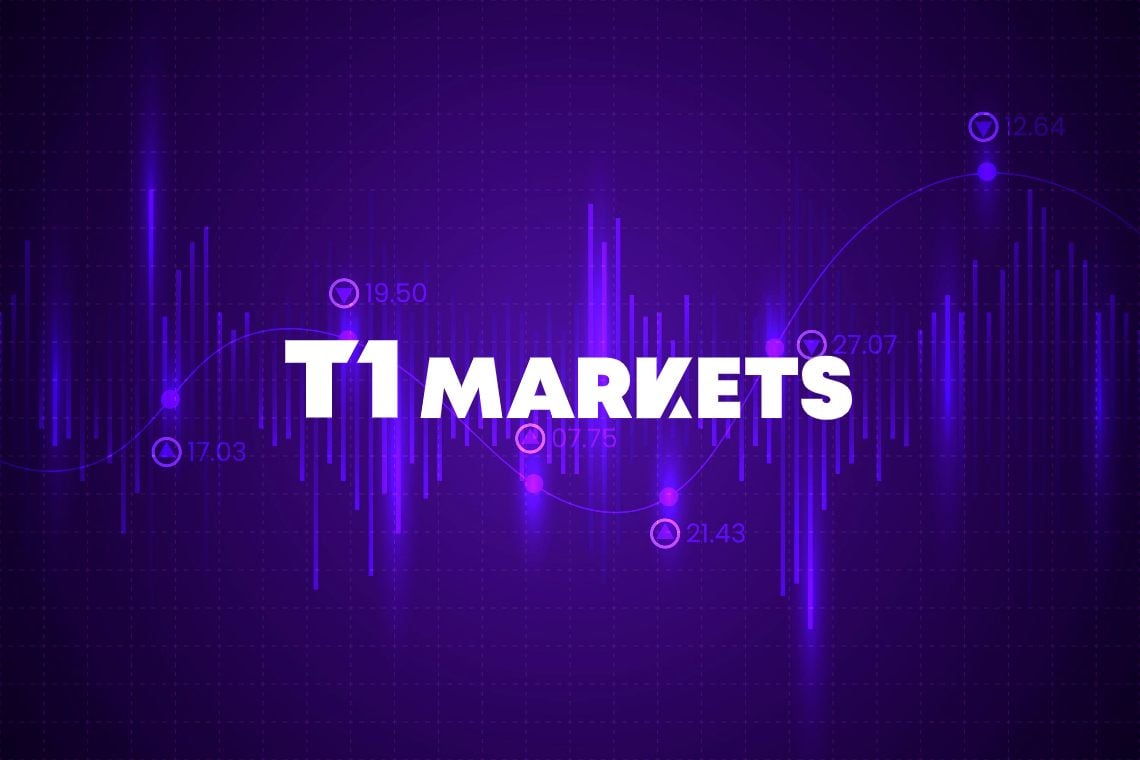 T1Markets (t1markets.com) is a broker that allows trading cryptocurrencies, forex, stocks, indices, precious metals and commodities with CFDs.
It is a relatively new broker based on a high-end platform with thousands of markets and a new approach to trading that includes providing its clients with ideas to improve their performance. 
The platform offers the possibility to trade in six international markets with CFDs on the most popular assets: 
forex, with over 40 currency crosses

cryptocurrencies, such as BTC, Litecoin, ETH and others 

shares, including Apple, Tesla, Walt Disney and others

indices, such as Dow30, Dax30 and Nasdaq100

metals, such as Gold, Silver and Platinum

commodities, such as oil, iron ore, sugar and other commodities.
In addition, the WebTrader version allows trading directly from a browser, without any prior installation or download. It has the same functionality as the native platform, while maintaining high reliability and a high level of security, with all data transmitted securely encrypted.
The user interface is intuitive and easy to understand, with multiple charting windows to compare various assets, real-time balance level, updates on trading conditions, price alerts, one-click account switching, built-in support and live chat. 
T1Markets also has a mobile application available for both iOS and Android devices, with one-click trading, real-time balance level, trading condition updates, full customization, one-click account switching, integrated support and live chat.
The T1Markets brand is owned by Cypriot company General Capital Brokers (GCB) which is a recognized Investment Firm (CIF) with registration number HE345774, authorized and regulated by the Cyprus Securities and Exchange Commission (CySEC) under license number 333/17. 
Being regulated by CySEC effectively obligates the company to comply with regulatory measures to safeguard their clients' funds, and to comply with the European MiFID directive, as is the case for all companies in the European Union. 
The strengths of the T1Markets platform, alongside regulatory compliance, are professional services and high performance, financial transparency, data and fund security, the availability of hundreds of CFDs on the most popular assets, quality customer service, and education with Video On Demand, eBooks, Tutorials and Courses.
Three basic account types are offered, namely Silver, Gold and Platinum, with zero deposit fees, decreasing minimum spread (0.07, 0.05 and 0.03) and maximum leverage of 200x, 400x or 500x. 
In addition, a Professional account is also available which allows you to reduce margins, increase leverage and implement loyalty programmes, trading over 300 CFDs on currency pairs, stock indices, precious metals, oil and other assets.
The post T1Markets, the broker for cryptocurrencies, forex, stocks, indices, precious metals and commodities appeared first on The Cryptonomist.